Queen's Wharf Brisbane Visitor Centre and residential display suite to open to the public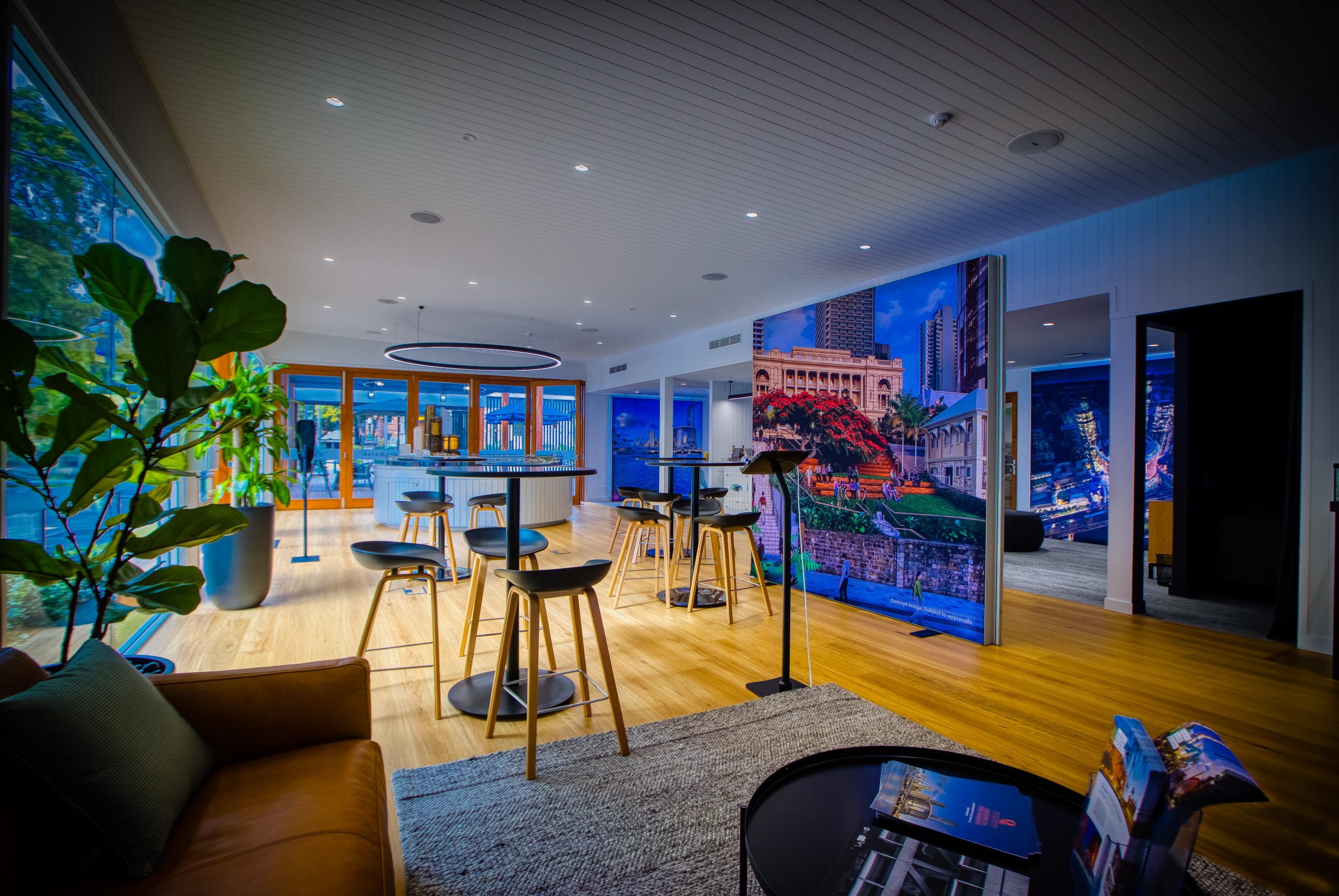 If you're in the CBD from 5 March onwards, come and drop into our new state-of-the-art Queen's Wharf Brisbane visitor centre, and our new separate luxurious display suite located several storeys above it showcasing elements of the future apartments in the first residential tower.
The staffed visitor centre, located on the corner of George and Alice Streets, will open from 7.30am 5 March and guests can enjoy a complimentary coffee until 10.00am, while exploring the exciting and interactive attractions inside.
The adjacent Queen's Wharf Residences display suite sits 21 metres above ground and shows elements of one and three-bedroom residences, with inspections by appointment only.
Destination Brisbane Consortium Project Director Simon Crooks said the visitor centre will provide locals and visitors first-hand insights into the future world-class integrated resort.
"There is an impressive precinct model inside the centre showcasing Queen's Wharf Brisbane's large size and scale, and its spectacular interface with the surrounding CBD and South Bank precincts," Mr Crooks said.
"Guests can also try on our virtual reality headsets for a simulated experience in the future development, as well as take their photo in one of Brisbane's best simulated 'selfie' spots.
"We have also arranged a display of some of the most fascinating European artefacts – some around 190 years old – that were uncovered from our construction site during excavation works.
"There is something that will be of interest for everyone at the visitor centre, plus guests can enjoy some light refreshments at the new café next door."
Meanwhile, above the visitor centre, the Queen's Wharf Residences display suite will also open 5 March. It will offer interested buyers the chance to experience first-hand a future living in one of the development's luxury residences.
Following the launch, the visitor centre's standard opening hours will be 8am to 3pm (closed 11.00am–11.30am), Monday to Friday.
For more, visit www.queenswharfbrisbane.com.au or www.qwresidences.com.au or better yet – come and see it for yourself at the Visitor Centre (residence inspections by appointment only).