Top end timber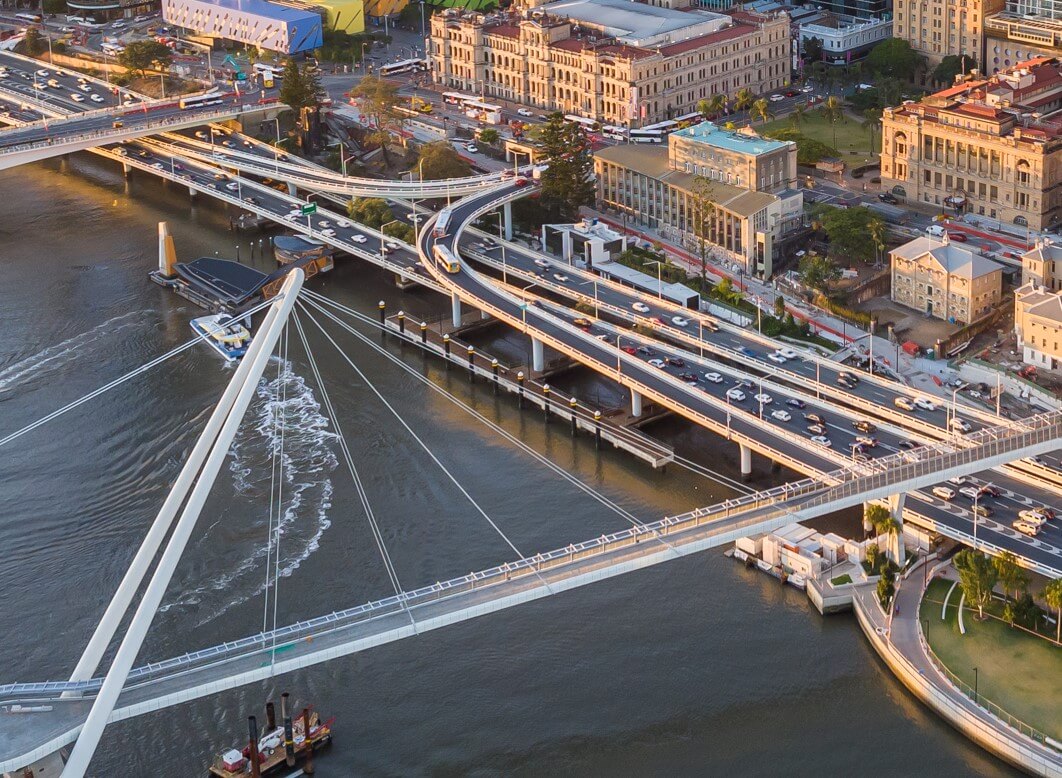 Grown and sourced in Queensland – unique and ethical timber is making a solid statement at Queen's Wharf Brisbane.
Over 160 tonnes of unique Darwin Stringybark timber from Eastern Cape York Peninsula has been installed across the three existing Finger Wharves and the newly constructed perpendicular wharf on the Brisbane River, which will play a helping hand in increasing the city's connectivity.
Destination Brisbane Consortium Project Director Simon Crooks says, "the rejuvenated Finger Wharves will attract people to the river's edge to enjoy another location beyond the Riverside Expressway.'
"The Wharves will also be a marine drop off and pick up point for people wanting to explore even more of what the Brisbane River has to offer."
Multiplex Project Manager Tyson Macdonald said the timber installation had been carried out by Vealstruct which managed over 13,000 linear metres being laid on the Finger Wharves and the adjacent pedestrian footpaths on the Bicentennial Bikeway.
"Two separate barges with timber weighing up to 80 tonnes were delivered to the finger wharves along the river's edge," said Mr Macdonald.
"The Finger Wharves are located south of the North Quay Ferry Terminal and will be used for access to the new boat moorings positioned along the Brisbane River's edge."
Vealstruct Commercial Manager Robert Veale said the timber fittingly traversed the state to reach Queen's Wharf.
"Itwas harvested on the Cape, shipped to Cairns then trucked to Maryborough where it continued to Brisbane and its final home"
"Vealstruct's supplier Dale and Meyers worked closely with local indigenous landowners and councils, representing the provenance of these forests and provided training and employment in Far North Queensland," said Mr Veale.
"The supplier focuses on providing unique Australian timbers that are as ethical as they are sustainable.
"Milled locally near the source by a 100% owned Indigenous businesses, the Darwin Stringybark is harvested by involving the community where it's grown.
"It's exciting to see a timber from the top of Queensland feature at Queen's Wharf in public space that will be used and enjoyed by visitors for years to come."