Staying safe: asbestos removal measures at Queen's Wharf Brisbane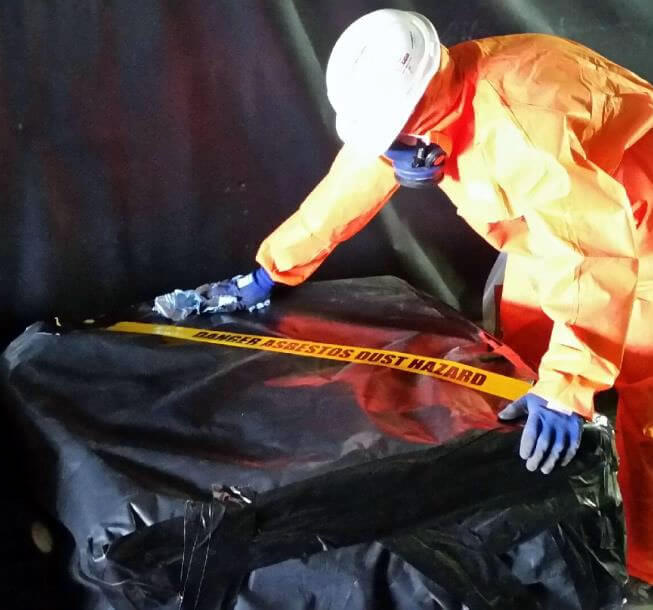 Asbestos was a common agent in many building products and is estimated to exist in one in three homes throughout Australia. Not surprisingly it is also in the three former government buildings that will be demolished as part of the Queen's Wharf Brisbane development.
To ensure all asbestos is safely handled and removed, the Queen's Wharf Brisbane demolition and enabling works contractor, Probuild, has engaged a specialist firm to identify, test, confirm and prioritise the safe removal of the material from these non-heritage former government buildings.
Probuild Project Manager Greg Sneeden said: "Asbestos was commonly used in older buildings in asbestos cement products, certain types of vinyl floor coverings, insulation to hot water pipes and services, and electrical switchboards.
"The process for removing asbestos is very strict and involves a number of control measures."
The following measures are being used at the Queen's Wharf Brisbane site.
Restricted areas will be established to prevent entry of any person not involved in the asbestos removal process and safely isolate the area.
Clear signage and plastic containment barriers will be put in place to seal the area, along with a decontamination facility for HazMat workers, including showers and PPE.
Qualified asbestos removal technicians, all wearing the required PPE, will then safely handle, contain and remove the asbestos material and decontaminate the area under full asbestos removal controls as required in the federal Work Health and Safety Regulation 2011.
The carefully wrapped material is then transferred to an asbestos waste bin located on-site, which is double-lined with heavy duty 0.2mm plastic and clearly marked as asbestos waste.
Once full, the bin is wrapped and marked ready for removal from site. The bin is then safely transported to the Cleanaway facility at New Chum, Ipswich.
An Independent Licensed Asbestos Assessor (Hygienist) is on site daily to ensure procedures and protocols are strictly followed. The assessor will be inspecting the site and conducting air quality monitoring in the surrounding the work areas.
To find out more about construction activities at Queen's Wharf Brisbane or heavy vehicle movements, please visit www.queenswharfbrisbane.com.au or speak to a member of the construction team on: 1800 676 329.