Queensland female artist pioneered art classes in Queen's Wharf Brisbane precinct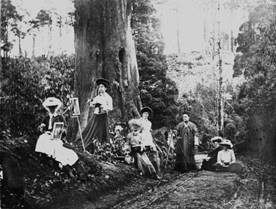 Public artworks and installations will feature prominently at our future Queen's Wharf Brisbane integrated resort, but did you know the precinct has a rich history steeped in our city's art origins?
Brisbane's first art classes for both children and adults were started up in an 1800s building in George Street, which has since been demolished.
The art classes were pioneered by Frances 'Vida' Lahey, who was born in Pimpama and became one of the first female artists in the state after studying at the National Gallery School in Melbourne.
Her career launched in 1912 with a painting called 'Monday Morning' showcasing women doing the weekly washing with copper tubs and bar soap at the family home in Indooroopilly, and remains on display at the Queensland Art Gallery today.
After a trip to London in 1915, she became heavily involved in war work and by the mid-1920s, had found her passion in creating still life paintings, especial floral pieces in water colour, with her art exhibited across Australia, Paris, London, and the USA.
It was in the 'Bible House', a three-storey building constructed in the late 1800s and once located at 108 George Street next to the Government Printery, where Vida began holding art classes for keen art enthusiasts.
For a short time in the 1920s, the Bible House was also the home of the Lyceum Club, which Vida was a member of and supported women interested in the arts, science, and contemporary issues.
Vida eventually established a studio in Brisbane and helped "lift Brisbane from the cultural doldrums and make the 1930s one of its liveliest artistic periods".
In 1929, Vida and her friend, Daphne Mayo, founded the Queensland Art Fund, which helped set up an art library and obtain works of art for Queensland.
Vida continued to exhibit her art widely until three years before her death in 1968.
Today, her paintings feature in most state galleries and in the National Gallery of Australia.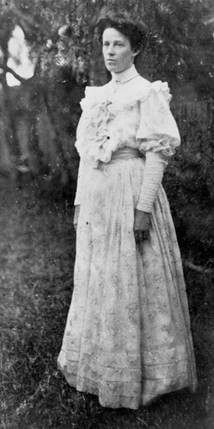 Above: Vida Lahey ca, 1924 (State Library of Queensland), Left: Sketch party in a scenic location outside Brisbane. Vida Lahey is far right. (State Library of Queensland)