Queen's Wharf Brisbane welcomes Italian royalty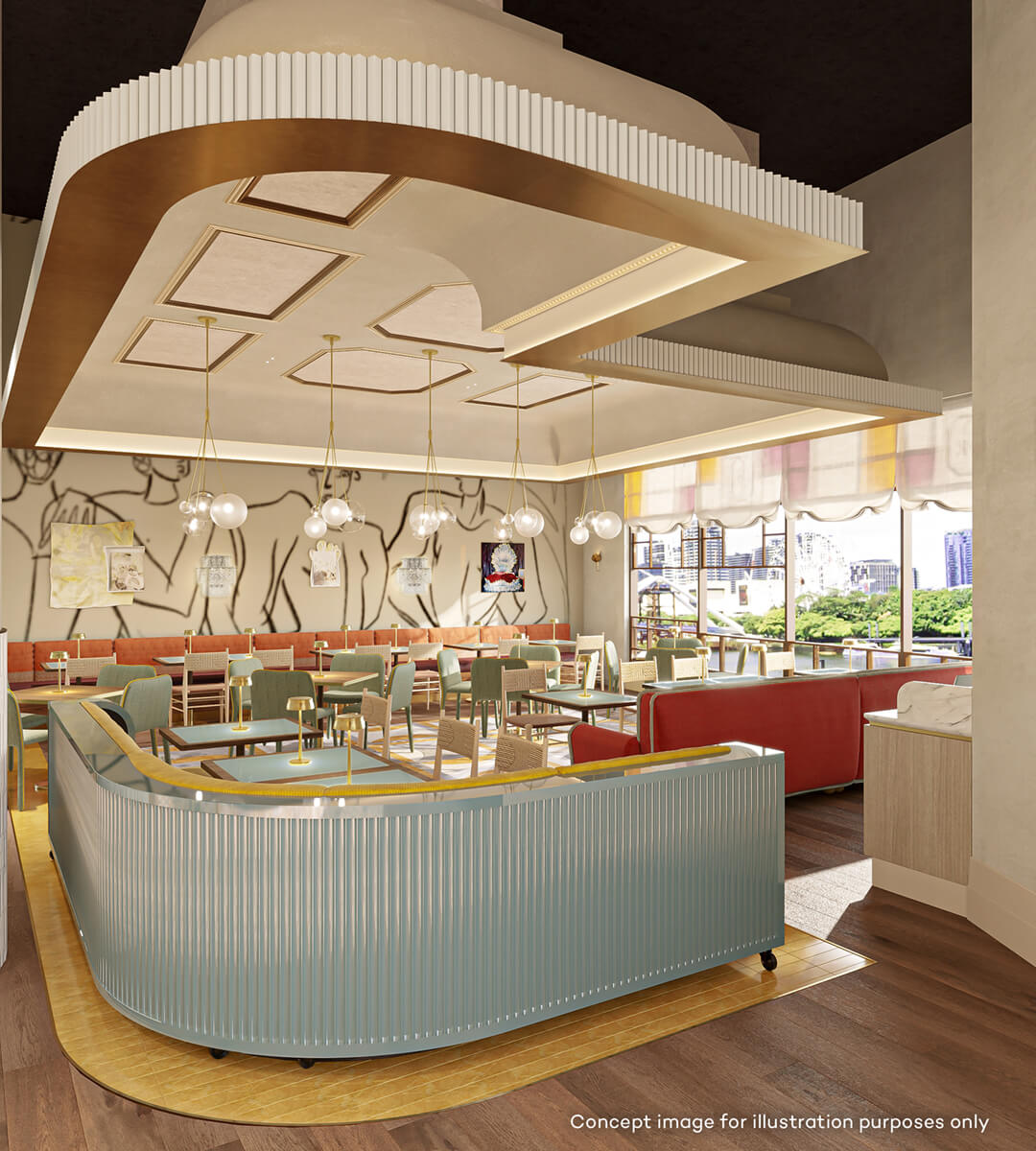 The Star Brisbane has unveiled a new authentic Italian dining experience fit for royalty, announcing Cucina Regina will join the resort's rapidly expanding culinary line-up in 2024.
Affectionately coined Regina – Italian for Queen – in honour of its prime location within Brisbane's $3.6 billion Queen's Wharf precinct, Cucina Regina is the first of The Terrace culinary experiences to be announced – a riverfront terrace that will welcome thousands of locals and visitors into the resort via the Neville Bonner Pedestrian Bridge.
The Star Brisbane General Manager Food & Beverage, Dustin Osuch, said Cucina Regina will be a prominent expansion of The Star's signature Italian offering into Brisbane, and is a testament to Italy's reverence for simplicity and quality.
"Those who have enjoyed the warmth and welcoming nature of our Italian venues will attest that our Cucina experience gives meaning to the heart of the home. A place where favourites are prepared with the care and precision you would expect when visiting a loved one or a dear friend, transforming the familiar into something special," Mr Osuch said.
"Having first launched Cucina Vivo on the Gold Coast in 2014, I am thrilled to introduce our newest Cucina family member to Brisbane and bring one of our much-loved dining experiences into a city that is rapidly evolving into one of the nation's top culinary destinations."
With an Italian family table showcasing a mix of classics, comfort food and signature dishes, Cucina Regina will reward guests with a fun mix of antipasto, woodfire pizzas and homemade pasta in a casual-cool space with a touch of old-world charm.
From the theatrics of finishing dishes tableside to dessert trolleys showcasing the classics like pannacotta both delicate and trembling, to elegantly paired seasonal stunners like fresh figs finished with a balsamic reduction, and house-made focaccia, studded with garlic confit.
The venue's beverage menu has also been designed to be a celebration of craftsmanship and will feature approachable and pronounceable Italian wine varietals, the bittersweet joy of a perfectly balanced Amaro Sour to the loved Negroni or zesty Limoncello spritz favourites – all meticulously created.
Catering up to 160 guests through indoor and outdoor dining, Cucina Regina will be one of a myriad of dining and entertainment experiences, a 100-metre-high Sky Deck, 12,000sqm open-air Leisure Deck, luxury retail and four future luxury hotels delivered within The Star Brisbane, inviting diners to settle in for a long celebratory lunch or spontaneous dinner as they enjoy sweeping views and the buzzing energy of the passing pedestrian thoroughfare that will connect Brisbane's two largest leisure precincts.
For more information, visit thestarbrisbane.com.au