Project update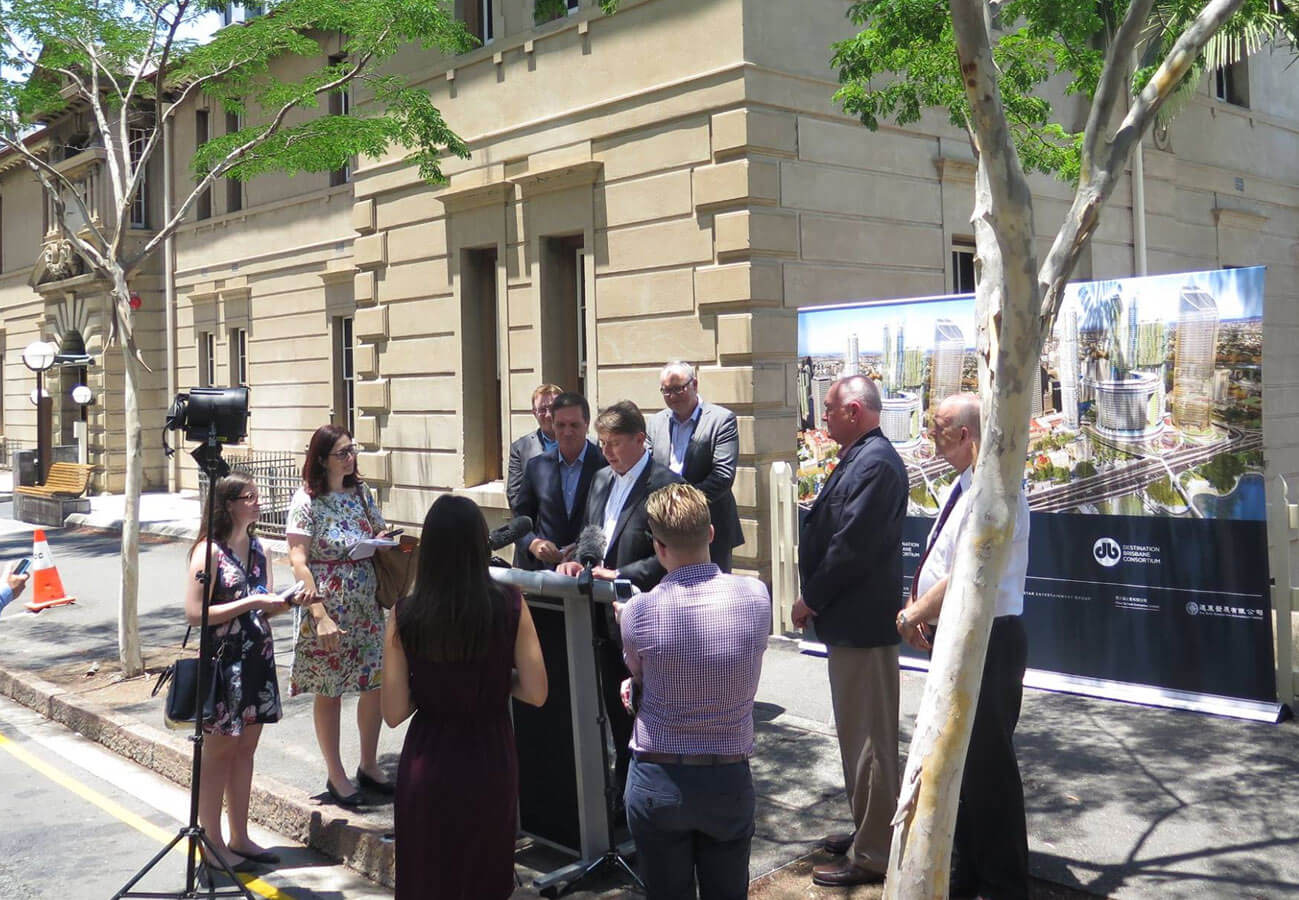 2017 has certainly kicked off with a bang.
At the beginning of the month Destination Brisbane Consortium celebrated the site being officially handed over by the Queensland Government to allow demolition and enabling work to start.
That allowed our early works contractor Probuild, to close part of William St and Queens Wharf Rd, safely securing the area as a construction site for the next six years.
A temporary hoarding has also gone up around the site. This will soon be replaced with permanent fixed timber hoarding, which will be covered in eye-catching colourful images.
Most people are excited to hear about the demolition work that will soon begin. However, in the words of Destination Brisbane Consortium Project Director Simon Crooks it will be a slow and methodical brick-by-brick, floor-by-floor process.
Of interest though is the height of the Executive Building, at 16 storeys above ground, it is thought to be the tallest building to be demolished in Brisbane.
At this stage planning identifies that demolition will commence first on the Neville Bonner Building followed by the Executive Building Annex, Executive Building and finally 80 George Street.
Debris from the demolition activities will be tipped into lift cores, where it will run through a chute to waiting trucks on William Street and Queens Wharf Road.
At the height of construction there could be up to 100 trucks per day, although restrictions will be in place during peak times.
Demolition work will be ongoing throughout the year and is expected to be complete by December 2017.  After that time the excavation work will commence.
For anyone wanting to stay informed about construction updates, please subscribe via our website homepage www.queenswharfbrisbane.com.au
Photo: Matt Bekier, CEO of The Star Entertainment Group; Minister for State Development, the Hon Dr Anthony Lynham MP and President of the Royal Historical Society of Queensland, Dean Prangley address the media on 1 January 2017.