Project newsletter delivered to more than 188,000 homes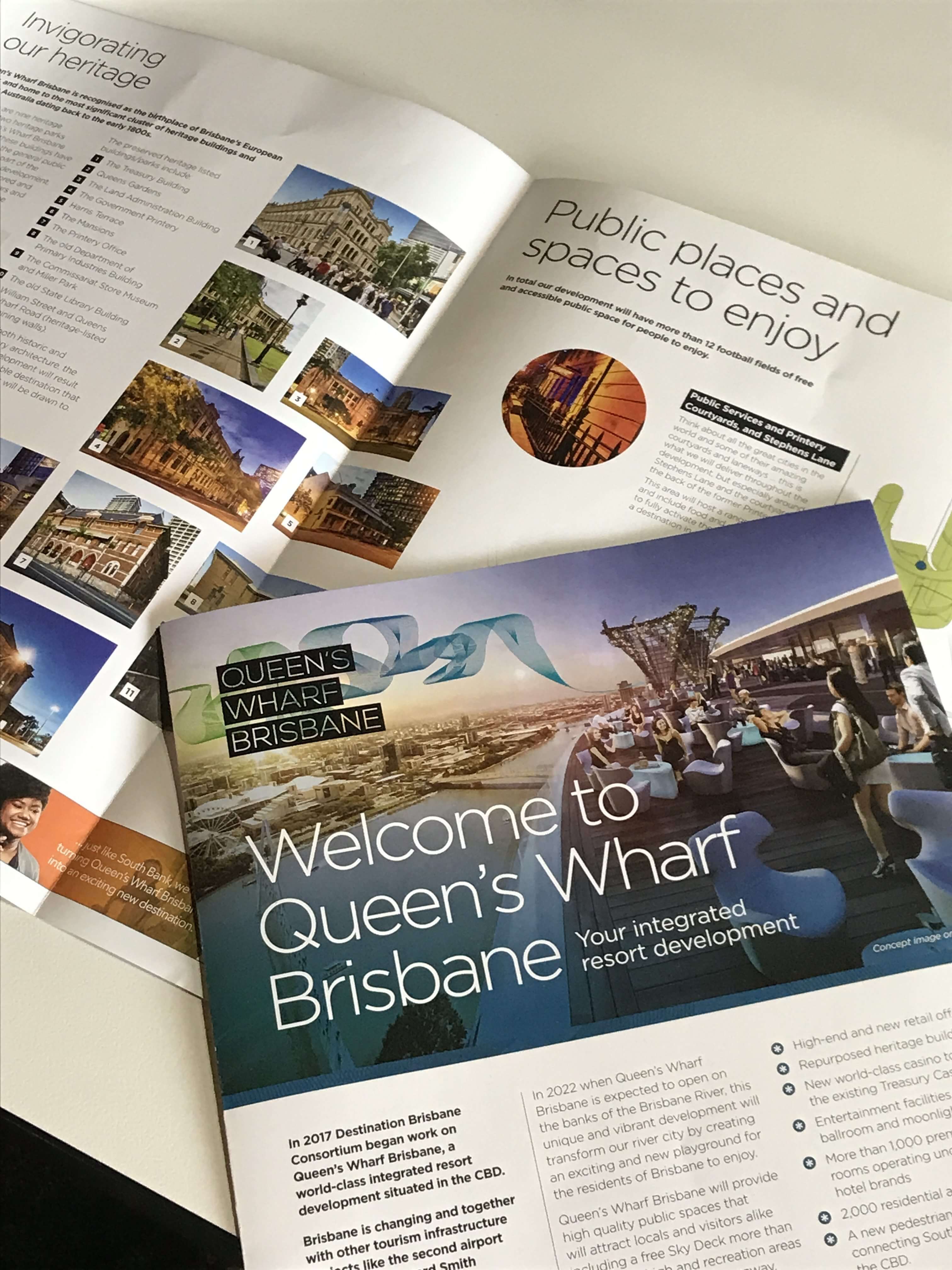 There's a big media focus at the moment on the growth trajectory forecast for Brisbane.
With projects like Queen's Wharf Brisbane, the second airport runway, Howard Smith Wharves and proposals for a new entertainment precinct and a cruise ship terminal, there's lots to get excited about.
Late August, the first Queen's Wharf Brisbane printed newsletter was delivered to more than 188,000 residences in a 10km radius of the CBD.
The six-page spread was designed to give residents a taste of what is to come with the exciting and transformational Queen's Wharf Brisbane project.
It further illustrates what the entire project and its features will look like using graphically simulated images to help the Brisbane community visualise the exciting new features such as the Sky Deck, Mangrove Walk, Waterline Park, The River Landing, Brisbane Steps, Queen's Wharf Plaza, heritage laneways and courtyards.
The newsletter also details how the nine heritage buildings in the precinct will be restored and repurposed to see them enjoyed by locals and tourists.
Experts such as Dean Prangley (President, The Royal Historical Society of Queensland) and Simon Crooks (Project Director, Destination Brisbane Consortium) have also made comment on the development in the newsletter.
If you think you missed out or would like an electronic copy, visit https://queenswharfbrisbane.com.au/media/ to download your free copy.