Overwhelming response to call for talent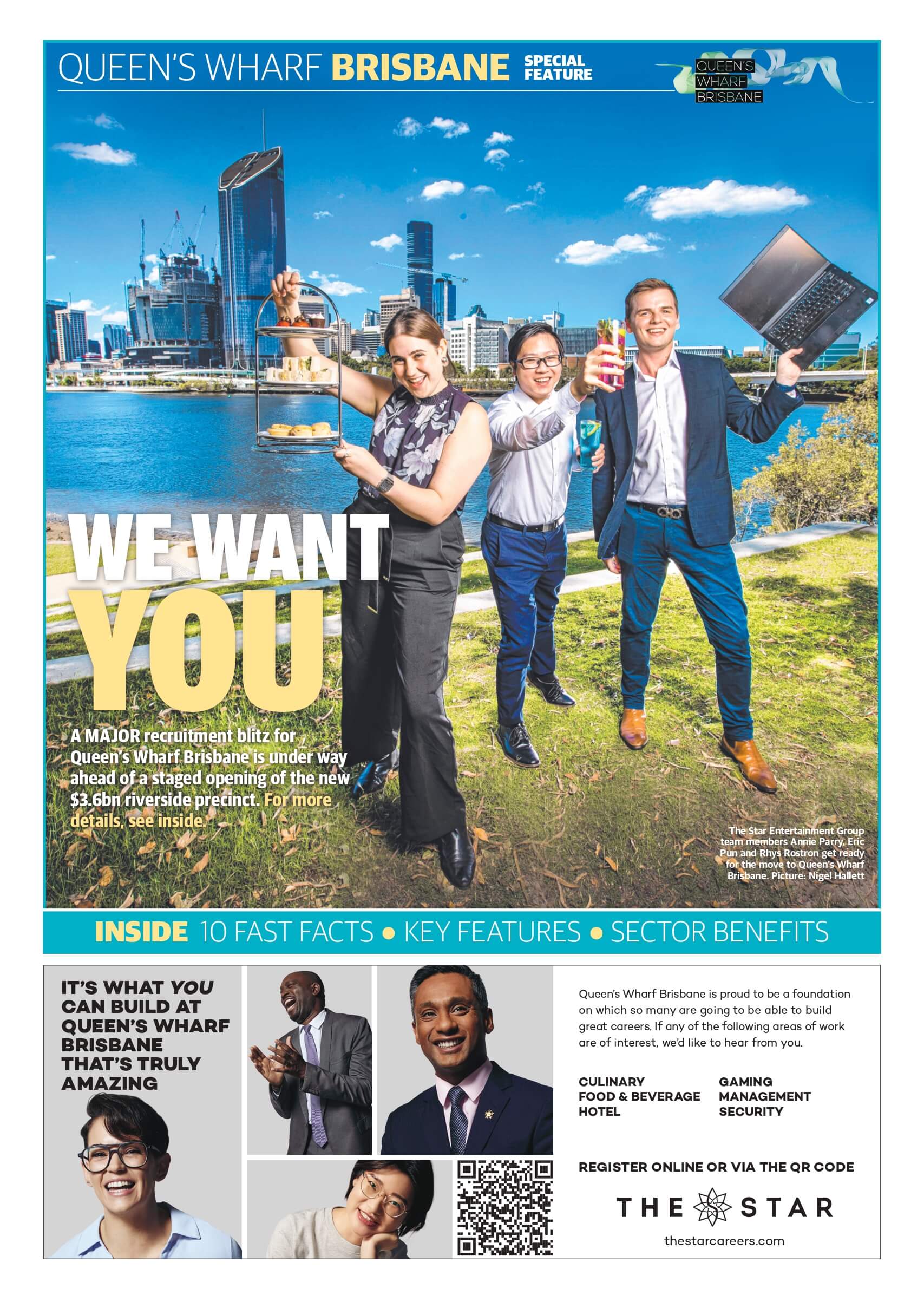 Overwhelming response to call for talent
Hundreds of job seekers have shown their enthusiasm for a chance to work at Brisbane's Queen's Wharf precinct, as The Star Entertainment Group launched a first call out to join its 'Talent Community.'
A recruitment awareness drive was highlighted in The Courier-Mail on January 18 with website traffic to The Star's online careers page surging 400 per cent in the 24 hours after the story ran.
Over 1000 hospitality, retail, gaming, security, IT, managerial and other roles are up for grabs ahead of the $3.6 billion game-changing precinct commencing a staged opening later this year.
The new roles will be in addition to the 1400 workers that will move from Treasury Brisbane to Queen's Wharf.
The most sought-after positions have been hotel reception, followed by administration support, food and beverage, leadership positions and games dealers.
The Star Entertainment Group's chief operating officer Brisbane Kelvin Dodt said he was "thrilled with the overwhelming response".
"It has shown many people recognise how special Queen's Wharf Brisbane is going to be and what a once-in-a-lifetime opportunity it will be to work there from the beginning," he said.
"Some positions we will need to fill sooner than others to ensure all the training has been completed and other positions will come on as we edge closer to opening.
"This will be a brand-new state-of-the-art tourism and entertainment precinct in the heart of the city with new hotels, 50 plus bars and restaurants, retail, arts and culture offerings.
"This riverside tourism precinct will change the face of Brisbane and put will put the city and state on the world map with nine years until the 2032 Games."
The Star will be keeping jobseekers notified of any updates.
For more information visit…www.thestarcareers.com