Museum housed in oldest heritage building included in new resort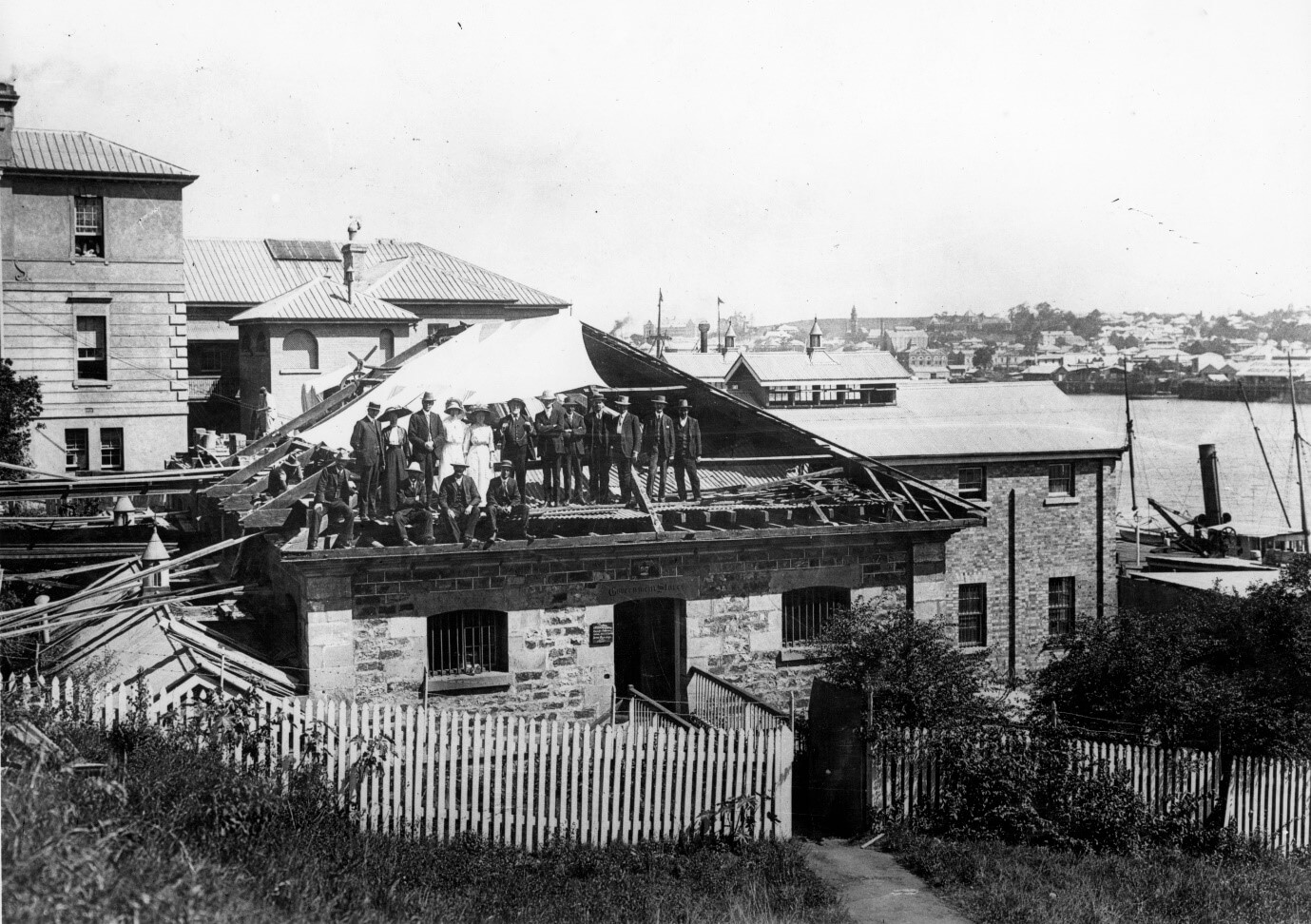 Did you know the Commissariat Store is Queensland's oldest heritage building still in use for ongoing business operations, and when our exciting development opens, expected in 2022, it will remain largely as it stands today, housing a specialist museum showcasing Queensland's history?
In 1826 Captain Logan arrived as Commandant and undertook a works program which included the building of a new Commissariat Store to house essential goods including food, weapons and tools.
Located at 115 William Street, the Commissariat Store was completed in 1829 after being built by convicts using local stone.  A third storey was late added in 1913 connecting the building to William St.
The Commissariat Store and Windmill on Wickham Terrace are the only remaining convict-built premises and also Queensland's oldest heritage buildings.
The Commissariat Store overlooked King's Wharf, later known as Queen's Wharf, with the location chosen for access to the Brisbane River where goods could be easily loaded and unloaded.
At various times between 1850 and 1880 the Commissariat Store was used to house immigrants.
During the 1850s, an additional door was created on the side of the building on the first level which enabled the immigrants to enter the building through Miller Park.
During Brisbane's 'Bread or Blood' riots in 1866, 500 protestors rioted in response to high unemployment, attempting to force entry into the store, perhaps because it was seen as a symbol of government that controlled essential items.
Today the Commissariat Store is home to The Royal Historical Society of Queensland, a not-for-profit organisation that houses an extensive library and museum collection, and a diverse range of exhibitions open to all to visit and enjoy.
The Royal Historical Society Commissariat Store Museum is open Tuesday to Friday 10am to 4pm with $7 admission for adults and concession offers. For more information visit www.commissariatstore.org.au.
View of the Commissariat Store from the Brisbane River.
Picture Credits:
Queensland Government, Commissariat Store (former), Queensland Heritage Register, 2016.  Accessed 15 March 2018.
Royal Historical Society of Queensland, The Old Commissariat, Brisbane, RHSQ.