Luxury has a new address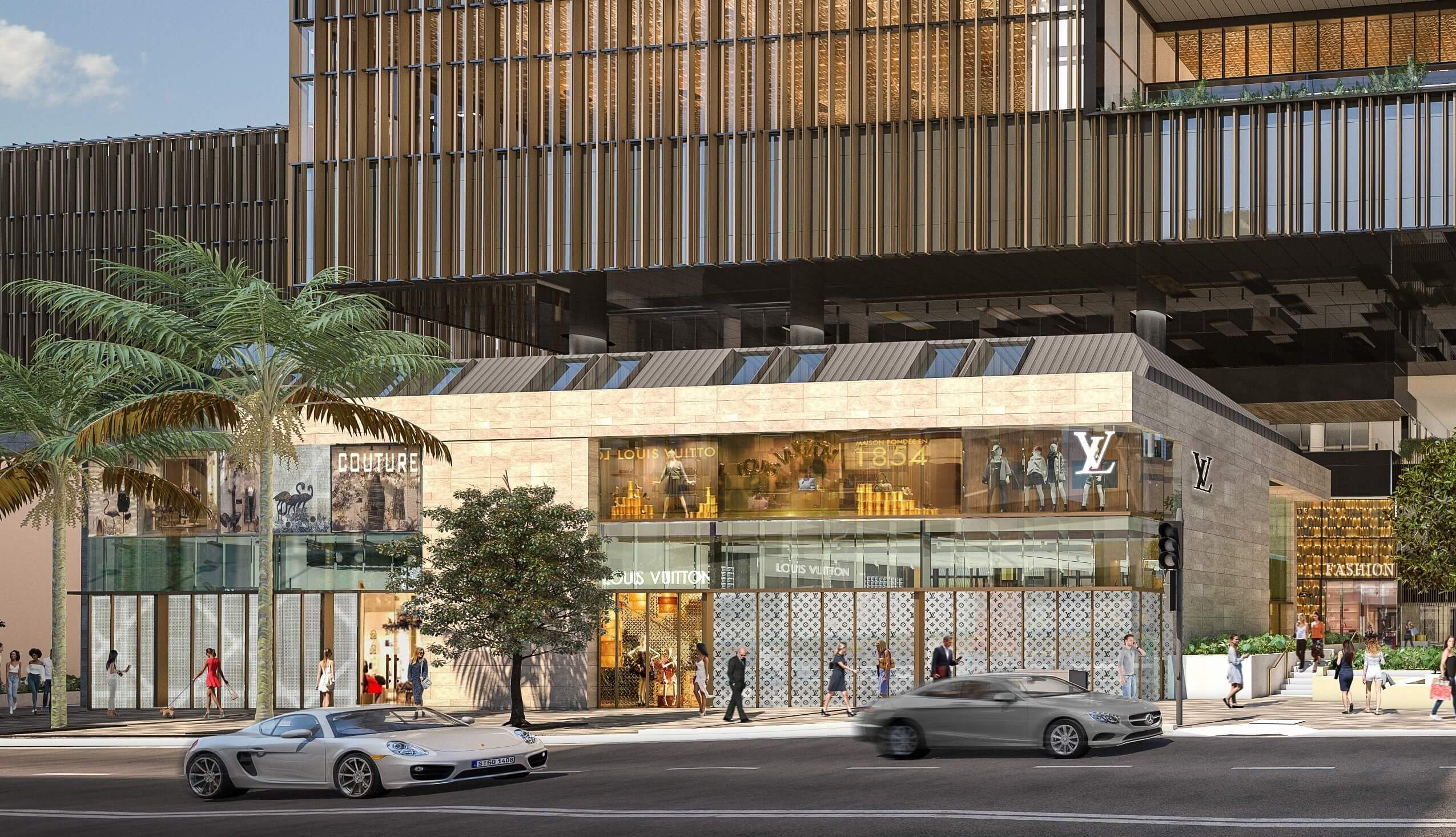 George Street will be the high-end retail entrance to Queen's Wharf Brisbane hosting international brands alongside laneway bars and eateries.   
The aptly named "Luxe Box" will be home to some of the world's largest luxury retail brands.
This two-story standalone retail tenancy will fuse old with new – complimenting the heritage listed Harris Terrace that sits alongside it.
"The Luxe Box design paid careful consideration to Harris Terrace, ensuring the roof aligned with the existing heritage building's ridgeline and that the façade proportions matched as well," Project Director Simon Crooks said.
"We wanted to ensure we respected the heritage building next-door while creating a stand-alone retail home that allows the tenants to showcase their brands with the two-story street facing frontages."
Multiplex Senior Project Manager Rick Woodford said the Luxe Box construction is progressing with the main structure underway and fit out works set to start closely after.
"The Luxe Box is being built with a mix of stone, glass, steel and precast components," Mr Woodford said.
"Over 400m2 of granite stone cladding with three different finishes – bush hammered, honed face and polished face will cover the exterior,
"Ten precast wall panels were used to build the structure with the largest panel over 7.75 metres high,"
"Another feature in the George Street entrance and atrium is the final escalator that was installed last month,"
"The last of 29 escalators measuring 24.5 metres long will be covered in gold cladding and will have gold steps, landing plates and tactile."