File the footage for later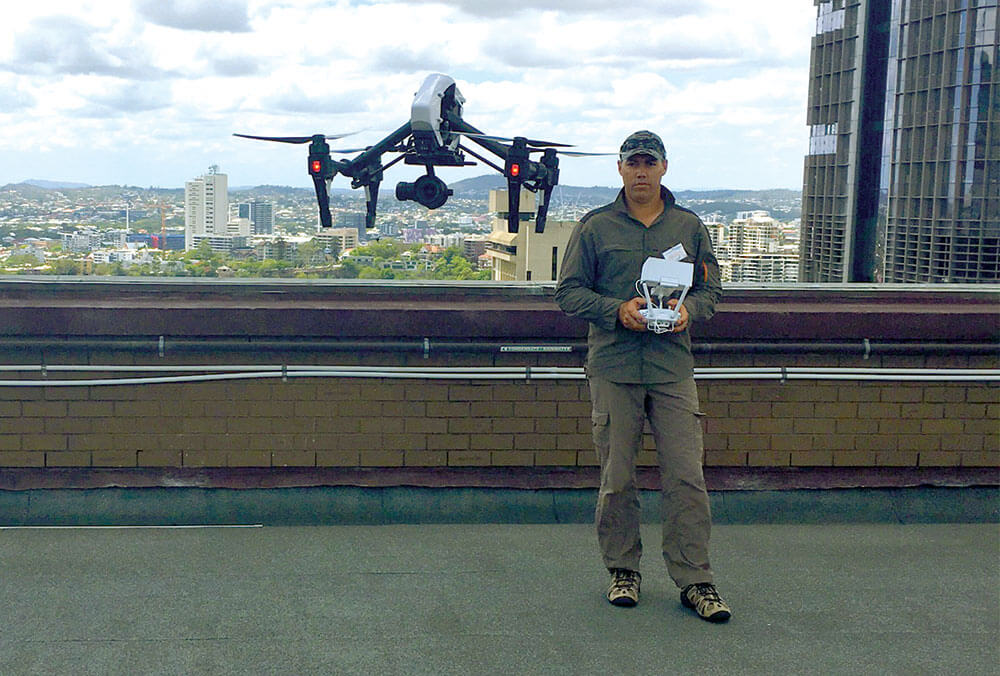 You would have had to look hard to see it, but on Tuesday 13 December when the sky was clear and the wind low, we engaged a CASA approved drone pilot to send a drone up in to the air to take some aerial footage of the site that will be transformed over the next six to eight years into the iconic Queen's Wharf Brisbane.
This footage will be used in various presentations now, but more importantly it will provide a record, a snapshot in time of how the site looks pre-Queen's Wharf Brisbane. 
We will also be capturing footage during the construction phase and together this footage will inform the development of a Queen's Wharf Brisbane showreel that will document the evolution of Queen's Wharf Brisbane. 
In addition to the Brisbane cityscape drone footage, the Queensland Government has engaged a photographer to capture both internal and external details of all the buildings within the Queen's Wharf Brisbane precinct, including the non-heritage ones that will be demolished as part of enabling works. 
It's going to take at least six years before this footage will be brought together and produced, but when complete, it is sure to be of interest to historians, construction enthusiasts and the residents of Brisbane. 
Meanwhile, the Government photographs will be displayed on the Queen's Wharf Brisbane Facebook page, throughout the monthly newsletter and will also be shared with the State Library of Queensland and Queensland State Archives to capture this historic moment in time.
For a sample of the drone footage, visit our Facebook page.