Early works continue on the precinct's tallest tower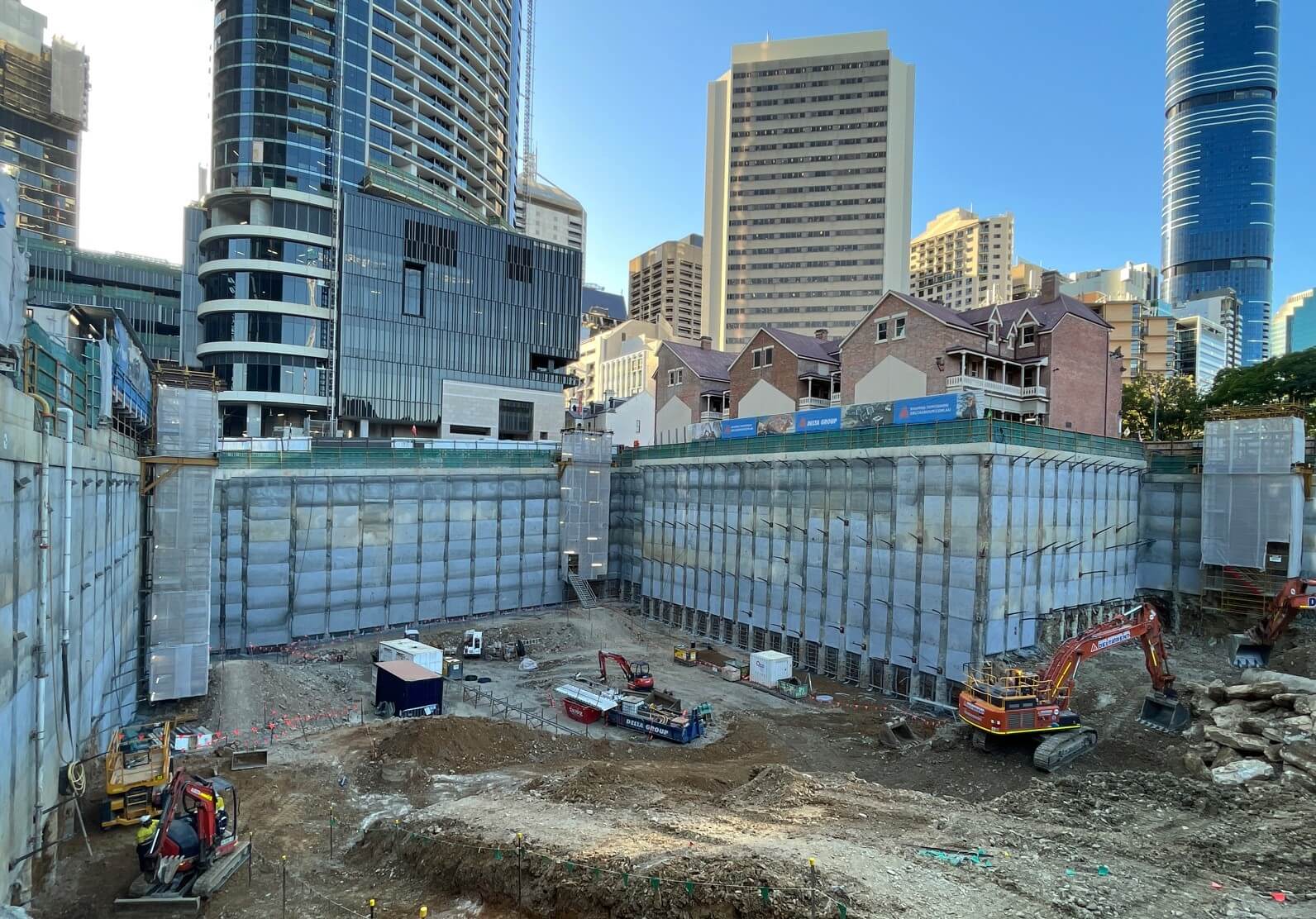 Queen's Wharf Tower will be the tallest building in the Queen's Wharf precinct standing at more than 250m, with 71 floors of luxury 1, 2 and 3 bedroom apartments.
Limited apartments remain – highly coveted three-bedroom Diamond Residences from $2,992,000 to $3,430,000.
There's been plenty of action and progress underground at the Queen's Wharf Tower precinct, as Delta Group nears the completion of another milestone in this iconic project.
As part of the early works during April and May, the Tower 5 excavation reached 17 m – very close to the required total depth of 18m – with 99% of the anchors for Tower 5 completed. Lift core excavation will commence in June.
Tower 6 excavation also continued throughout the period with the loadout platform to be utilised throughout June, as drops continue to shape the Tower 6 basement.
Daily monitoring of the heritage listed "The Mansions", located on the corner of George & Margaret Streets, Brisbane continues as an integral and essential aspect of the ongoing site works.
This monitoring ensures any impact the works have on these significant historical buildings is captured and documented. To date, all minor deflections are within design predictions and acceptable tolerances.
To discover more about this limited opportunity to live at Queen's Wharf Tower, visit – https://qwtower.com.au/