Consortium team hits the streets in the lead up to Christmas to spread the news about Queen's Wharf Brisbane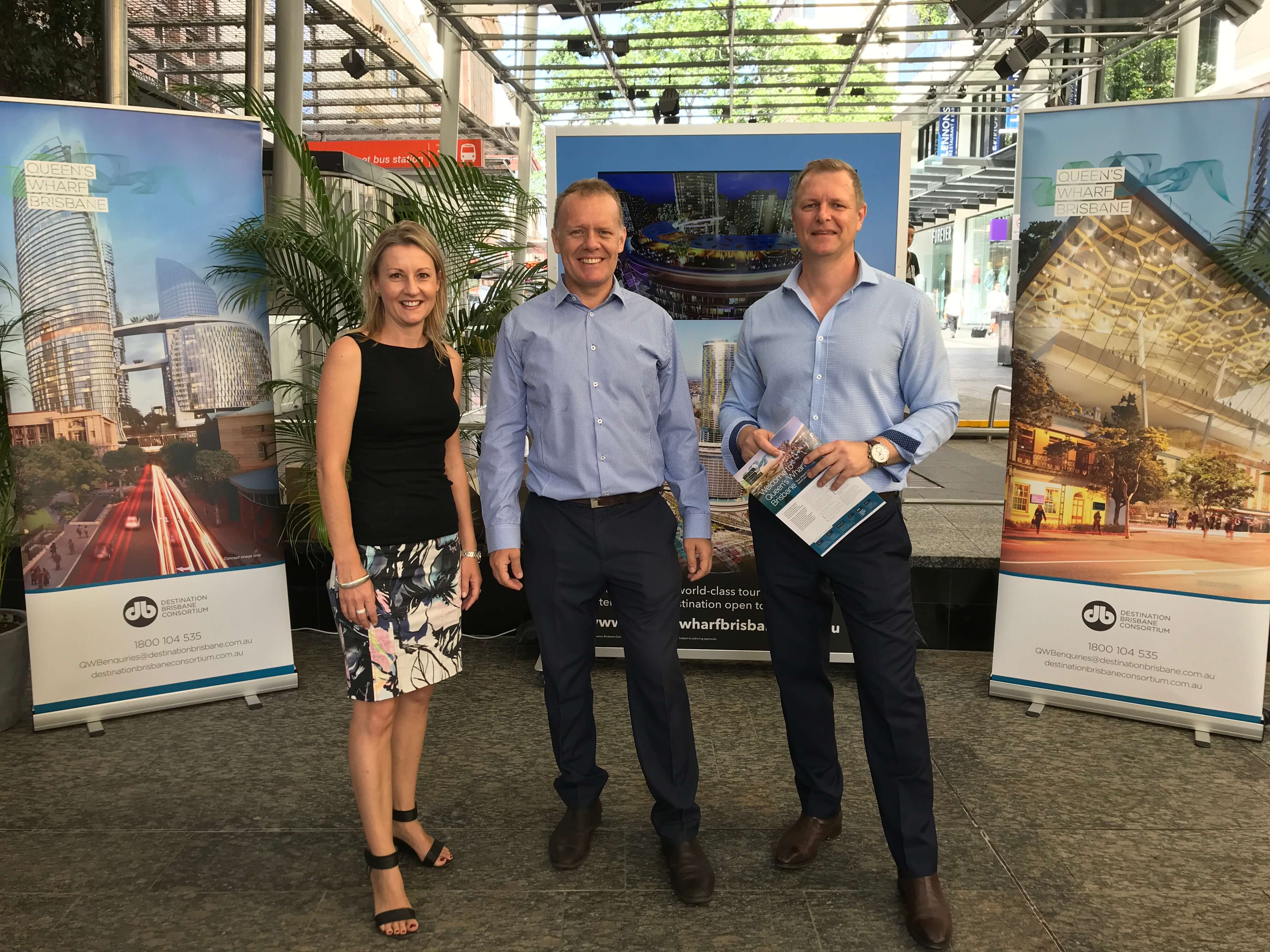 With Queen Street Mall packed with locals and visitors going about their Christmas shopping this month, our Destination Brisbane Consortium team took the opportunity to send their 'seasons greetings' and provide exciting updates and information about our future world-class development.
With an interactive and manned display set up in the mall over three days, the team enjoyed getting to greet locals and visitors in our city and answer their burning questions about our $3 billion integrated resort.
Some common themes and questions emerged that our team were able to respond to:
1. When will the residential apartments go on sale?
The first 600 apartments will go to market and be sold off the plan from early 2019. Further information will be provided once available via our news updates, website and Facebook page. The timing for the remaining 1400 apartments is yet to be decided.
2. Will there be two casinos once Queen's Wharf Brisbane opens?
At all stages of construction and once operational, there will only ever be one casino in Brisbane. The current Treasury Casino will close and a new one (still operated by The Star Entertainment Group) will open in the new precinct. The physical footprint of the new casino will be less than five per cent of the total Queen's Wharf Brisbane development.
3. Are you going to change the bikeway?
Our development has 1km of riverfront and the bikeway will be upgraded. This will include more than 750 metres of separation for cyclists and pedestrians. The areas that cyclists and pedestrians will be required to share will be generous in size to ensure everyone has room to safely move through the precinct.
4. Is Queen's Wharf Brisbane on social media?
Yes it is – check out www.Facebook/queenswharfbrisbane.com. This features a range of information, photos, and videos including monthly timelapse camera footage and regular videos of the people currently working on our site. It is a great communication channel for keeping up-to-date with our project and we encourage people to follow us.
If you would like to know anything about Queen's Wharf Brisbane – please contact us on our Facebook page or email qwbenquiries@destinationbrisbane.com.au.