Careful excavation continues at Queen's Wharf Tower precinct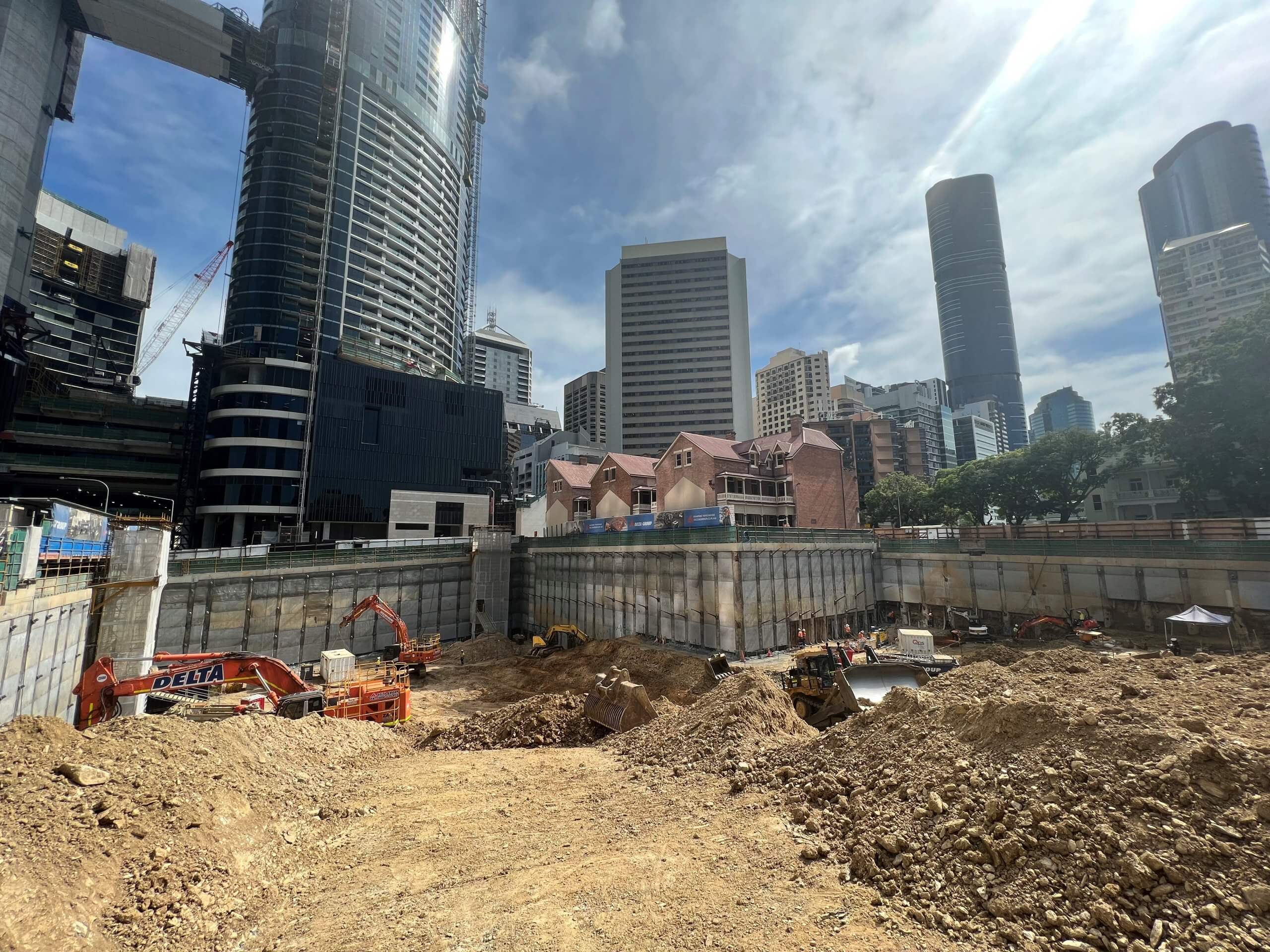 Careful excavation continues at Queen's Wharf Tower precinct
The Queen's Wharf Tower precinct continues evolving providing captivating viewing for those looking down from above.
Since excavation commenced, a continual daily roving fleet of up to 20 trucks has removed over 100,000 tonnes of material, with another 80,000 tonnes to follow.
Significantly, 100 per cent of this material is being recycled and repurposed.
During February and March, the mobilisation of a D10 Dozer has assisted in the ongoing excavation process at both towers with the excavation three-quarters of the way down to the required total depth of 18 metres for the residential tower.
Tower 6 excavation, the commercial tower at the corner of Alice and William Streets, will continue throughout April and May.
Anchoring and shotcrete installations continue for Queen's Wharf Tower, behind The Mansions, with the completion of the perimeter capping beam by Delta Group across the site marking another significant project milestone.
An integral and essential aspect of the works is the daily structural monitoring of the heritage listed "The Mansions", located on the corner of George & Margaret Streets, Brisbane.
This monitoring ensures The Mansions is protected and any changes are captured and documented. To date, only minor deflections within design predictions and acceptable tolerances have been captured.