A Museum and a State Library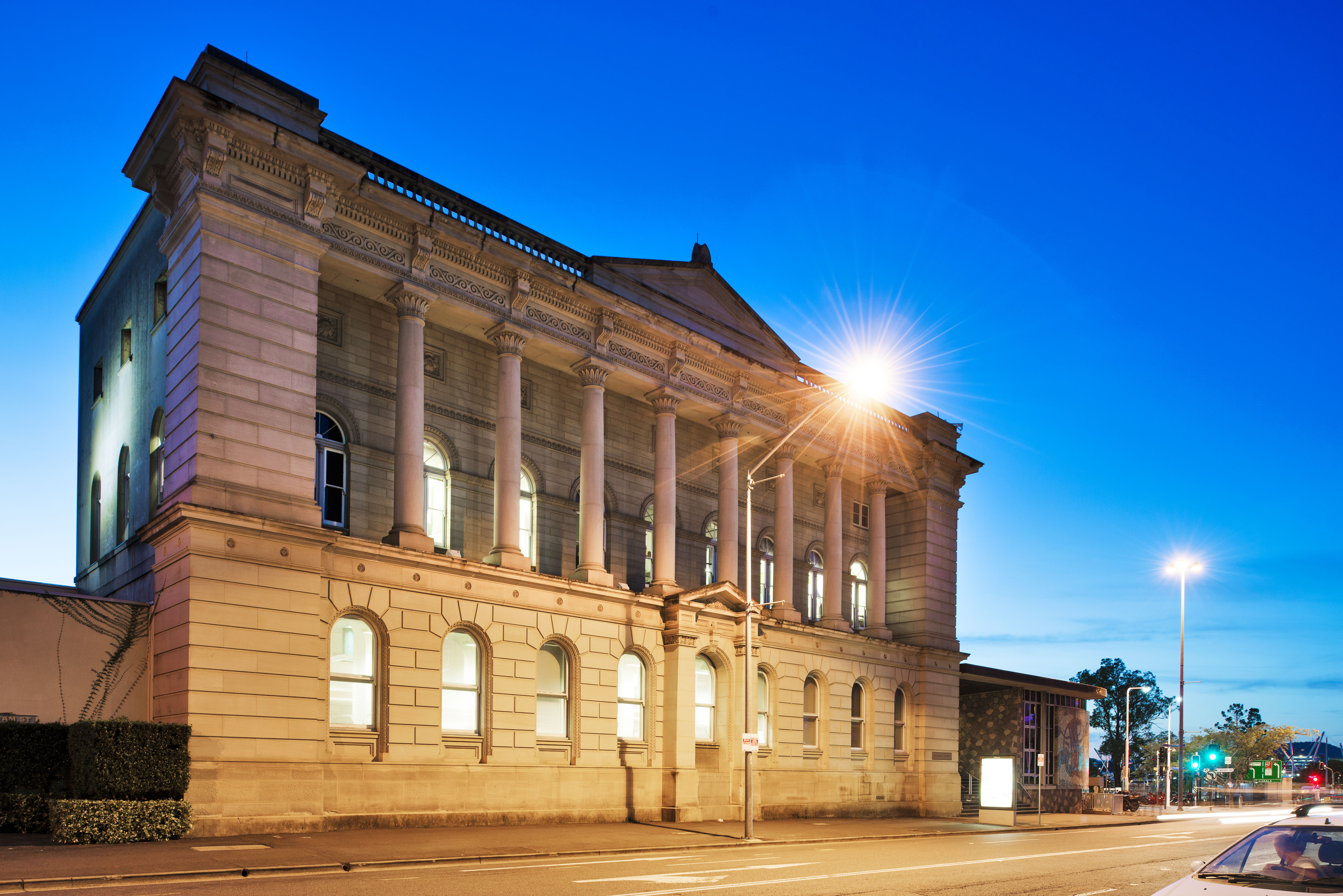 As one of the nine heritage buildings, prominent within the Brisbane CBD, the heritage-listed former State Library building will be refurbished and revitalised as part of the $3.6 billion Queen's Wharf Brisbane project.
Built in 1879 at a cost of around £11,000, the three-storeyed building is located at 159 William Street and currently houses the Brisbane offices of lead consortium partner, The Star Entertainment Group.
Originally, it was purpose-built for the Queensland Museum from 1867 due to a lack of space for its collection, which had been housed in the Old Windmill, and later in the old convict barracks.
Designed under the supervision of colonial architect, FDG Stanley, the building was modelled on 16th century Italian buildings.
The river facing facade is constructed of sandstone, while the other walls are brick with a stucco finish and the roof copper clad.
The original design was for a central block with flanking wings and a colonnade (long sequence of columns) facing the river. However, only the central structure was built, so when the museum collections were moved in 1879, the space proved inadequate.
A decision was made to relocate the museum, which moved into the Exhibition Building on Gregory Terrace in 1899.
It wasn't until 1902 that the former museum building re-opened its doors as the State Library of Queensland.
In 1958, in preparation for Queensland's Centenary the following year, the original central doorway in the central building was blocked off and the interior remodelled.
To mark the state's centenary, an exhibition hall plus further reading and administration areas were added to the library, and the main entrance was relocated to the right of the building on William Street.
A design competition was held and resulted in the distinctive external glass mosaic mural by Victorian artist Lindsay Edwards at one end of the exhibition hall.
The glass mural, 20.7metres x 4.4 metres, features primitive organic shapes intended to suggest growth and development.
The three cast-aluminium figures along the river frontage were created by Brisbane sculptor Leonard Shillam.
In 1988, a new State Library was officially opened as part of the Cultural Centre at South Bank.
Today, the Queensland Museum is located in the same complex, along with the Queensland Art Gallery, the Gallery of Modern Art, and the Queensland Performing Arts Centre.
In the future when Queen's Wharf Brisbane is open, expected in late-2022 the Old State Library will be restored and refurbished, making it once again a place for the people of Brisbane to enjoy.