Construction Updates
Back
Temporary closure of the Clem Jones Promenade for bridge works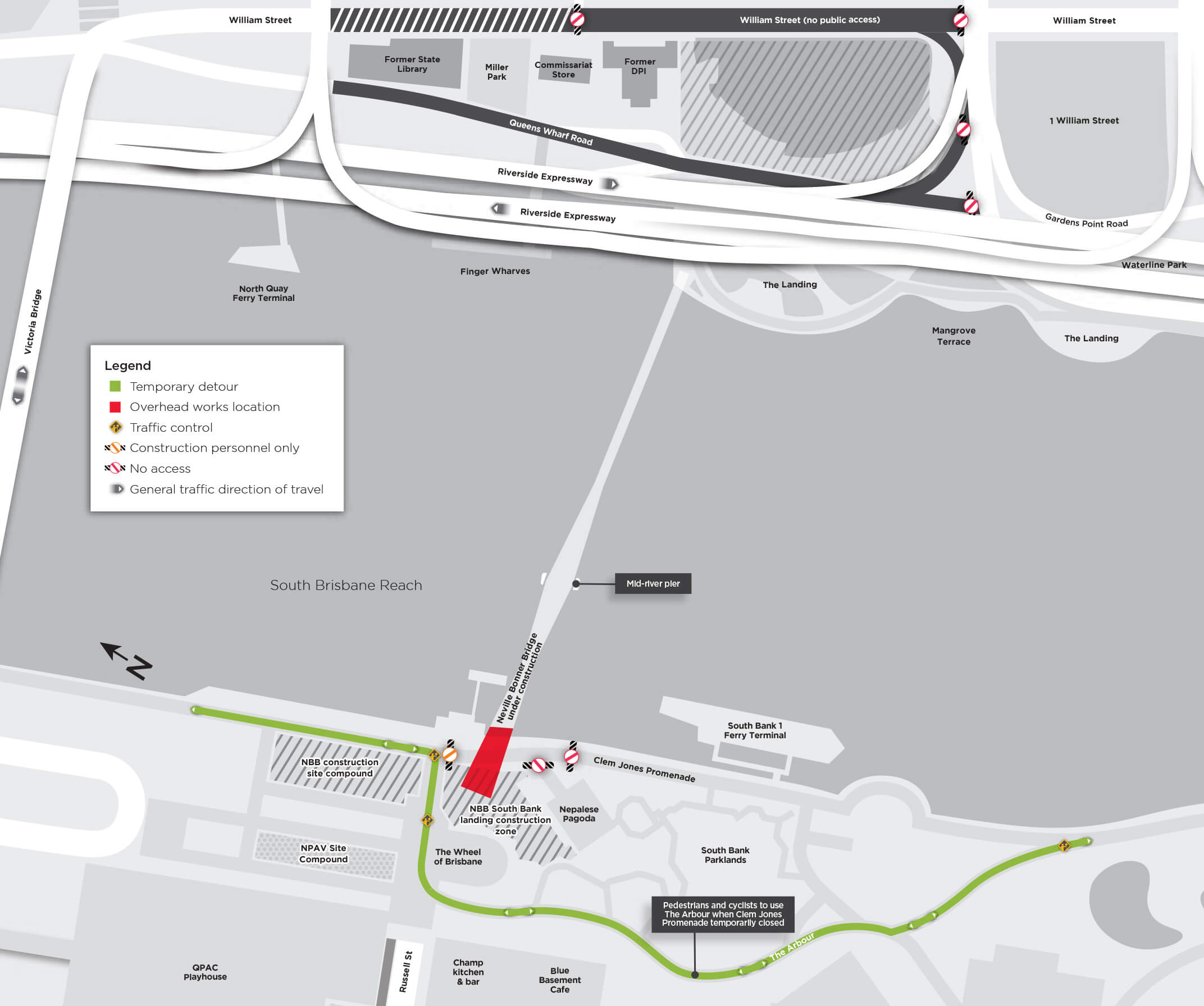 Temporary detour of the Clem Jones Promenade for overhead works on the Neville Bonner Bridge 
When: From Monday 10 October to Friday 14 October 2022 bridge contractor Fitzgerald Constructions will be carrying out overhead works above the Clem Jones Promenade at South Bank.
A temporary detour of the Clem Jones Promenade will be applied between 6am and 4pm each day. All work is subject to weather and site conditions.
Where:
For safety reasons the Clem Jones Promenade in front of the site area will be closed while the overhead works are occurring. See attached map for details of the closed area and temporary detour.
What to expect:
The Clem Jones Promenade will be closed below the bridge. Working at heights access equipment will be used from the bridge and from Clem Jones Promenade, to enable safe access for overhead works.
Pedestrian and cyclist access:
A Clem Jones Promenade temporary detour will be in place between the Clem Jones Russell Street Ramp and Riverside Green. Traffic controllers will be on-site to guide pedestrians and cyclists along the temporary detour. Cyclists will need to dismount and follow the detour route.