Construction Updates
Back
Riverside Expressway temporarily closed for major bridge deck lift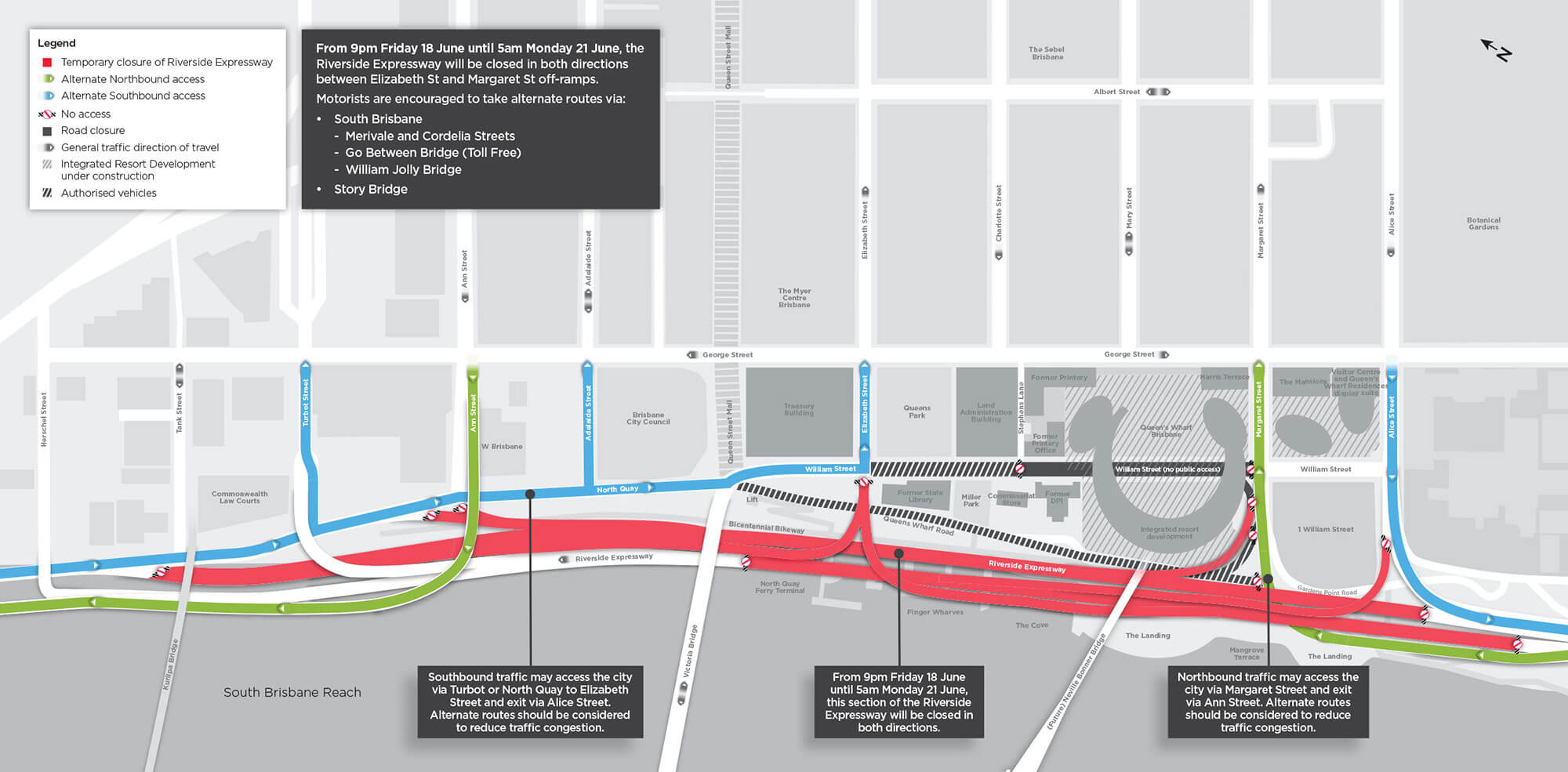 A significant section of the Neville Bonner Bridge will be lifted into position above the expressway requiring a weekend closure for traffic in both directions
When:
From 10pm Friday 18 June until 5am Monday 21 June 2021.
Where and why:
The Riverside Expressway will be closed to traffic in both directions between Elizabeth St and Margaret St off-ramps (see attached map), with the Captain Cook Bridge remaining open.
Additionally the Stanley and Cornwall St on-ramps will be closed at this time.
Motorists are encouraged to take alternative routes via:
South Brisbane

Merivale and Cordelia Streets
Go Between Bridge (toll waived)
William Jolly Bridge

Story Bridge
For city bound traffic:
from the north can exit at Turbot St and turn onto Elizabeth St.
from the south can exit after the Captain Cook Bridge at Margaret St.
What to expect:
The Bicentennial bikeway will remain open although for safety reasons will require hold and release of users during the major overhead heavy lifts. Traffic controllers will be on-site during these periods. Outside of the planned heavy lifts cyclists and pedestrians will pass under the work zone protected by an overhead gantry that will be installed in the days prior to 18 June 2021.