Construction Updates
Back
Out-of-hours: Weekend tower crane installation and dismantle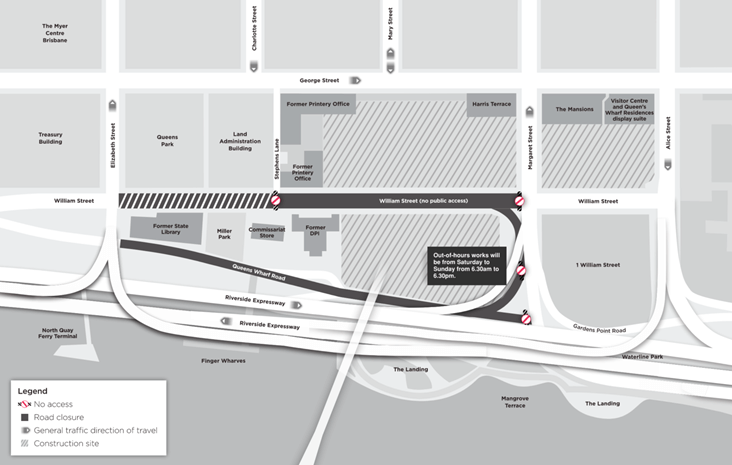 Tower crane installation and dismantle at the Queen's Wharf site on Saturday 21 and Sunday 22 November 2020. This activity will be undertaken on the weekend for the safety of workers.
When:
On Saturday 21 and Sunday 22 November 2020, one tower crane will be installed and a different one will be dismantled between 6.30am and 6.30pm. In the event of unfavourable weather or site conditions, works will occur the following weekend.
Where:
Works will occur within the Queen's Wharf Brisbane Integrated Resort Development construction site. Traffic impacts are not expected with these works.
What to expect:
At times during working hours, the following may be experienced:
– Noise from cranes lifting heavy equipment within the site boundary
– Engine noise from diesel cranes when operating
– Intermittent hammering on steel
– Semi-trailer trucks and work vehicles entering and exiting the site
– Workers on-site during working hours.