Construction Updates
Back
Extended: Night works required to re-program traffic signals on George Street between Charlotte and Alice Streets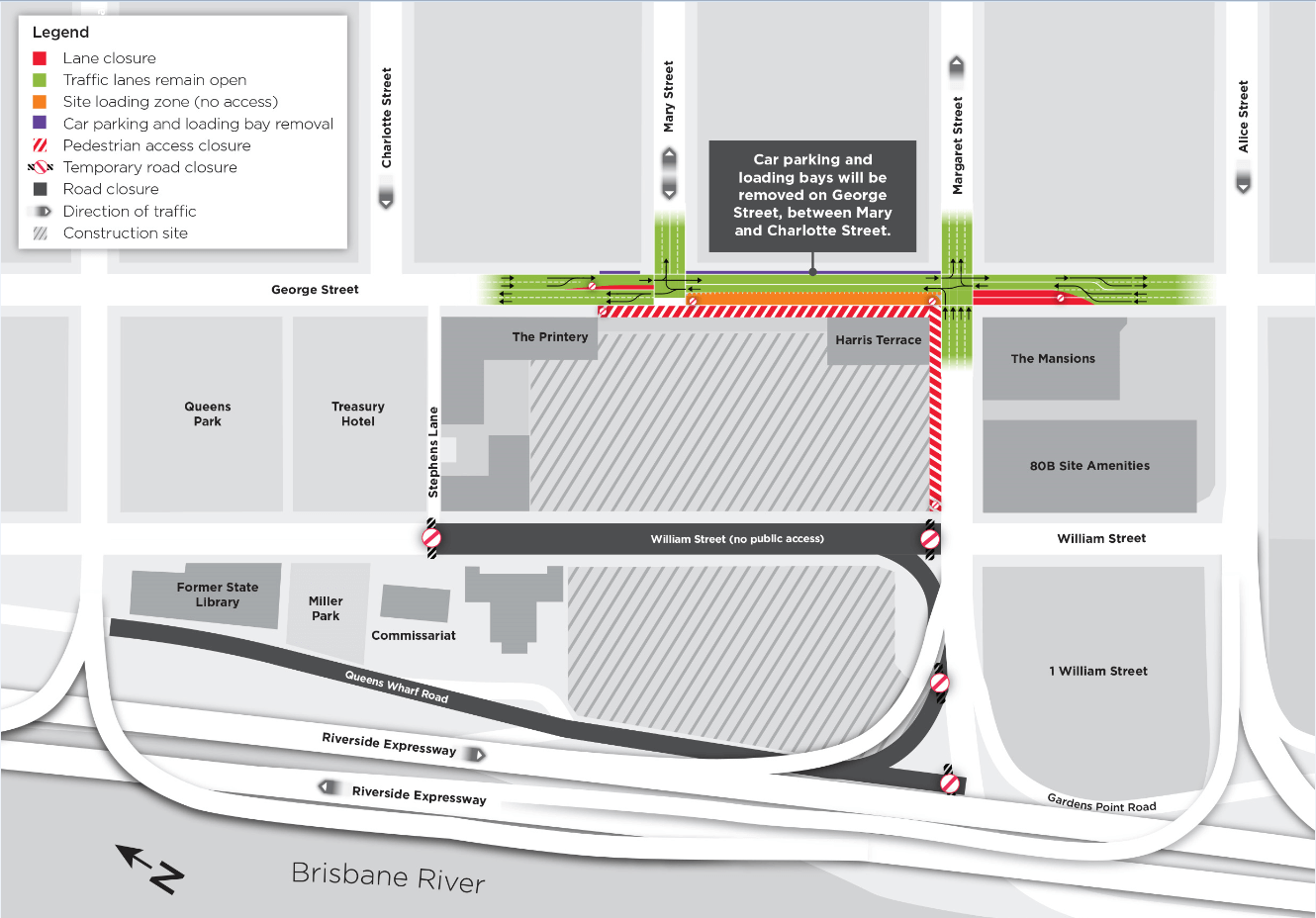 The section of George Street, in front of the Queen's Wharf site, has been reduced to one lane in each direction for the duration of construction.  
When:
For two nights between Wednesday 15 January to Friday 24 January 2020 from 6.30pm to 6.30am, night works and a temporary detour will be required on George Street to re-program traffic light signals.
All night works are subject to weather and site conditions.
Where:
On George Street adjacent to the Queen's Wharf site, between Charlotte Street and Alice Street (see map over page).
These works will include programming traffic signals at both the Margaret Street and Mary Street intersections on George Street.
What to expect:
Night works will include:
Intermittent road closures, requiring detours
Movement of heavy vehicles and equipment
Reversing beepers and lighting.
We apologise for any inconvenience caused and appreciate your ongoing patience.