Construction Updates
Back
Night works required for final heavy machinery removal and gravel load-in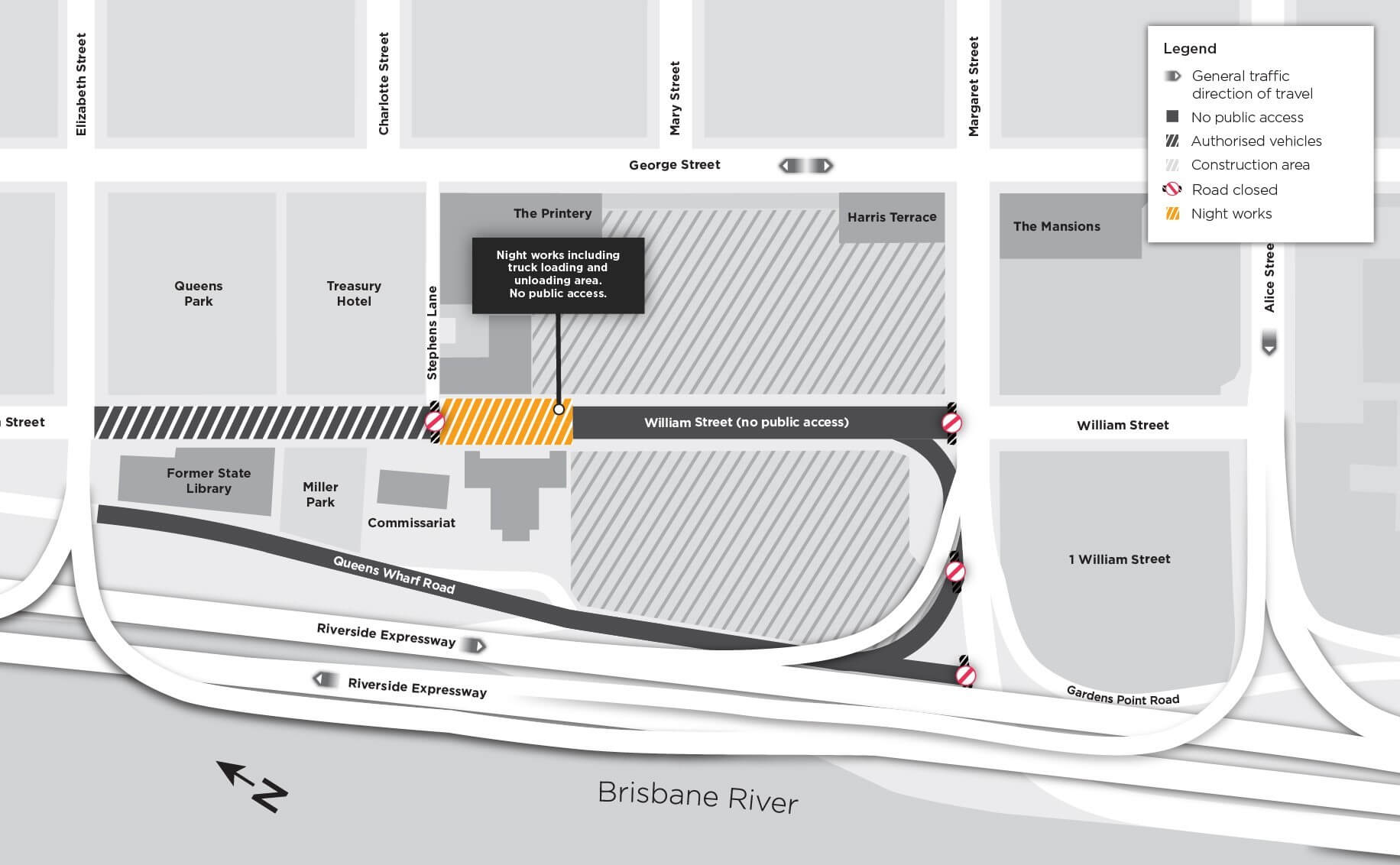 Multiplex is completing final heavy machinery removal and gravel load-in on Queen's Wharf for three nights only during November.  
When:
For three nights only and expected to occur Thursday 14 November and again Tuesday 26 November and Wednesday 27 November 2019, between 6.30pm and 6.30am, night works will be required to remove heavy machinery and to the complete final gravel load-in. Scheduled nights may change dependent upon weather and other site conditions.
Where:
Night works will occur on-site and along William Street, near the Elizabeth St end. (See attached map.)
What to expect:
Night works on-site and along William Street will include the following:
Gravel being brought into site via the William Street loading area.
Excavators and equipment being lifted from the site and onto trucks via a mobile crane.
Some noise is expected, however should only be noticeable prior to 10pm. From 10pm onwards noisy activities will be minimised.