Construction Updates
Back
Night works for structural steel works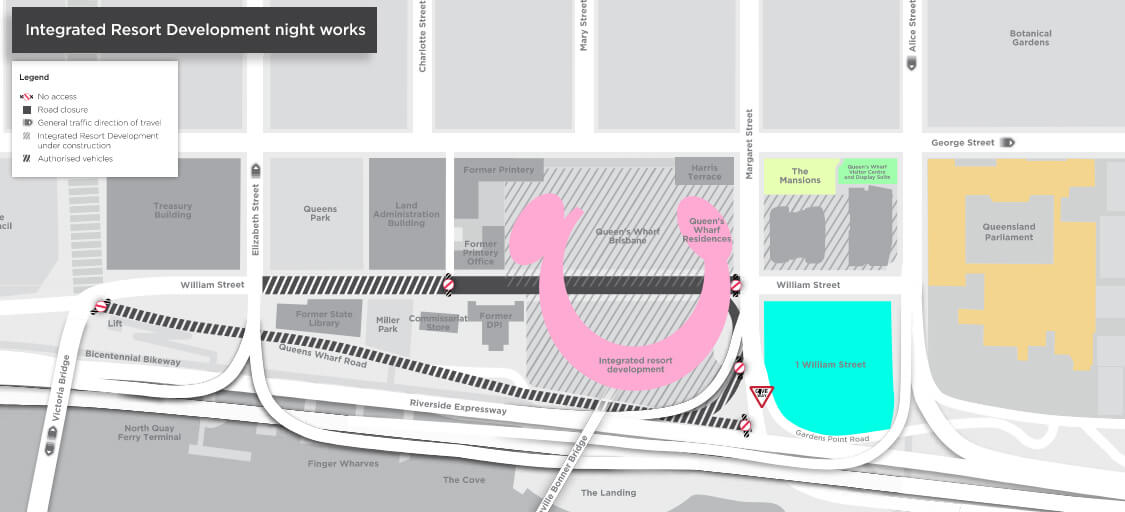 From Wednesday 14 September 2022 for two nights additional lighting and intermittent noise is expected for structural steel works. .
When:
For two nights in September specialist structural steels works will be undertaken at night. All works are subject to weather and site conditions and will be moved to the next available day if required.
Where:
Work will occur within the Queen's Wharf Integrated Resort Development on the southern side.
What to expect:
Out-of-hours works will include the following:
Additional lighting directed at the work area on the southern side of the integrated resort development
Noisy works including, rattle guns and hammering on steel
Continuous welding of structural steel
Workers entering and existing the site between approved hours.
We apologise for any inconvenience caused and appreciate your ongoing patience.