Construction Updates
Back
Maritime construction work will require intermittent interruptions to a short section of the Bicentennial Bikeway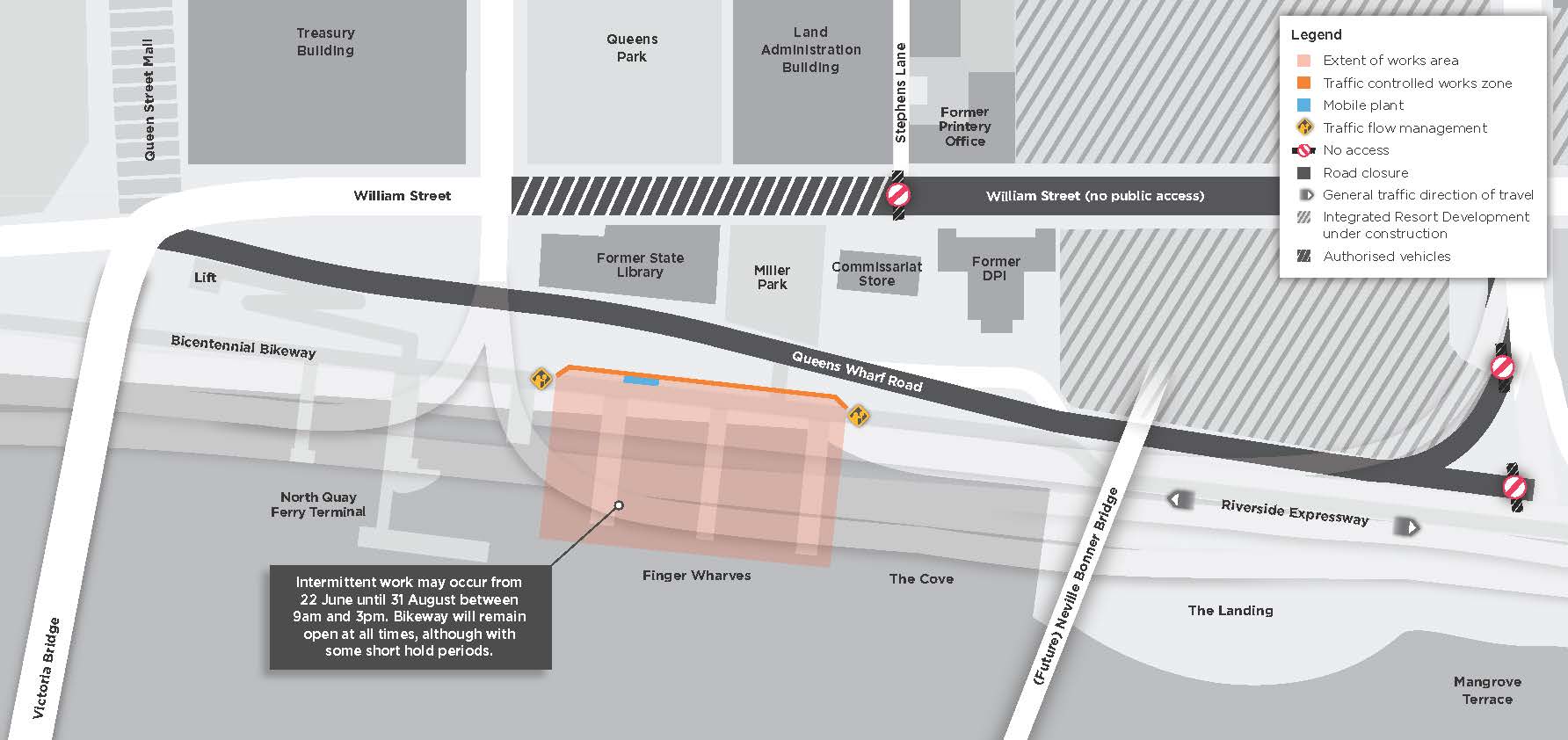 To create a safe work zone, a section of the Bicentennial Bikeway, adjacent to the Finger Wharves, will be intermittently reduced in width and some temporary holds (outside peak commute times) may be required.
When:
From Monday 22 June until Monday 31 August 2020, between 9am and 3pm (outside peak commute times) bikeway access will be intermittently restricted. Additionally, for pedestrian and cyclist safety, bikeway users may be asked to temporarily hold while concrete trucks move into position.
Traffic controllers will be in place to ensure the safety of all users and assist users during bikeway interruptions.
Where:
The construction work will occur in the Brisbane River; however construction materials and equipment will be positioned adjacent to the river and alongside part of the bikeway. See attached map for specific details.
Pedestrian / cyclist impacts:
Between 22 June and 31 August 2020, approximately 12 concrete pours are required that will result in an interruption to part of the Bicentennial Bikeway. On each of these occasions, safety barriers will be established, and traffic control will be onsite to assist. The bikeway will remain open and accessible as usual, apart from the days when concrete pours will occur.