Construction Updates
Back
Intermittent night works may be required on-site at Queen's Wharf over the next two months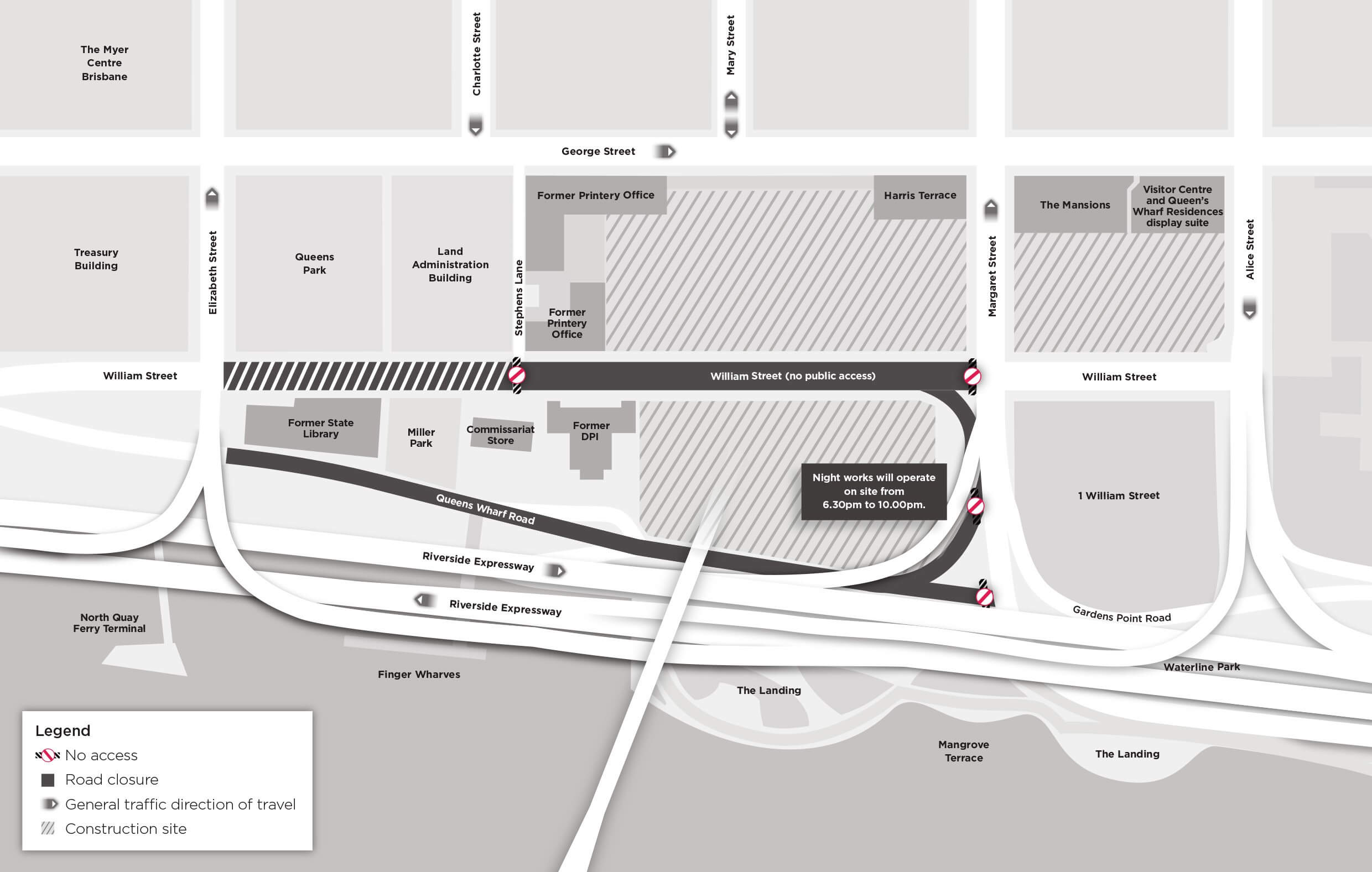 At times during May and June 2020 from 6.30pm until 2.30am, some night works may be required on-site to undertake critical work.
When:
Night works may be undertaken in May and June 2020 between 6.30pm and 2.30am, while critical work is undertaken and to achieve required social distancing practices due to COVID-19.
All night works are subject to changes, and if circumstances require, they will be rescheduled to the next most suitable date.
Where:
Work will occur on-site at the Queen's Wharf (see map over page).
What to expect:
Minimal noise is expected during the night works and will include:
Workers being on-site near the Riverside Expressway end of the site
Movement of heavy vehicles and lifting of equipment on Queens Wharf Road.
No traffic or road impacts will be experienced.