Construction Updates
Back
Extended: Intermittent night works for material haulage continuing until 1 November 2019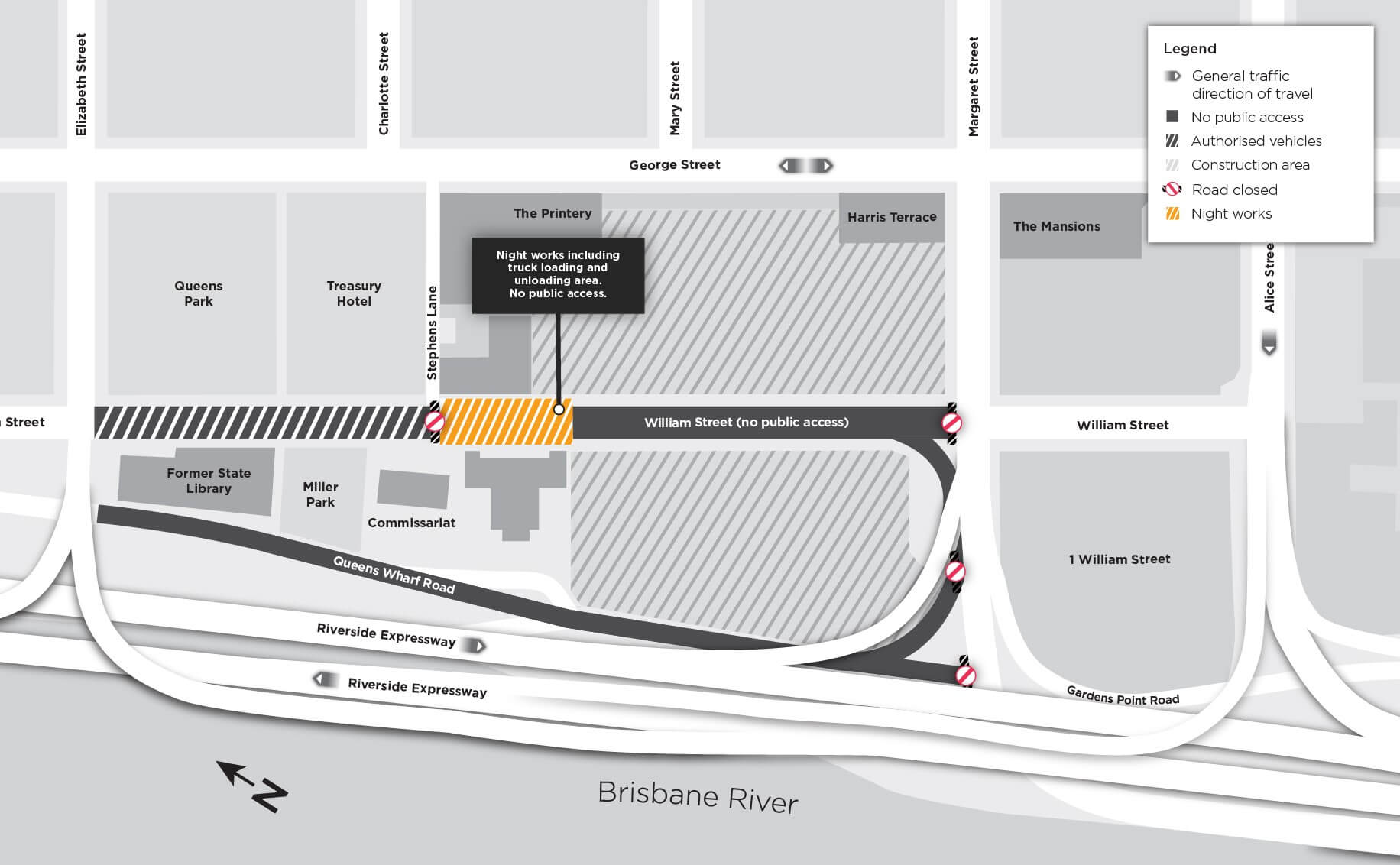 Multiplex is continuing with material haulage on Queen's Wharf with night works required Sunday to Friday nights (excluding Saturday nights) until Friday 1 November 2019.
When:
Night works and material haulage is continuing between 6.30pm to 6.30am until Friday 1 November 2019. Should favourable conditions permit, this work may be completed sooner.
Where:
Intermittent night works will occur on-site and along William Street, near the Elizabeth St end. (See attached map.)
What to expect:
Night works on-site and along William Street will include the following:
– Continuing to load out the ramp at William Street.
– Gravel being brought into site via the William Street loading area.
– Excavators and equipment being lifted from the site and onto trucks via a mobile crane.
Some noise is expected, however should only be noticeable prior to 10pm. From 10pm onwards noisy activities will be minimised.