What goes up… sometimes must come back down!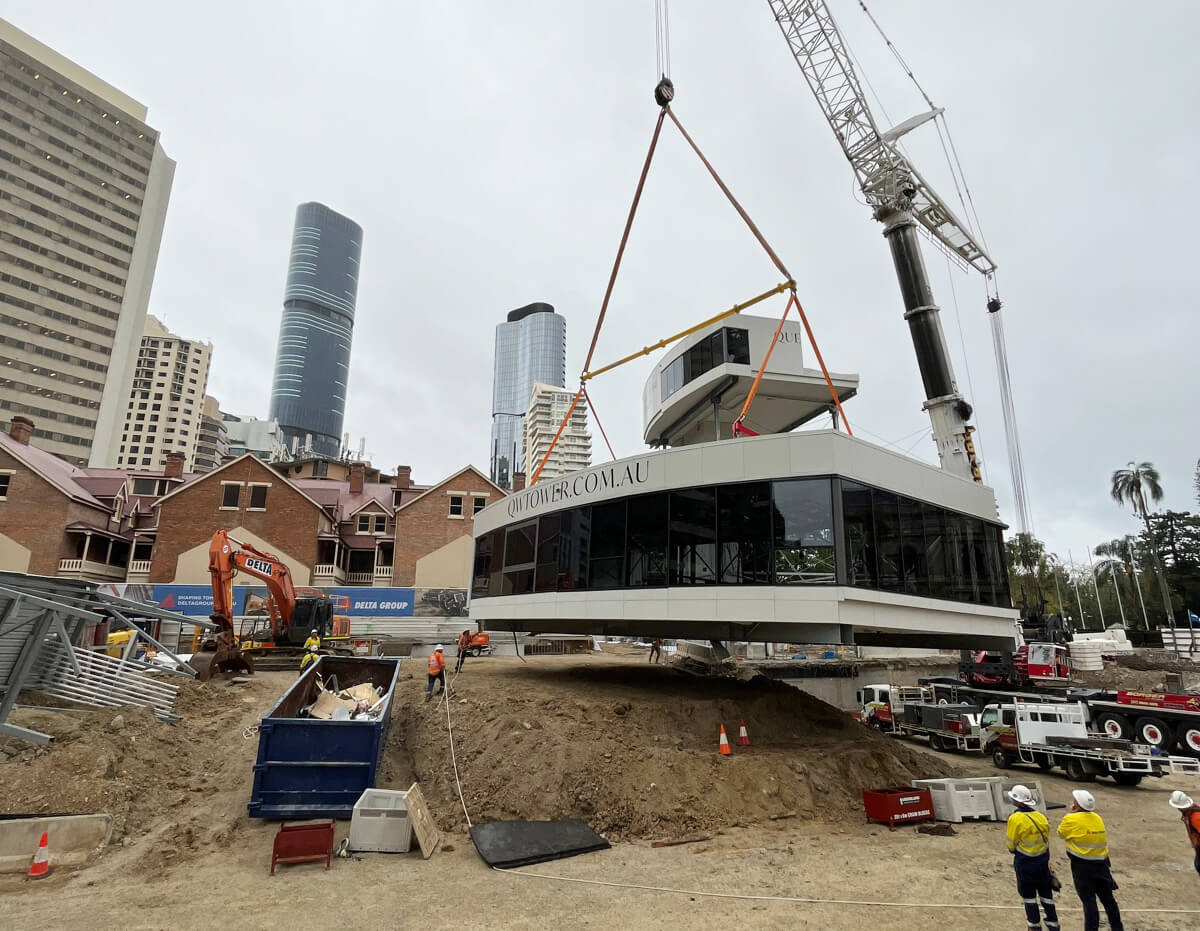 The Queen's Wharf display suite gave prospective buyers a unique insight into the spectacular residential experience at the Queen's Wharf Residences and Queen's Wharf Tower.
Sitting 21 metres above the ground, the suite showcased the incredible views, superb apartment fit outs and lifestyle to be enjoyed by those lucky enough to call Queen's Wharf home.
To allow construction to continue at this iconic site, Delta Group recently completed non-heritage demolition of the display suite, using a cut and crane method. A 500t mobile crane was utilised to lift off the suite in two whole pieces, with each section weighing in excess of 40t.
The suite and support structure have now been demolished and all salvageable and recyclable materials separated.
Piling works for the retention wall bored piers, along with capping beam installation, have progressed throughout the month.
Bulk excavation is anticipated to commence in November 2022, along with the with the mobilisation of anchor rigs.
Please visit the Queen's Wharf Tower website for enquiries on the limited number of residential apartments remaining – www.QWTower.com.au.