Tourism infrastructure needed to meet projected demand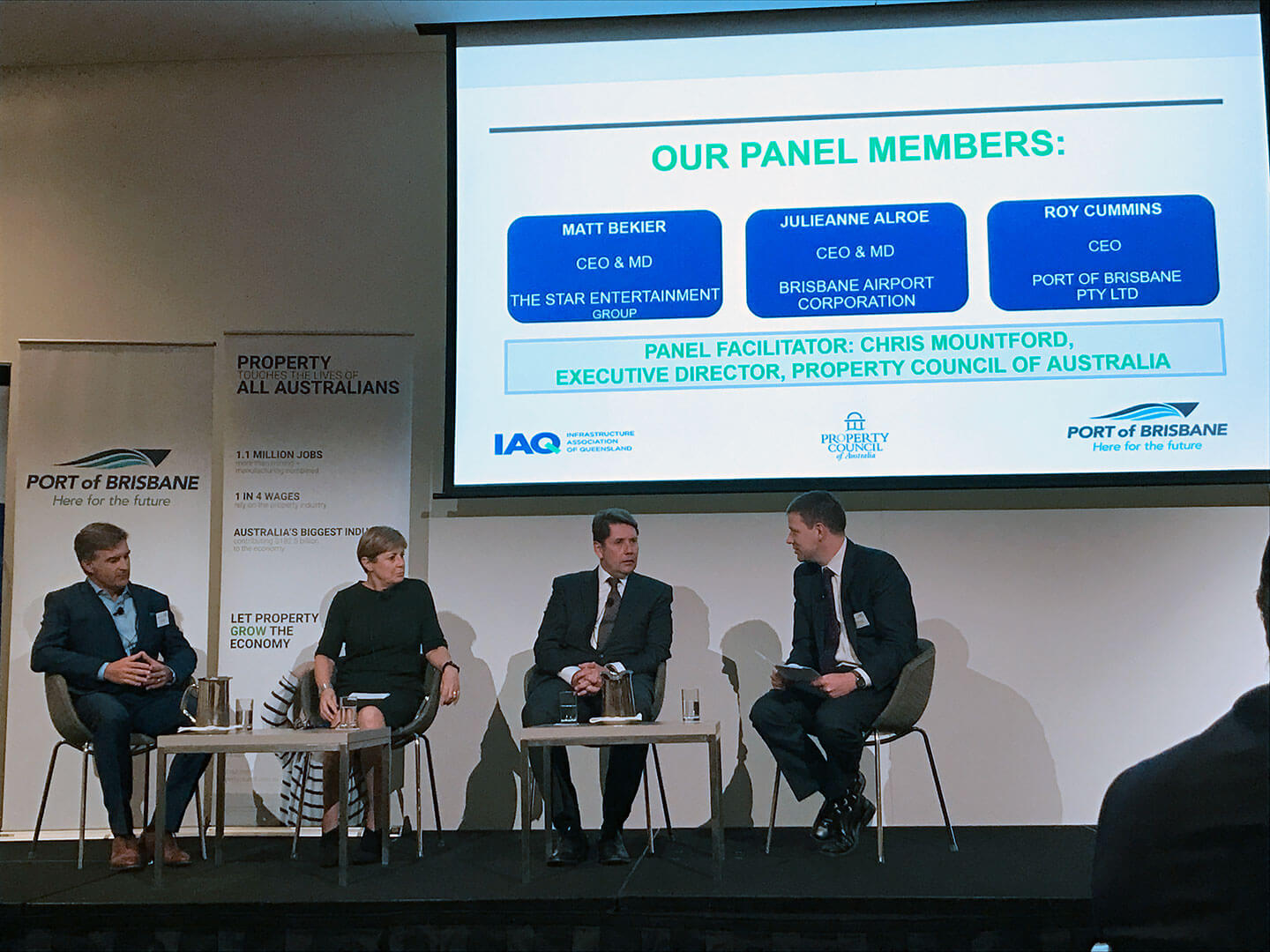 The $3 billion Queen's Wharf Brisbane development was a major discussion point at today's Infrastructure Association Queensland breakfast event where Destination Brisbane Consortium's lead partner The Star Entertainment Group was among panel participants.
Guest speaker and Queensland Tourism Industry Council Chief Executive Daniel Gschwind discussed the record forecast demand facing the Queensland tourism sector.
In his presentation, Mr Gschwind spoke about current tourism statistics, projected numbers and tourism demands, linking back to the importance of good quality infrastructure.
The Star Entertainment Group CEO Matt Bekier and Brisbane Airport Corporation CEO Julieanne Alroe later participated in a panel discussion about the importance of creating new tourism experiences that will help attract tourists and encourage them to spend more in the local economy and stay longer.
Mr Bekier spoke about Queen's Wharf Brisbane, which is forecast to attract 1.39 million additional visitors to Brisbane, and the importance of other tourism infrastructure coming online including the new Brisbane airport runway and the proposed cruise ship terminal.
There was also dialogue around the fact that growing infrastructure demands will mean that certain skilled areas will be in high demand when it comes to jobs.
Queen's Wharf Brisbane is expected to provide 2,000 jobs during the construction process and around 8,000 jobs upon completion.