The Grand Reveal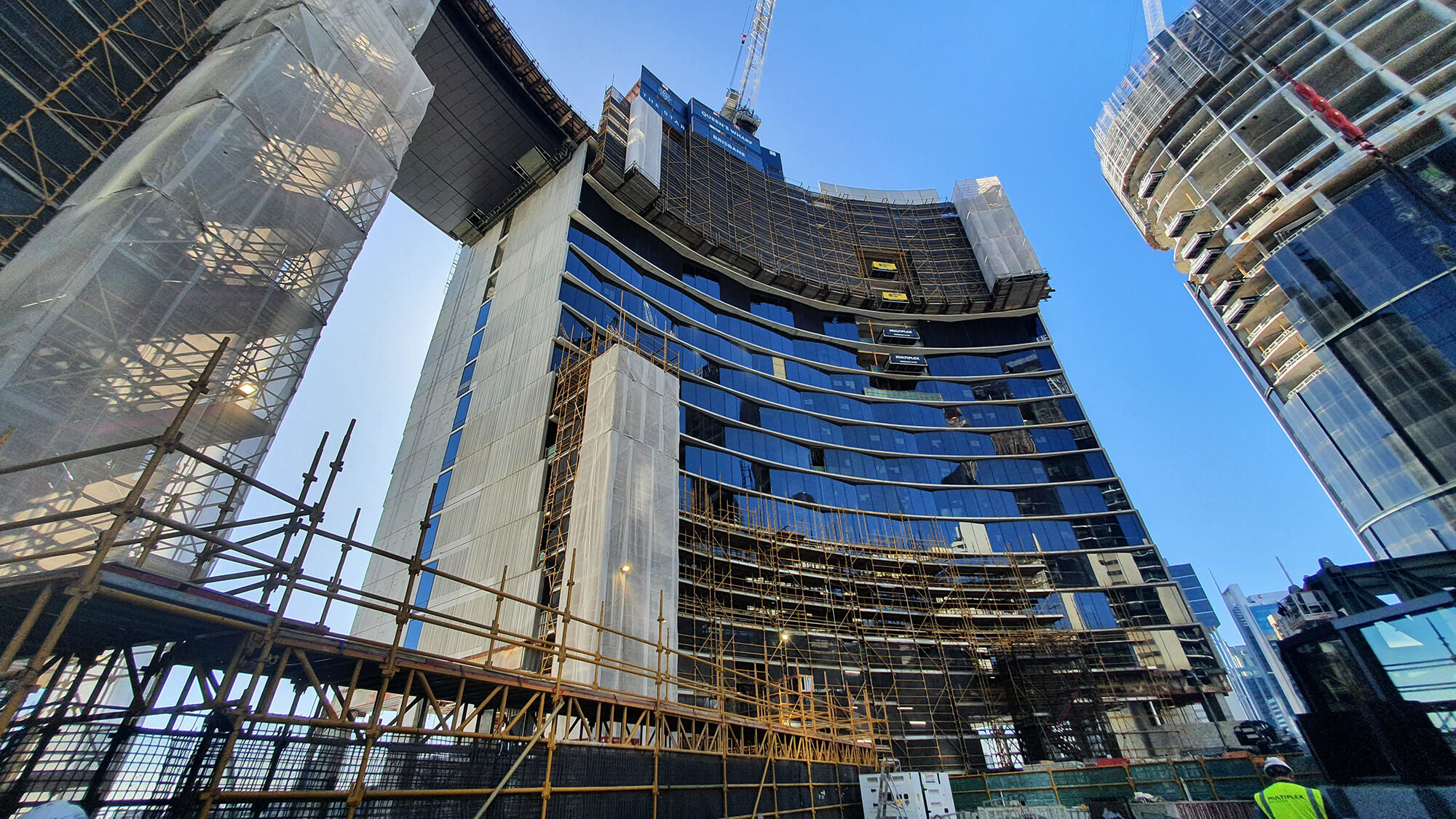 Reflecting like a brilliant diamond, the façade of The Star Grand hotel is shining bright as scaffolding is removed.
Multiplex's subcontractor Cogent Scaffolding is dismantling the scaffold from level 19 of The Star Grand hotel exposing the striking glass façade of the hotel one tower at a time.
From George Street the façade is now being revealed as the scaffolding drops from the interior of the building facing the Leisure Deck and the CBD beyond.
Multiplex Senior Project Manager Michael Phillips said the scaffold design required for the two towers is unique and not something seen everyday.
"Installing edge protection around a curved structure has its challenges and requires an innovative construction methodology which Cogent were able to provide," said Mr Phillips.
"While the scaffolding is coming down at level 19, more scaffolding is being installed up to level 23, where the Sky Deck is located.
"At level 19 beams were installed to support the cantilevered scaffold that will support the construction of the Sky Deck that is currently underway.
"Now the façade is installed on most levels of The Star Grand, it's exciting to see the hotel structure with the façade in the final form."
The scaffold is also being removed on the heritage-listed Harris Terrace, which is located at the corner of George and Margaret Streets connecting into Queen's Wharf Residences.
Built in 1867, Harris Terrace will be reimagined into a mix-commercial building complete with adjoining laneway that complements the past while pivoting into the future as part of the integrated development.