Subtropical haven unfolding beneath the Riverside Expressway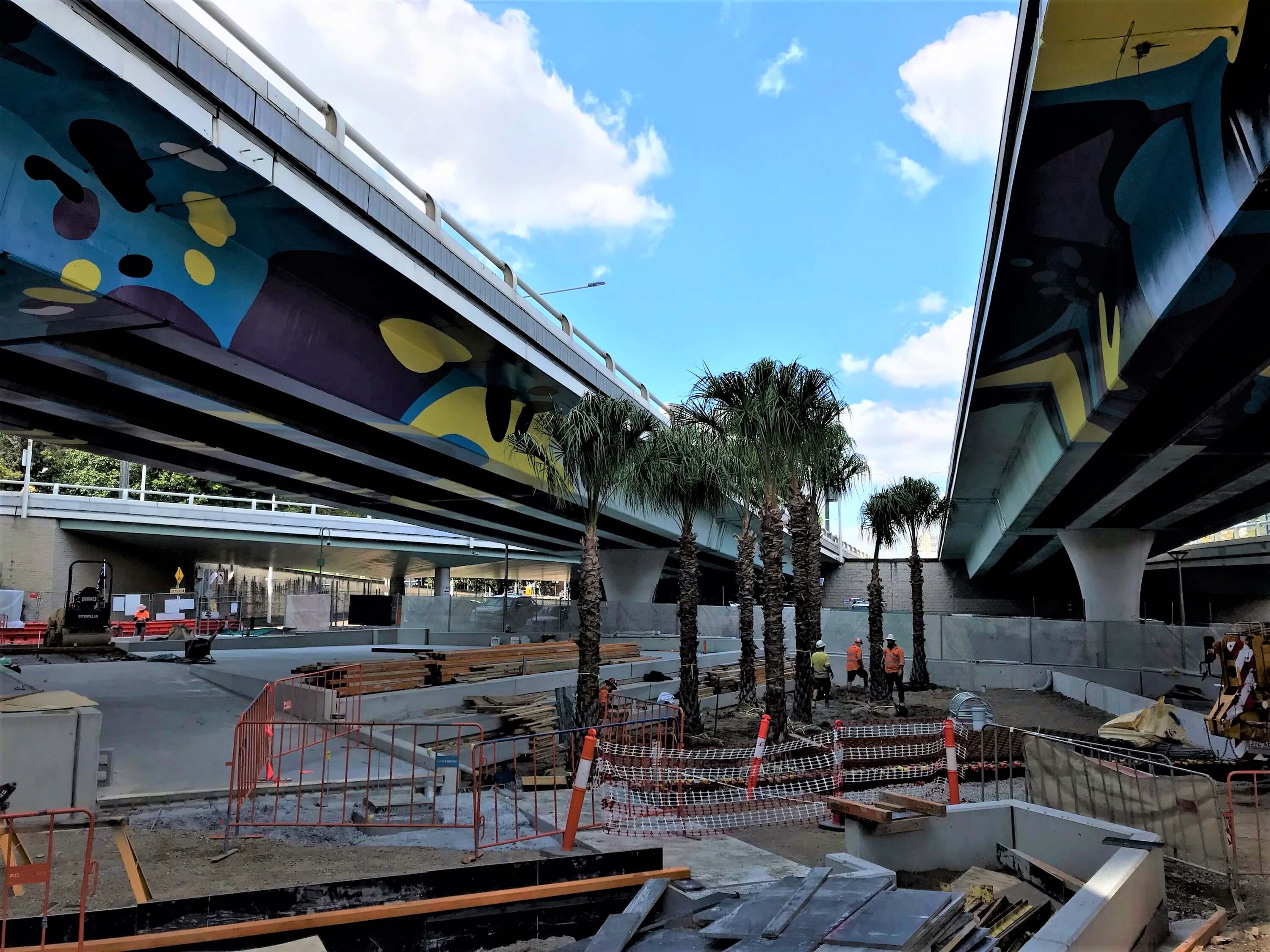 Waterline Park has transformed this month with the commencement of landscaping and the installation of the first trees.
The much-anticipated added greenery signals a milestone and the transformation of what was for many years an underutilised car park and storage area underneath the Riverside Expressway.
Waterline Park will be the first area to be returned to the public later this year in what will eventually include over 12 football fields of revitalised public space as part of the Queen's Wharf Development.
Brisbane's new riverfront walkway – Mangrove Walk, is winding its way upstream with over 350m of the 450m walkway now complete.
The 3m wide pedestrian walkway will provide users the opportunity to enjoy uninterrupted river views.
On the southern tip of the walkway, the Boathouse Pavilion, continues to progress on schedule with the roof now complete and the external finishing works underway.
The pavilion makes up just one of the many sheltered resting points along the Mangrove Walk walkway.
As works progress into the final stages, bikeway users will continue to see minor changes to the bikeway diversion and QUT ferry terminal intersection.
These works are necessary to upgrade existing junction points and interfaces ahead of opening later this year.
Please take extra care during this time and follow the signage.
Your patience while these works are being completed is appreciated.
To stay informed about construction activities, subscribe for our construction notices via the stay informed button on our website www.queenswharfbrisbane.com.au or follow us on Facebook www.Facebook.com/queenswharfbrisbane.