Senator Neville Bonner AO bust moved to Parliament House Queensland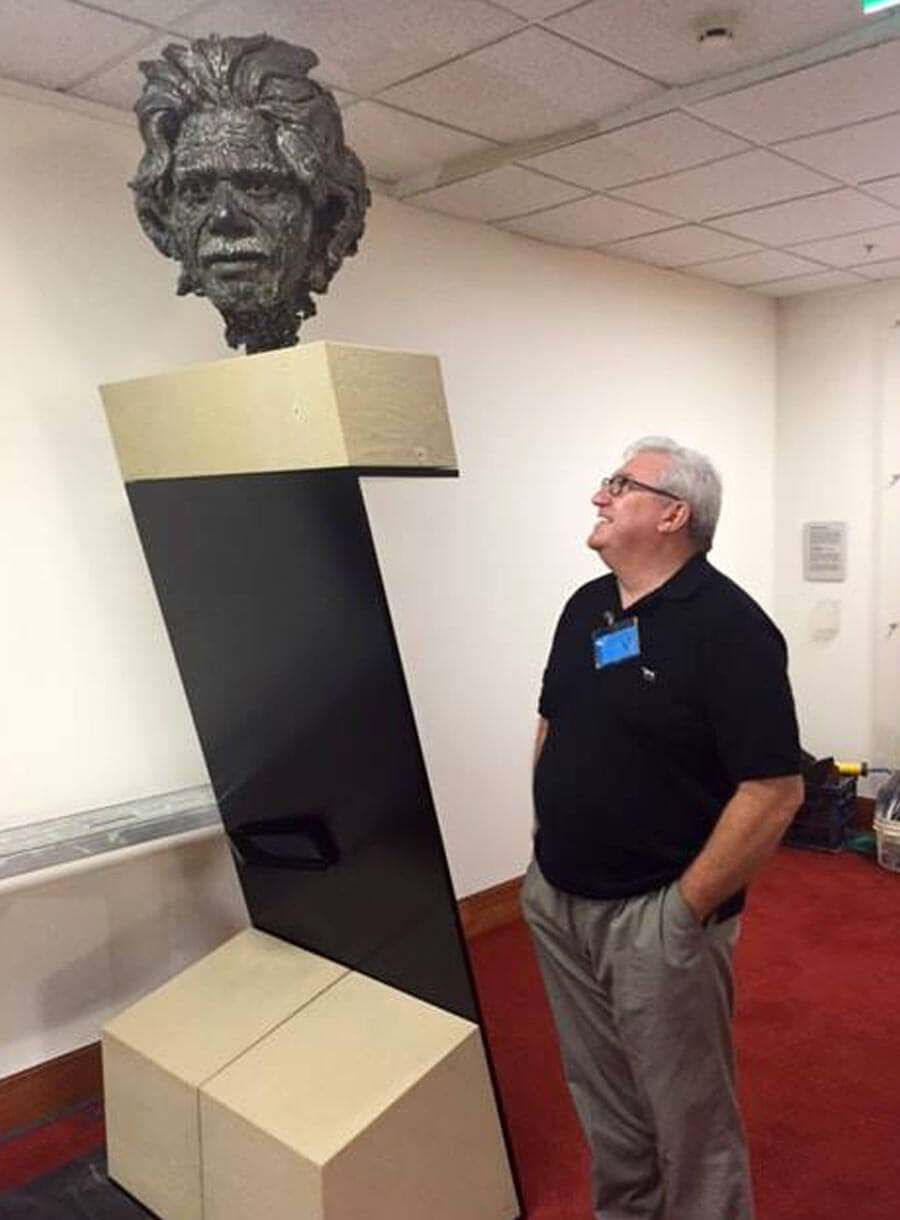 In January, a bust of the late Senator Neville Bonner AO was installed in Queensland's Parliament House. Relocated from the culturally closed Neville Bonner Building located in the Queen's Wharf Brisbane precinct, the bust will be on display on level 5 of Parliament House until Queen's Wharf Brisbane opens in around 2022. It will then be relocated within the precinct to accompany the newly named Neville Bonner Bridge.
Mr Bonner was the first Aboriginal person to be elected to Federal Parliament as a Senator in 1971. Bonner worked tirelessly as a respected Queensland Senator for 12 years.