Queen's Wharf Brisbane aiming to recycle 90% of demolition materials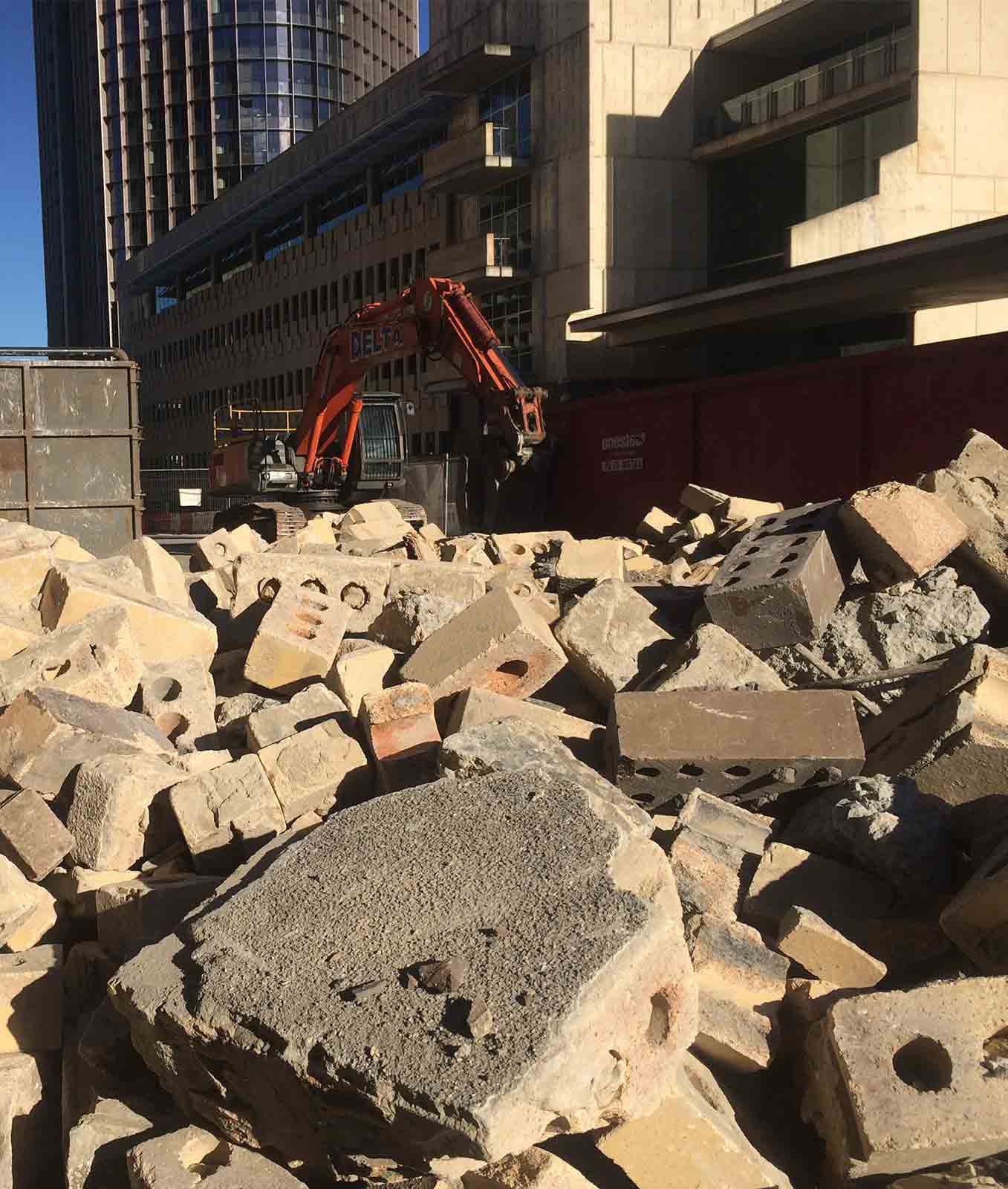 It may be under demolition, but the Executive Building will be more than just a memory once it has been brought down to the ground.
A recycling target of 90% is being applied to demolition material recovered from the Queen's Wharf Brisbane precinct.
It means that the materials removed from the three non-heritage buildings being demolished – 80 George Street, the Executive Building and Neville Bonner Building – will be recycled into construction materials for other projects around South East Queensland.
Steel, aluminium, glass and cable stockpiles will go to certified destruction and recycling services; while tiles, stonework, concrete and masonry rubble goes to approved renewable energy and waste management facilities.
"We sort the materials into separate stockpiles on site and then transport them by truck and trailer in 40-60m3 bulk bins to the relevant locations," said Probuild Project Manager Greg Sneeden.
Recycled materials will be used in a number of ways including:
Steel, electrical cabling, mechanical piping and copper will be turned into other steel products.
Glass will be recycled into glass bottles and other glass products.
Tiling and stonework will be crushed and recycled as small drainage / road base material.
Concrete rubble and masonry will be processed at the Brisbane Airport development precinct to become engineered platforms, drainage or road base. The remaining non-recyclable materials, such as gyprock, carpet and fabric lining (approx. 10% of total expected waste), will be separated, loaded and transported to approved renewable energy and waste management facilities for processing.