Queensland's biggest CBD excavation contract awarded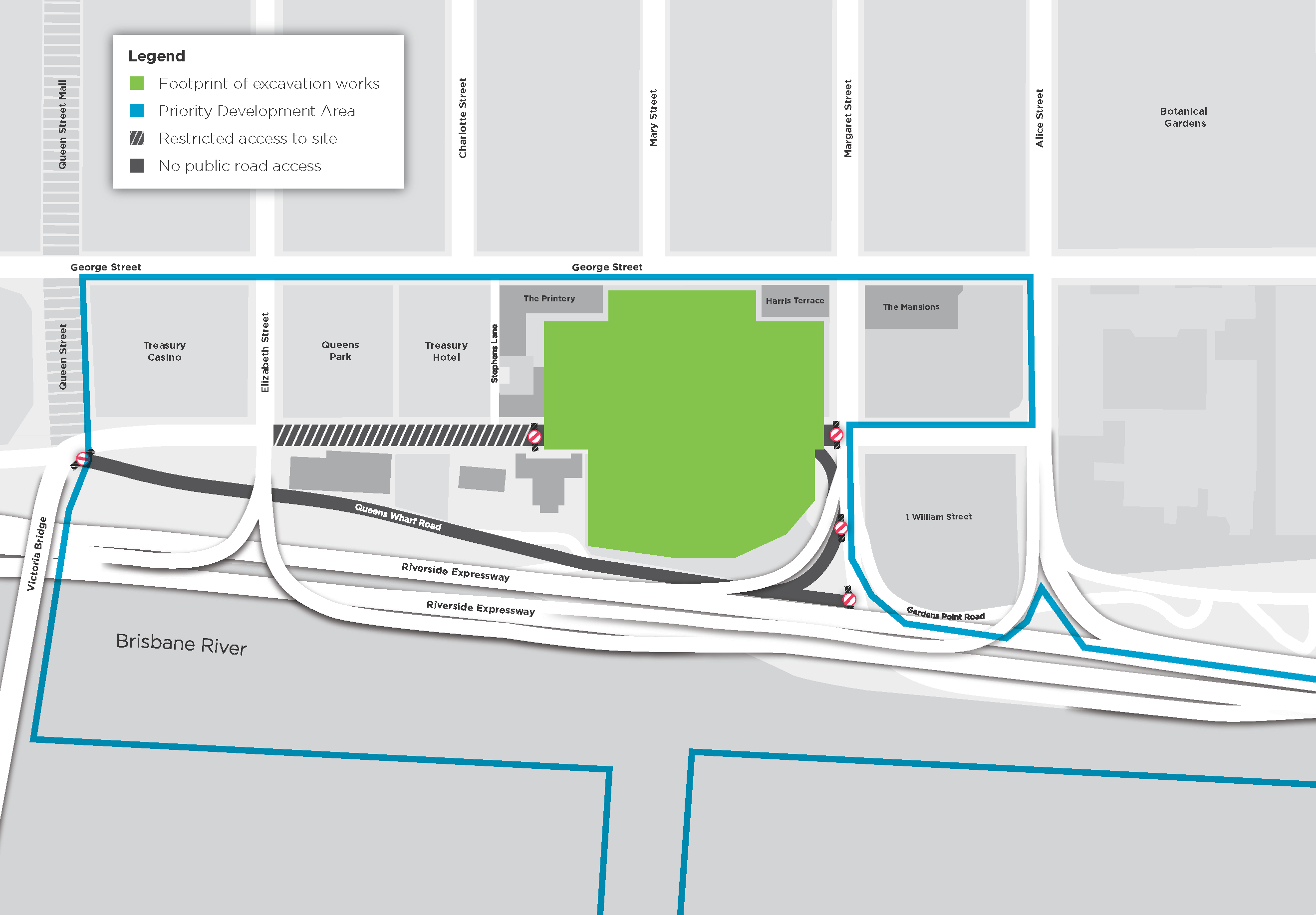 Destination Brisbane Consortium has announced Probuild as the successful tenderer for the Queen's Wharf Brisbane Intergrated resort development excavation works package. 
Destination Brisbane Consortium Project Director Simon Crooks said the decision was made following a competitive tender process and a rigorous assessment period.
"Probuild is a national company with experience in delivering some of the state's largest construction projects," he said.
"We have now worked with them first-hand through the demolition work they are currently undertaking and have confidence in their ability to seamlessly execute on the excavation works package.
"Probuild has been diligent in ensuring stringent safety standards are maintained across the site and have worked to minimise disruption for Brisbane commuters, cyclists, pedestrians and inner-city residents, which are key priorities for our Consortium."
Mr Crooks said the scale of excavation for the site was unprecedented for a Queensland city centre.
"In total more than 450,000m3 of materials will be removed to make way for the future Queen's Wharf Brisbane intergrated resort development basement," he said.
"This is the largest city-based excavation project to occur in Queensland. The next closest comparison would be the Myer Centre basement, which had previously held the record at 375,000m3.
"The excavation pit will basically sit underneath what used to be the former government building sites of the Executive Building, 80A George St, Neville Bonner Building."
The external perimeter of the basement excavation pit will be aund 650 linear metres and at its deepest point will be 26 metres below George St.
Excavation work is expected to take about 18 months and will begin in early 2018, pending Economic Development Queensland approval.