Queen's Wharf Brisbane Plan of Development reaches final stage in assessment process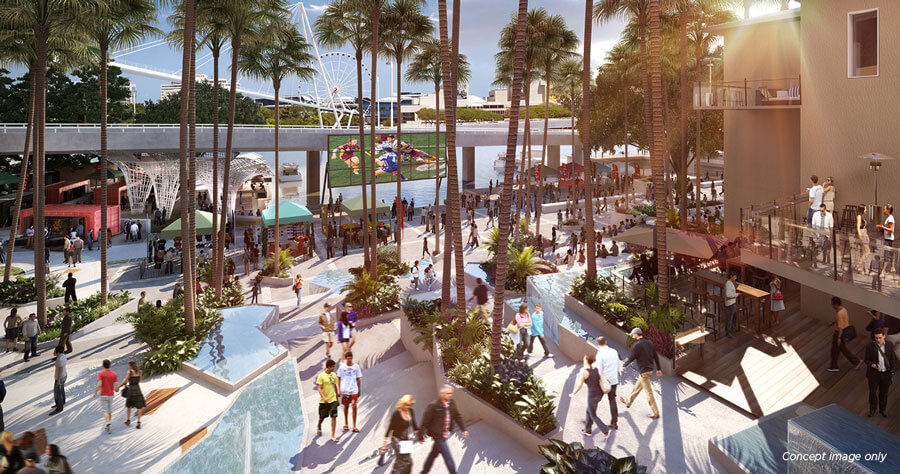 Assessment of the masterplan for Queensland's largest development, Queen's Wharf Brisbane Integrated Resort Development, is now underway with an outcome expected before the end of year.
Destination Brisbane Consortium Project Director Simon Crooks said the assessment stage followed a 30-day public notification period where the community had been encouraged to make submissions in relation to the proposed development.
"The assessment process has allowed people to familiarise themselves with our design concepts and imagine how the precinct may look in 2022 when it is expected to open," he said.
"I've said this before, but really the Plan of Development is a major milestone for Destination Brisbane Consortium. It formalises the concept images people have been looking at for the last couple of years and gives us confidence in moving forward with our detailed design.
Mr Crooks said he was extremely pleased to see the plan progress and was keenly awaiting an outcome, expected before the end of the year.
The Plan of Development was submitted to Economic Development Queensland (EDQ) on the 15th of May this year. It included almost 40 reports and thousands of pages of design, planning and vision for the precinct.
To view the Plan of Development submission visit   www.dilgp.qld.gov.au/pda-da-applications >search DEV2017/846.
A general project overview can also be found by visiting www.queenswharfbrisbane.com.au.
Subject to planning approval, excavation for the development will begin in early 2018.