Project update services work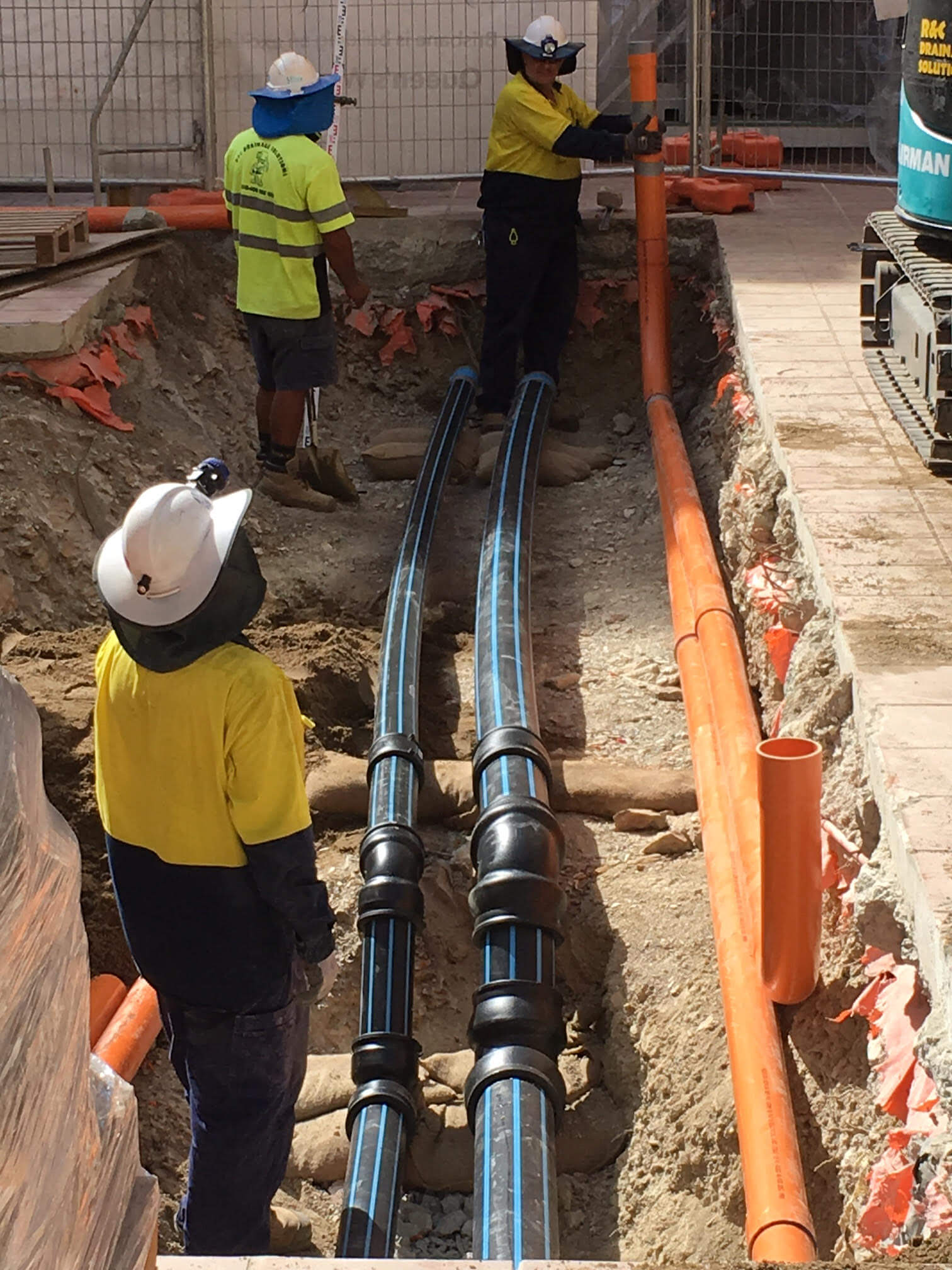 Two months after the start of enabling works, activity around the Queen's Wharf Brisbane project site is increasing.
Probuild was awarded the demolition and enabling works contract and their activities to-date have been focused on making the site safe, and preparations for the future demolition of the non-heritage buildings in the precinct.
The most visible work you can see is the service relocation activities that are occurring in footpaths around the perimeter of the Queen's Wharf Brisbane precinct.
Services to be relocated include energy, gas, telecommunications and water. These activities should continue for the next six to eight months and occur mostly at night and during off-peak periods.
Perhaps the best way to describe the current phase, is to expect constant change and constant activity.
All work is undertaken with safety as a priority and traffic controllers to maintain safe vehicle and pedestrian movements.
The planned sequence for demolition is the Neville Bonner Building, the Annexe on the Executive Building, the Executive Building, then followed by 80 George Street. The final structure to be removed will be the Margaret Street overpass that connects 80A and 80B George Street.
Subject to approval by Economic Development Queensland (EDQ), it is proposed that the Easter long weekend will be used to prepare for the safe removal of the Margaret Street overpass by erecting scaffold and a pedestrian gantry along the footpath. This activity will require the closure of the Margaret Street off-ramp from the Riverside Expressway. The work has been planned for when CBD traffic levels are low.
Closer to the time we will communicate these activities with construction notices and website updates. Variable messaging boards on the Riverside Expressway and around the city will also be updated with this information.
Subsequent closures of Margaret Street will also be necessary around mid-year to complete the work and bring the final sections of the building down.
In terms of the overarching Plan of Development (PoD) that will inform future construction activities, Destination Brisbane Consortium is continuing to finalise this document. It is expected that this will be submitted in the coming months and a response will come back from EDQ later in the year.
To stay informed about construction and other news updates, please subscribe via www.queenswharfbrisbane.com.au and click 'stay informed'.