Project Update March 2018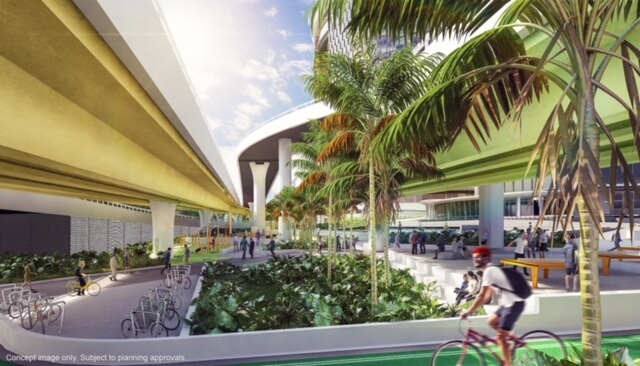 Exciting times lie ahead for our transformational city changing project as excavation and shoring progresses and a second contractor is appointed.
As we approach the Easter break, the workforce on-site will also take a well-deserved break until Monday 9 April.
Probuild, our excavation contractor, is already at more than 40 per cent through piling and expect to have this task complete before the end of April.
During April, Probuild also expects to begin construction of the diaphragm wall which will see the exterior of the basement complete.
From May, excavation will begin as Probuild digs the biggest inner-city hole in all of Queensland that will become the basement for the core (arc shaped building) of the integrated resort development.
This month we are also excited to announce Multiplex as the successful contractor to undertake construction of Waterline Park and the Goodwill Bridge Extension area, which takes in the Bicentennial Bikeway and Mangrove Walk.
The Bicentennial Bikeway will be increased to a continuous three metre segregated bikeway throughout most of the precinct.
Multiplex will complete construction of the Waterline Park and Mangrove Walk within 18 months.
DBC is working closely with Multiplex, QUT, Bicycle Queensland, neighbouring landholders and traffic authorities to ensure impacts to road and bikeway users are kept to a minimum.
Construction planning will ensure access for city-cat terminal users, and cyclist and pedestrian travel continuity are maintained during the works.
All construction details will be communicated publicly ahead of work starting.
As we approach the Easter break, we wish you a Happy Easter and thank you for your continued support and patience during these necessary works.
If you are interested in seeing timelapse footage or site videos of progress, please visit our Facebook page www.Facebook/Queenswharfbrisbane or subscribe to construction updates on our website https://queenswharfbrisbane.com.au/.