Project update – January 2019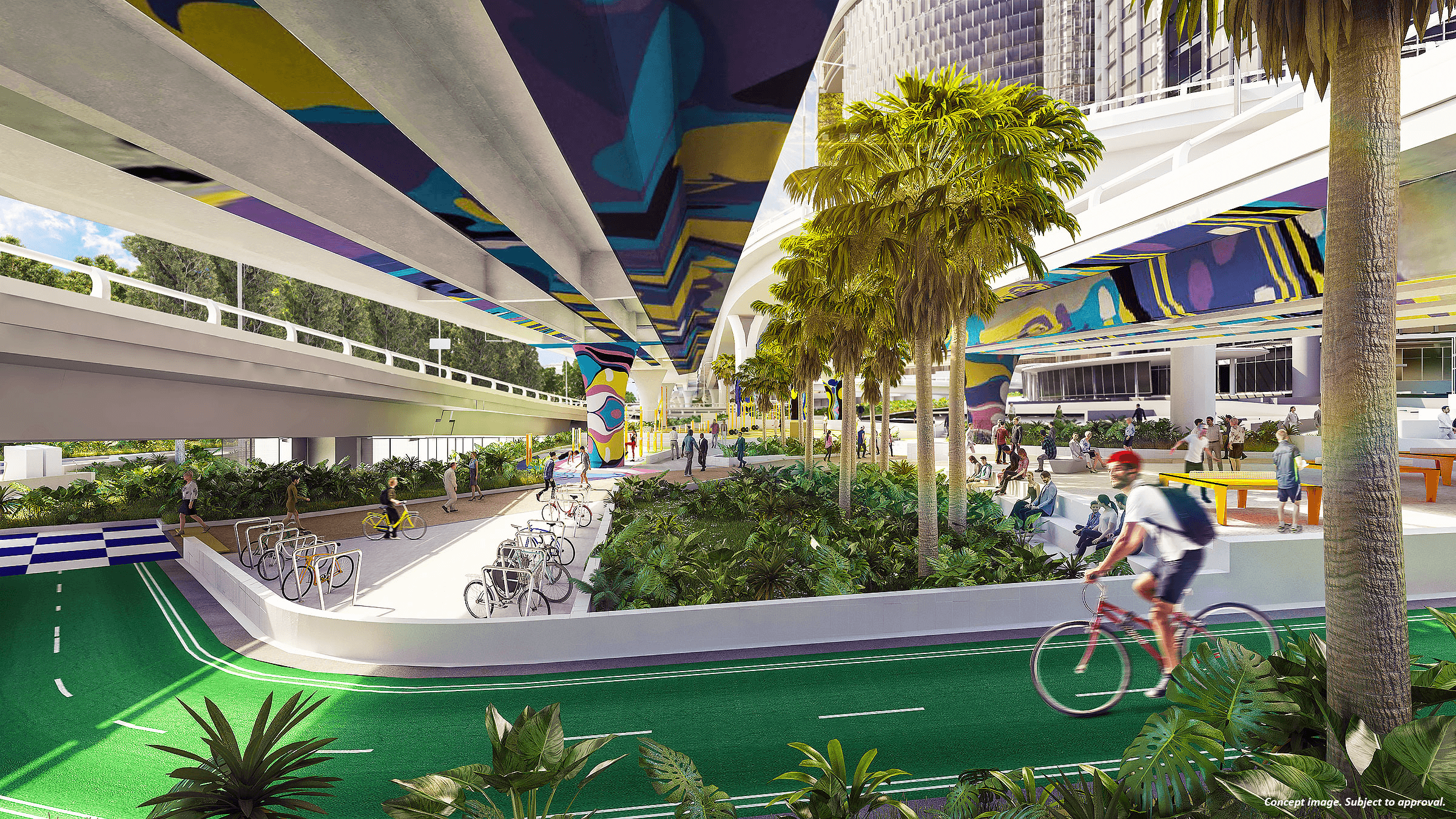 Happy New Year!
We hope everyone had a lovely Christmas break and enjoyed some quality time doing some of their favourite things.
Already the end of the first month of the year is upon us, and it is shaping up to be a big year in the progress of Queen's Wharf Brisbane.
The Foreshore South work, currently under construction, will open later this year making it the first piece of the 12 football fields of public space within the Queen's Wharf Brisbane development to be delivered.
This new riverfront public space includes the 500m upgraded Bicentennial Bikeway with separated cyclist and pedestrian paths, the addition of a Mangrove Walk above the Brisbane River and opening of a new inner-city active recreational park, to be known as Waterline Park.
The excavation for the integrated resort development basement is progressing well, with time-lapse footage available on the Queen's Wharf Brisbane website for anyone interested.
By August this year the excavation work is expected to be complete and work will begin on the foundations for the start of construction on the main towers.
Destination Brisbane Consortium is currently working towards awarding the contracts for two major work packages – the main integrated resort development construction (shell and core) and the bridge construction.
These two substantial work packages will be separately let to different contractors and both are expected to begin onsite in the second half of 2019.
Twenty-nineteen won't be the biggest year for the Consortium, but it will result in some great outcomes and popular spots for the community.
We thank you for your support and sharing this journey with us and we look forward to celebrating these milestones as the year progresses.  In the meantime, we encourage you to stay informed about our development via our website and facebook page.
Image: Concept image or Waterline Park under the Riverside Expressway and behind 1 William St