Project Update February 2018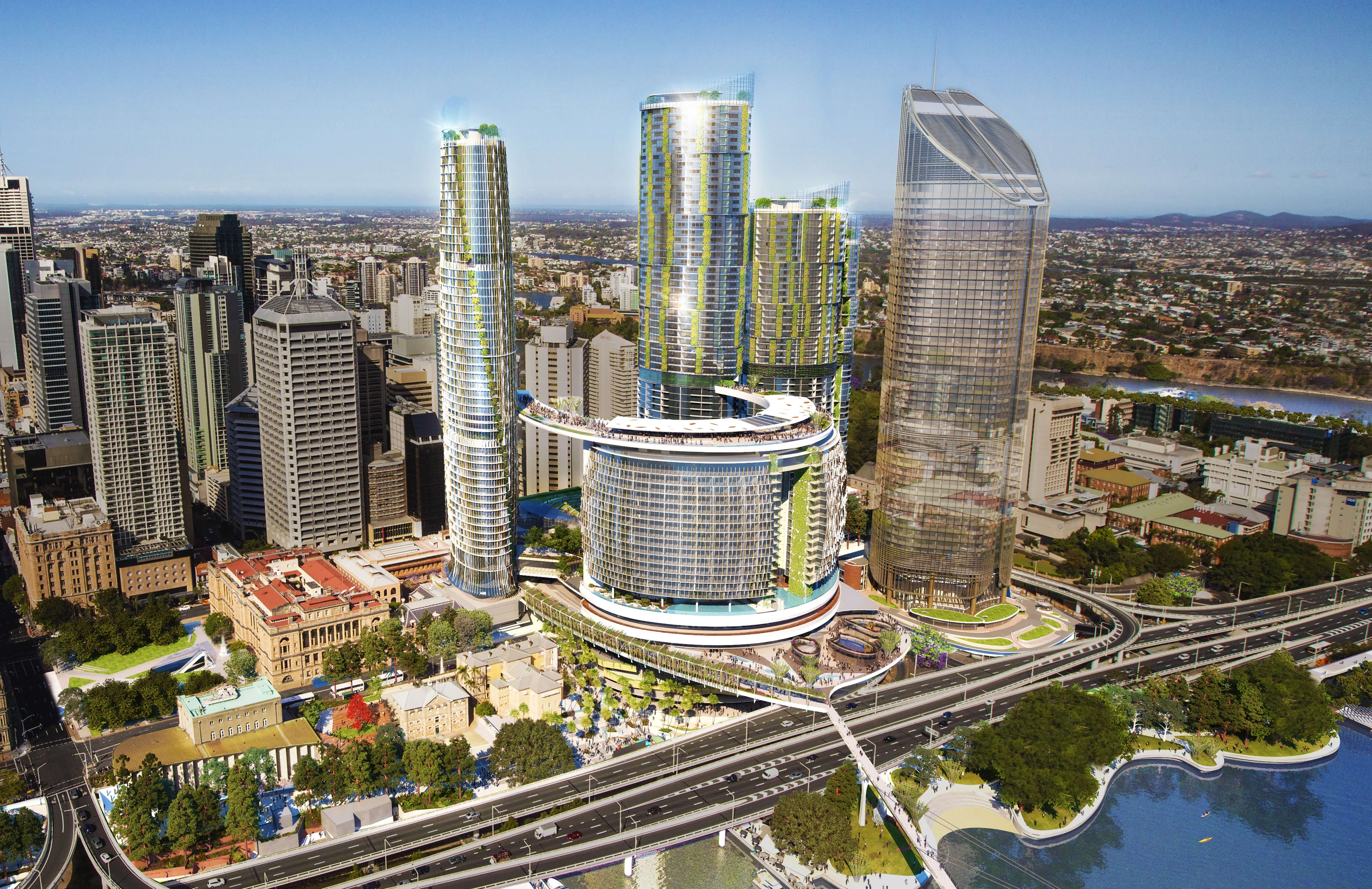 As the demolition work on the project comes to an end, the shoring and excavation work for Queen's Wharf Brisbane will soon begin.
It will be the largest inner-city excavation project in Queensland.
"We are looking at removing some 450,000m3 of material to prepare for construction of the basement superstructure, but before that can happen a lot of work needs to be done to construct the formwork for the basement perimeter," said Destination Brisbane Consortium Project Director Simon Crooks.
"The pit has a 650-metre perimeter that will use two types of retaining walls – a secant wall where bored piles overlap each other and a diaphragm wall that is a waterproof type of wall appropriate for the side closest to the river," he said.
"We will also use more than 2,300 rock anchors to provide retention support while the excavation work is occurring."
Mr Crooks said the next work package to be announced would be Waterline Park and the Goodwill Extension work.
"As part of our agreement with the Queensland Government when we were successfully appointed as the proponent to develop Queen's Wharf Brisbane, we committed to deliver an improved area along the riverfront connecting from the Goodwill Bridge to the area behind 1 William St (river side) as the first deliverable to the community.
"The contractor for this work will be announced soon and we expect work to begin around the middle of the year," he said.