Miller Park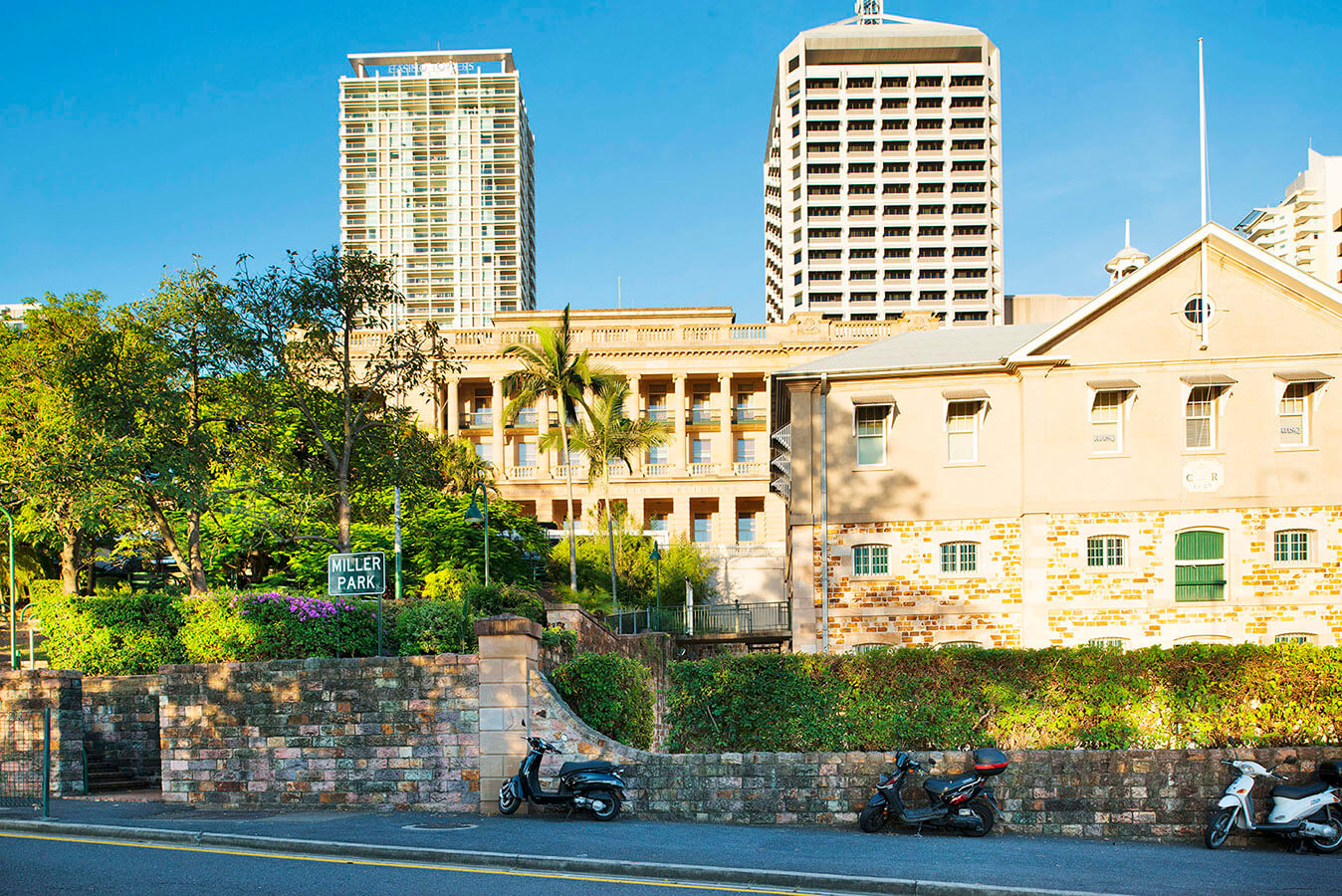 Miller Park is one of the two heritage listed parks to be included in the Queen's Wharf Brisbane development.
It was only recently in 1980 that the park was officially declared parkland because of its historical links to Brisbane's early settlement.
The Park was named after Lieutenant Henry Miller, the first Commandant of the Moreton Bay convict settlement.
Lieutenant Henry Miller of the 40th Regiment was sent to Australia from England in 1823 and became the first Commandant of the Moreton Bay convict settlement in 1824.
The site of Miller Park is located opposite the old King's (renamed Queen's) Wharf where convicts and officers disembarked upon arrival at the new colony.
Today it is used as a thoroughfare between William St and Queens Wharf Rd as city commuters make their way through the city and is a delightful place to stop and enjoy a breath of fresh air.
In 2022 when Queen's Wharf Brisbane integrated resort development is expected to open, it will be a popular route for people moving through our development.
SOURCE: Royal Historical Society of Queensland provided historical information.