Margaret St lane closure from 5 March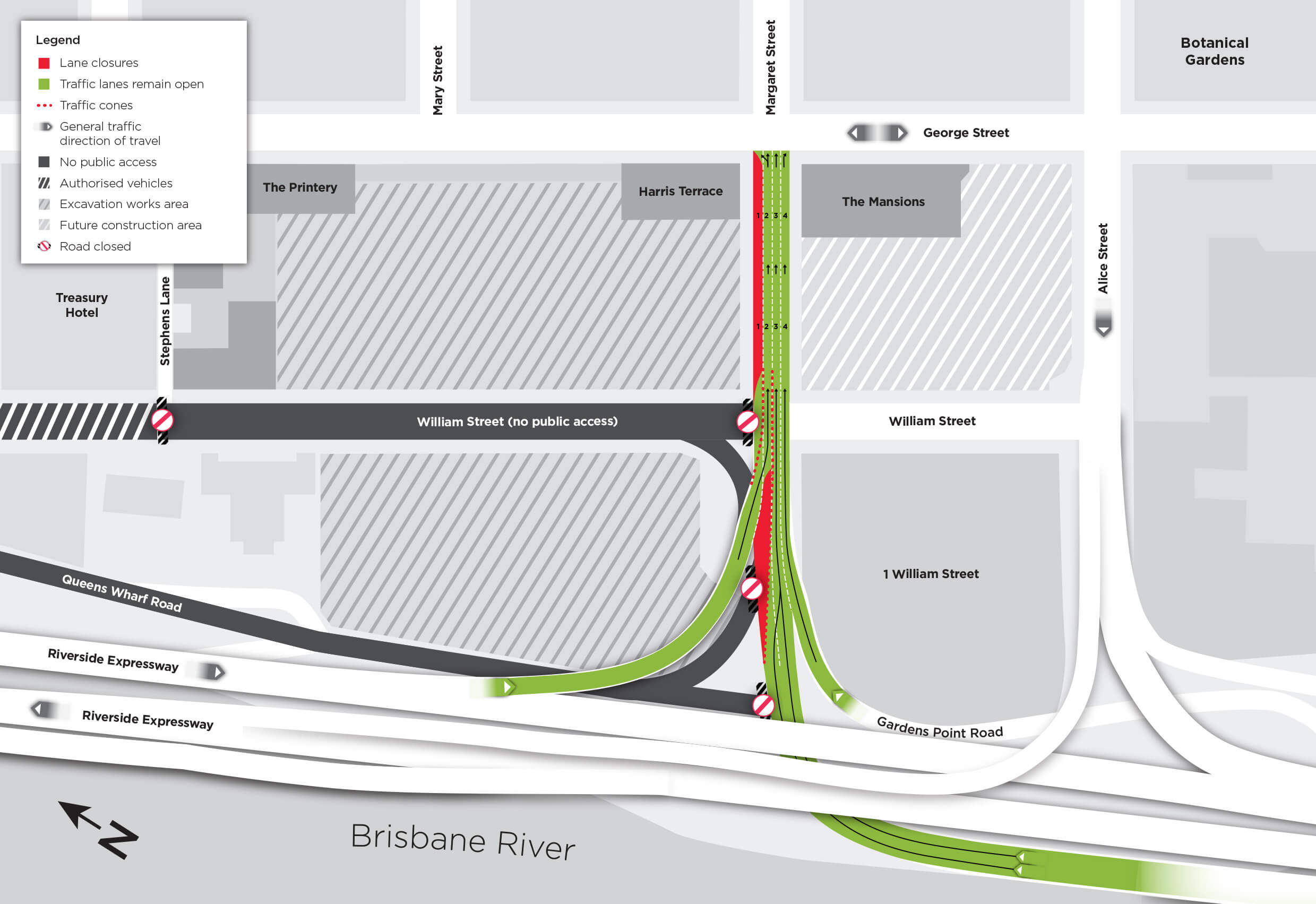 When Queen's Wharf Brisbane opens, vehicles will be able to enter the precinct via a number of entrance points, one of which is a car park located on Margaret Street (opposite 1WS).
As part of the construction of this car park, piles to support excavation and the surrounding ground will need to be bored along the Margaret Street site boundary.
These piles will be some of the first to be installed and to enable the work to be done safely for workers and nearby motorists, a single lane closure on Margaret Street, between William and George Street, is required from Monday 5 March to Friday 9 March from 9.30am (after peak hour traffic) until 6.30pm daily.
Directional signage will be in place along the Riverside Expressway. For further traffic updates please visit www.131940.qld.gov.au or call 13 19 40.