Destination Brisbane Consortium 2021 wrap up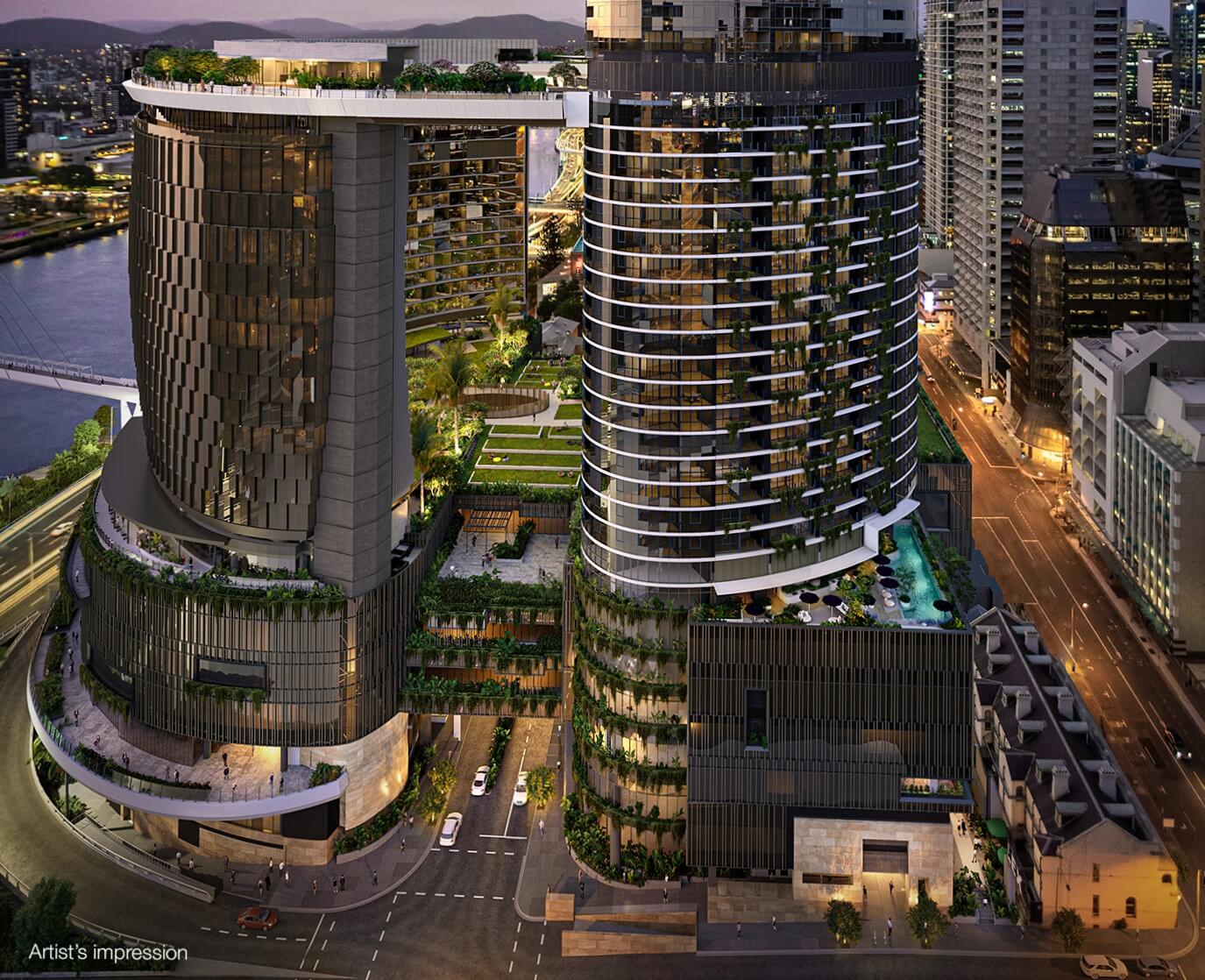 As 2021 wraps up, Destination Brisbane Consortium reflects on the year it was at Queen's Wharf Brisbane.
Queen's Wharf is finishing on a high this year, with construction truly taking shape in all forms around development.
Destination Brisbane Consortium Project Director Simon Crooks said the progress in and around the development has been a visual spectacle for Brisbane.
"With a third of the Neville Bonner Bridge structure completed, as well as the podium and basement structures, Queen's Wharf is making its mark on the Brisbane City skyline.
"Our team has worked exceptionally hard this year, and the progress we have made is a testament to their perseverance and dedication to the project.
"I would like to personally thank everyone in the team for their hard work, and the public for their patience while this development takes shape around Brisbane."
With the Christmas break just around the corner, the Queen's Wharf Visitor Centre will be open until Tuesday 21 December 2021 before taking a short break until Monday 10th January 2022.
In other exciting news, the Mangrove Walk will be open during this year's New Year's Eve celebrations, with the general public able to witness the fireworks light up Brisbane City from the north side of the river.
The Bicentennial Bikeway will be accessible during the festive season; however, King tides are predicted to peak on the Brisbane River on Tuesday 4th January 2022. We ask bikeway users to please take care along the bikeway during this time.
To stay up-to-date on future work activities, please subscribe to construction updates at www.queenswharfbrisbane.com.au and click on stay informed at the top right corner.
On behalf of Queen's Wharf Brisbane, we wish you all a safe and happy holiday season.