Christmas shut down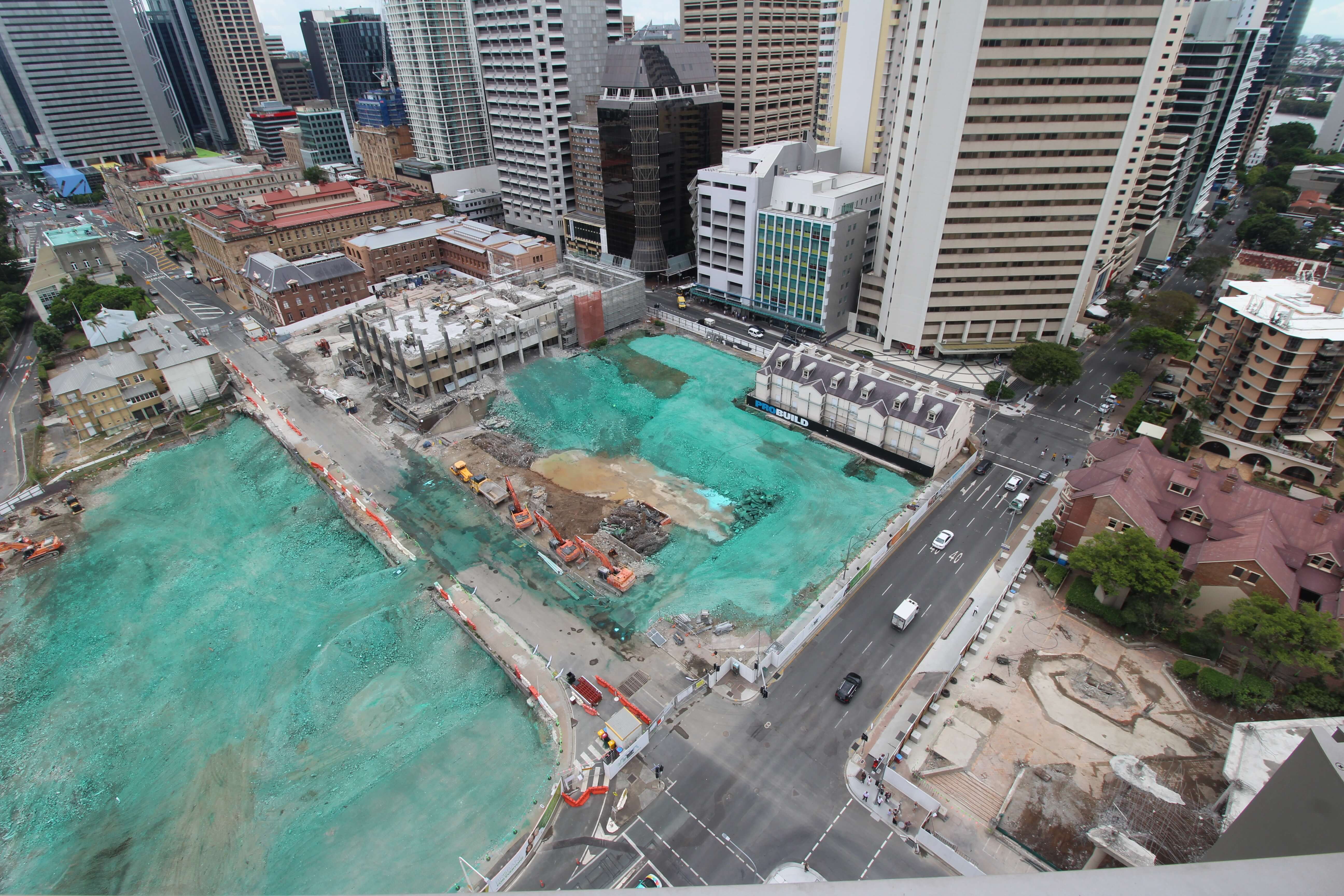 As we near the end of December, our site will soon close for the Christmas period with demolition activities officially stopping on Friday 22 December 2017, before resuming on Monday 8 January 2018.
As demolition work for the year wraps up the final activity Probuild has undertaken has been the application of vital bond-matt, a green-coloured dust suppressant across selected disturbed areas on site. Vital bond-matt is commonly used on construction and mining sites to minimise dust and erosion when a site is temporarily inactive.
At all times onsite security will be in place, but if there are any concerns please contact Site Supervisor Mick Jewell on 0427 969 515 or the Queensland Police Service.
We would like to wish you a very Merry Christmas and a Happy New Year. We are looking forward to the next stage in Queen's Wharf Brisbane, with piling and excavation work due to begin next year.
Stay safe
Destination Brisbane Consortium