1 William Street in the loop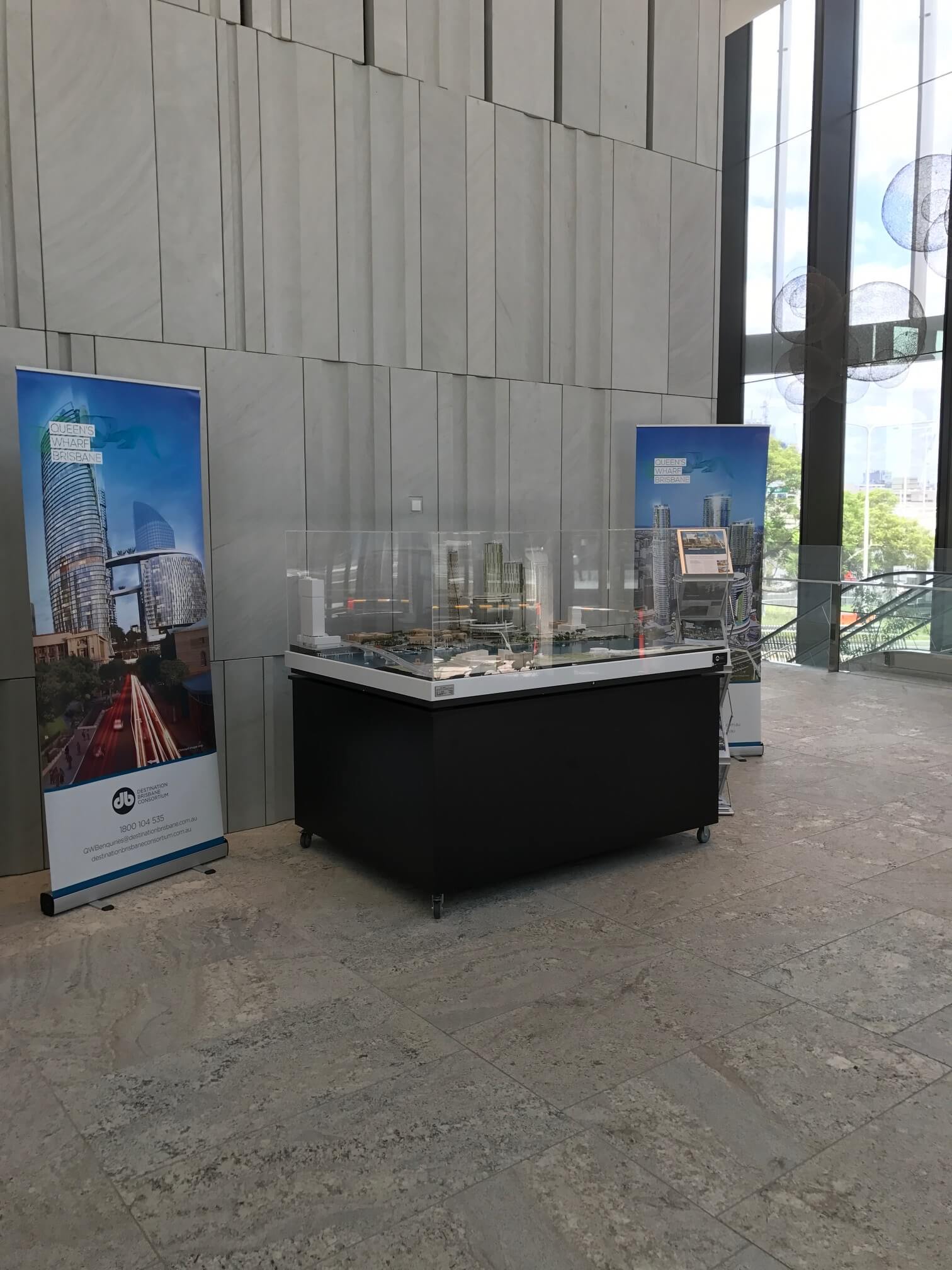 During February 2017 the Queen's Wharf Brisbane model was eagerly viewed by many Queensland Government employees and visitors as it was on display in the foyer of 1 William Street.
This was a great opportunity for the 5,000 employees and their guests in 1 William Street to familiarise themselves with the Queen's Wharf Brisbane project and see exactly how the finished development will look.
Further to this, Destination Brisbane Consortium and Probuild (our demolition and enabling works contractor) presented a project overview, including details of work to occur in the coming months, to the 1 William Street Tenancy Management Committee of approximately 30 people.
The Tenancy Management Committee is committed to sharing this information with team members from their individual floors and departments.
We thank the Tenancy Management Committee for hosting us this month. With the proximity to our site, it is important for us to continue to work together and to meet on a regular basis.
If you work near the project area and would like to coordinate a briefing for your team, please contact us at QWBenquiries@destinationbrisbane.com.au and we will be happy to accommodate you.