Trimmings fit for a royal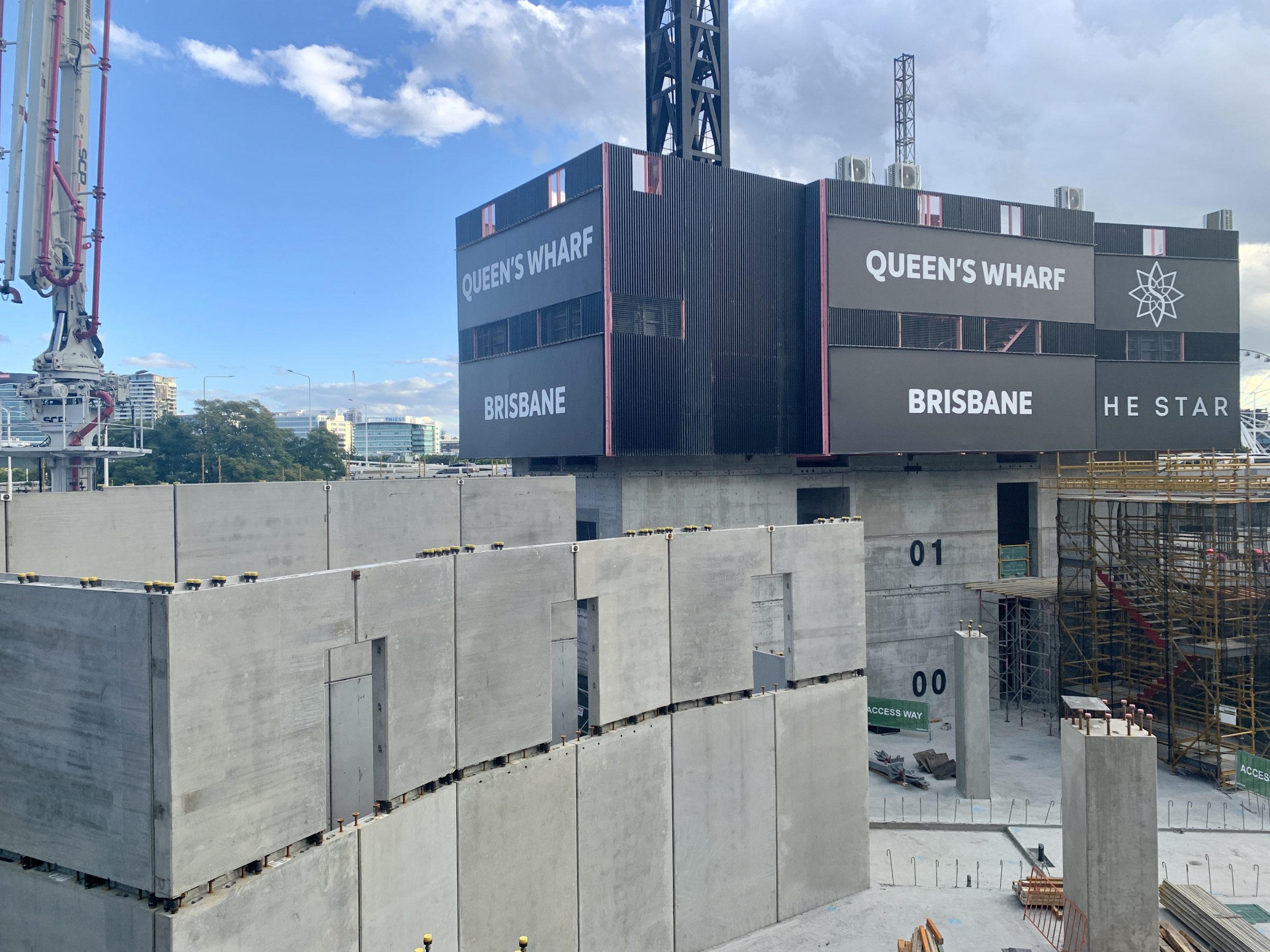 Queen's Wharf Brisbane will set a new standard for luxury in the state's capital after installing a car lift designed for the world's heaviest car, the Rolls-Royce Phantom.
Adding to a sophisticated guest experience, the valet car parking service will seamlessly move cars via the basement to The Star Grand hotel's porte-cochère on William Street.
Three separate industrial-sized lifts, which can carry a total weight of up to 11 tonnes, will be used for vehicle parking and to transfer goods between the five basement levels including car parks, The Star Grand hotel entrance, the 1500-seat ballroom, and recreational deck located on level seven.
The largest of the three car lifts, servicing eight levels and connecting from the Queen's Wharf Residences' basement directly to The Star Grand's ballroom, will have the capacity to carry vehicles weighing up to  6 tonnes or 80 people at one time.
Works to build the car parking structure were completed in May, with Multiplex continuing to transform Queensland's largest basement, while also building the cores for the development's four towers.
Multiplex Project Director Dayne May said although the three industrial-sized lifts would be a unique feature for any large-scale high-rise building, the real innovation was how the lifts were being constructed.
"Sixteen pre-cast concrete panels each weighing around 9 tonnes and rising 4 metres high are being installed to shape the lift shafts for The Star Grand hotel's valet parking," Mr May said.
"Remarkably, the panels can be double-stacked on top of one another and only take 20 minutes to install from the point when the truck arrives at site.
"The pre-cast components eliminate the need to build scaffold or to use formwork screens that are typically required in more traditional building methods – the technique being used at Queen's Wharf Brisbane saves times by maximising the efficiencies of prefabricating units off-site," Mr May said.
In addition to providing thousands of car parking spaces, the development will include hundreds of bicycle parks and end-of-trip facilities in the basement levels for guests and staff.
To learn more about Queen's Wharf Brisbane, visit www.queenswharfbrisbane.com.au and/or our Facebook page www.facebook.com/queenswharfbrisbane/.