Termite treatment for former Department of Primary Industries building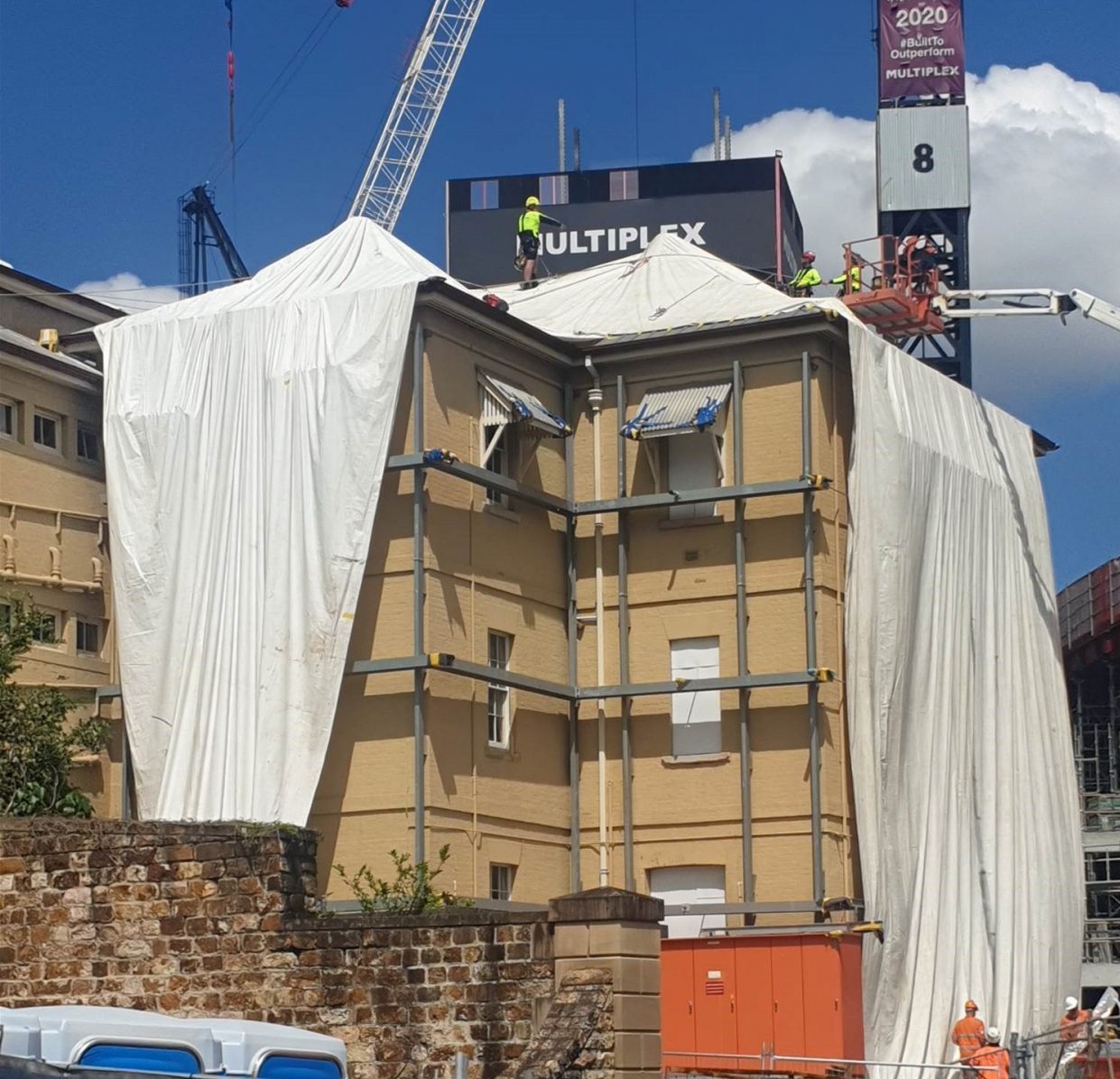 One of the nine heritage buildings in our Queen's Wharf Brisbane precinct that formerly housed the Department of Primary Industries (DPI) will undergo a termite fumigation next month as part of maintenance works to help bring it back to life as a proposed boutique microbrewery in the future.
In an ironic nod to the building's past use, the former DPI building once housed the state government department responsible for managing pests and diseases in Queensland.
Destination Brisbane Consortium Project Director Simon Crooks said the heritage buildings within the development are treasured gems and the consortium remained committed to their careful restoration and protection for future generations to enjoy.
"Built in 1865, the former DPI building stands proud in William Street and was also once the headquarters of the National Trust of Australia (Queensland)," Mr Crooks said.
"We discovered the West Indian Drywood Termites during a scheduled maintenance check of the building, and given the significant structural damage they can inflict, we are pleased to have made this discovery when we did.
"It serves to highlight the importance of our regular maintenance checks to ensure we uncover pest issues like these so they can be treated safely and promptly.
"On Friday 30 October, we will begin the process of safely eradicating the termites through a well-managed fumigation treatment, which will involve covering the building with a giant tent-like structure before fumigation begins.
"Within a week the whole process will be completed and the tent will be removed."
Mr Crooks said the former DPI building was part of the development's riverfront activation strategy.
"We have a significant grade fall between William Street and the Brisbane River so it's imperative that we repurpose the buildings on that ridge line so that they draw people down to the river and up towards the city," Mr Crooks said.
"We are still working through our retail strategy but it is proposed that the former DPI building will house a boutique microbrewery, which would open when our integrated resort opens in late 2022."
The West Indian Drywood Termite is covered by a prevention and control program, and is restricted matter under the Biosecurity Act 2014.
If you find evidence of these termites, please contact The Queensland Government Customer Service Centre on 13 25 23.