New riverside public realm goes tropical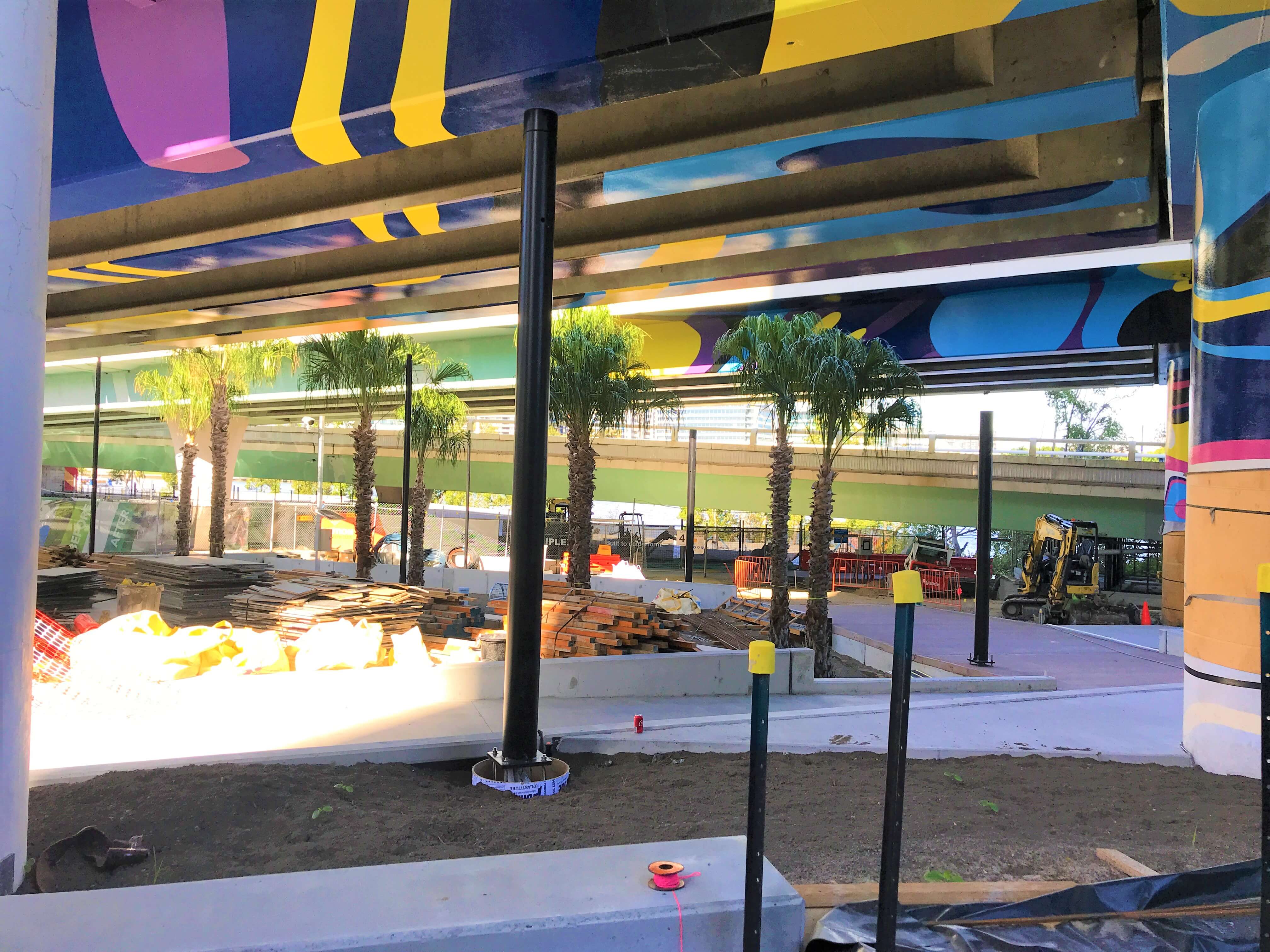 Easter has come and gone, and Brisbane's newest park and recreation area is edging closer to completion, expected in the second half of this year.
Positioned on the Brisbane foreshore, directly behind 1 William Street, Waterline Park will provide an inner-city active recreation park for residents and visitors of Brisbane.
The park will include outdoor gym equipment, table tennis tables and ample seating amongst architecturally designed landscaping.
Giving a tropical feel to our newly created and still under construction Waterline Park, the first signs of landscape planting appeared during April with the Cabbage-tree Palms positioned between the concrete terraced seating.
Brisbane's newest river walk – the 450 metre Mangrove Walk is now in position with all precast sections having been successfully placed in the river and the barges having now moved out of the South Brisbane Reach of the river.
While the heavy lifting for the Mangrove Walk is now complete, there are still finishing works to be completed. These include concreting, welding and the installation of the stainless-steel balustrade and Queensland Spotted Gum timber handrail.
The Bicentennial Bikeway upgrade between QUT and 1 William Street is nearing completion with a significant upgrade to the alignment and surface finish. When finished it will provide a separate 2-metre-wide pedestrian path and 3-metre-wide cycleway.
The transformational changes to the foreshore are expected to open in the second half of 2019. In the meantime, we appreciate your ongoing patience while these works are being completed.
To stay informed about construction activities, subscribe for our construction notices via the stay informed button on our website www.queenswharfbrisbane.com.au or follow us on Facebook www.Facebook.com/queenswharfbrisbane.