A new era for William Street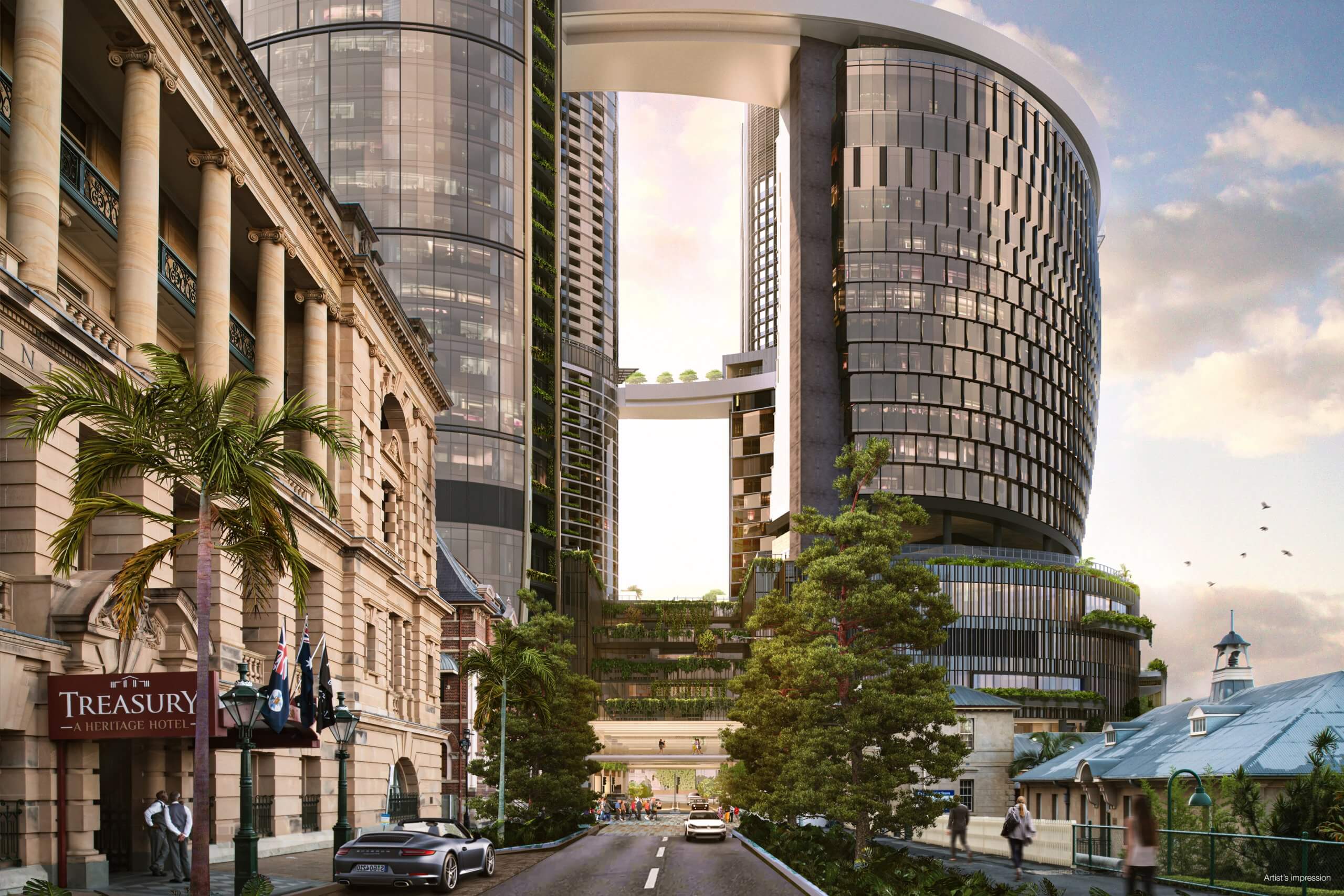 William Street is on its way to connecting the city again in a new era for Brisbane's CBD.  
Since 2017, William Street between Margaret Street and Stephens Lane has been closed while works to the development are underway.
Over the past six years, William Street has been excavated, built back up, used as a construction loading bay and now is closer than ever to being the main access point for visitors to the Queen's Wharf Brisbane precinct.
For many guests, William Street will be the first taste of Queen's Wharf before stepping foot into the Integrated Resort Development which will house a myriad of exciting restaurants, bars and entertainment options, luxury retail and The Star Grand hotel which topped out earlier this month.
Pedestrians will notice a wider footpath along William Street and an accessible connection along Stephens Lane that has been closed while the upgrade is underway.
Multiplex Project Manager Tyson Macdonald said the area will have a new look and feel, especially with the rejuvenation of Miller Park along the street.
"William Street itself will have upgraded landscaping, curb and channelling and additional lighting," Mr Macdonald said.
"Miller Park which is between The Commissariat Store and the Old State Library building is continuing to transform with new timber deck installation, accessible lifts and viewing platforms.
"What's unique about the spaces surrounding the development, is that people commuting to work or looking for a relaxing spot on their lunch break or over the weekend will have a range of green space options to choose from."
Works are continuing along William Street and the public realm areas – thank you for your patience while these works are underway.