Regional jobs flowing from Queen's Wharf Brisbane development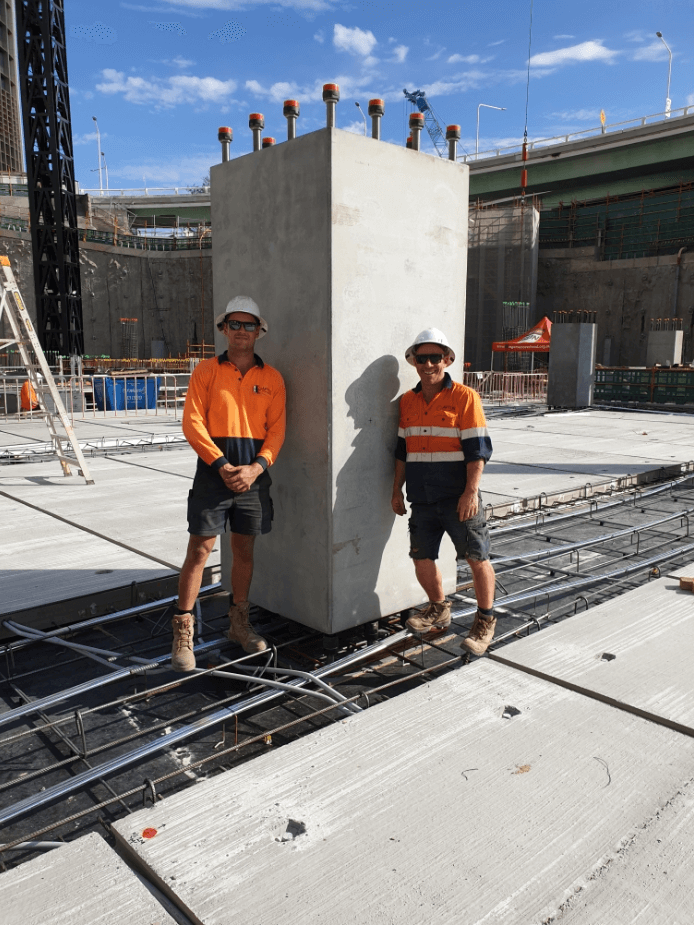 Our game-changing $3.6 billion Queen's Wharf Brisbane development is cementing real job outcomes – both onsite, as well as in regional corners of the state.
A Toowoomba company has been contracted for its innovative construction techniques in pre-cast concrete which is being used in columns and floor planks at the Queen's Wharf site.
The precast concrete is cast in a mould, then cured in a controlled environment off-site which eliminates curing time for traditional in-situ concrete.
Family-owned Toowoomba business Novus Precast, which has been in the construction industry for over 30 years and employs more than 30 regional workers, is excited to be involved in the iconic development.
"Multiplex has used this innovative technology on projects before and has seen the benefits," said Steven Prowse, Novus Precast Managing Director.
"We use an innovative patent system called 'Aptus' which reduces installation time of precast elements and enables us to join reinforcement within the depth of each slab by a coupler connection."
By early 2020, almost 1000 precast columns and floor planks will have been installed in the basement levels of the Queen's Wharf development.
Multiplex Project Director Dayne May said while more upfront planning was required to install precast elements, it was less dependent on external factors like weather and site conditions.
"On a project of this size, Multiplex is looking to use innovative technologies to ensure the project runs to program," Mr May said.
"Multiplex is leading the way by using Aptus technology, which eliminates the need for propping and grouting – speeding up construction during installation."
A total of 105 precast columns and 37 precast floor planks – each weighing between 3.6-6.4 tonnes – have already been installed in the integrated resort basement levels. The floor planks have been installed on basements levels three and four, totalling an area of 580m2.
Additional benefits of using precast concrete includes more control during the concrete mixing and curing process, streamlining installation on-site, and allowing more options for custom shapes and finishes.
Traditional in-situ concrete is still required on the project in areas where geometric complexity requires traditional formwork to be tailored on site.
For more information on Aptus, visit their website at: www.aptus.systems
To follow construction updates on the Queen's Wharf Brisbane project visit our website www.queenswharfbrisbane.com.au or follow our facebook.com/queenswharfbrisbane/ page.