Construction Updates
Back
Geotechnical investigations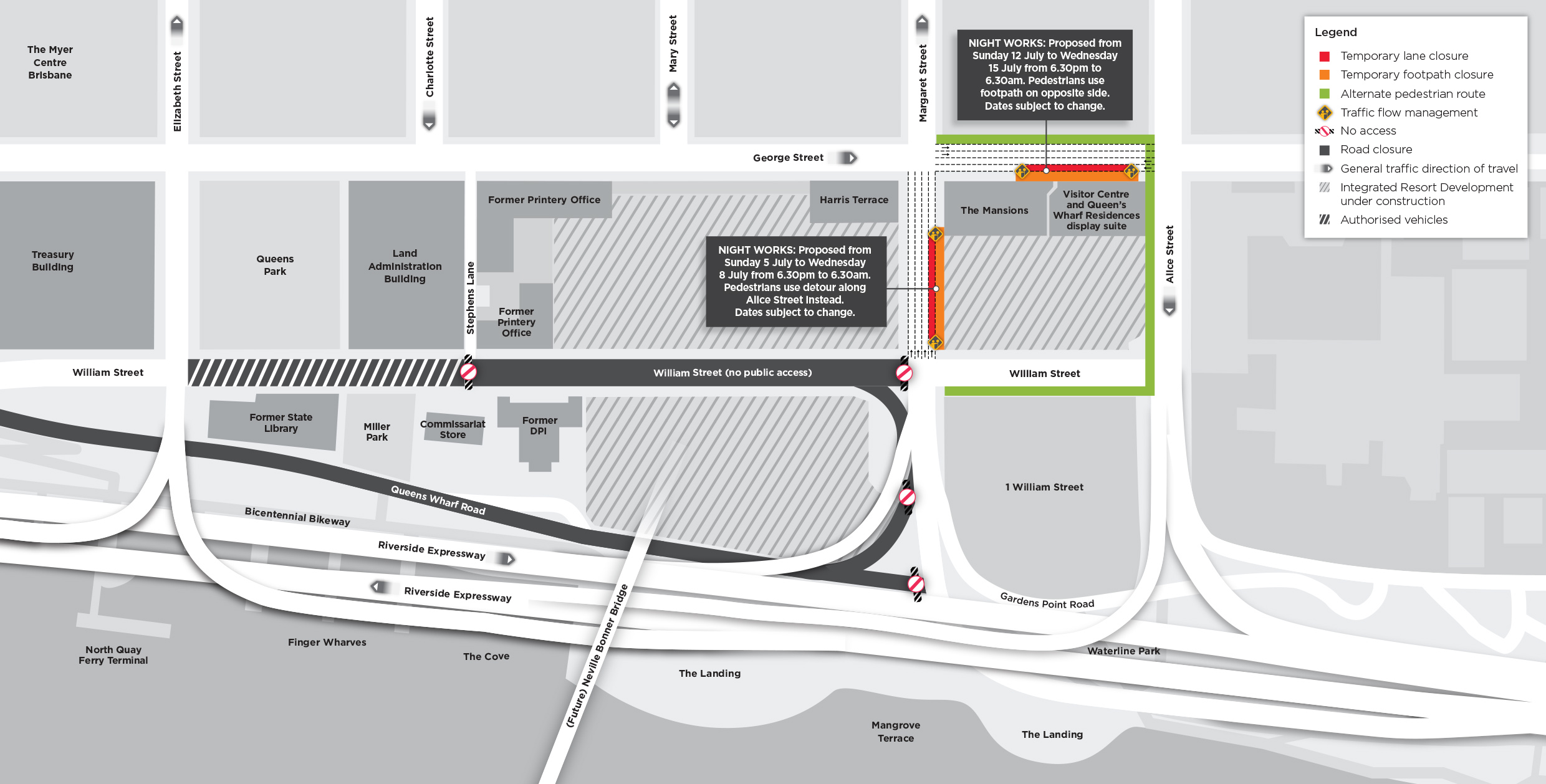 From Sunday 5 July 2020 night work will occur along Margaret Street and then George Street temporarily affecting traffic and pedestrian movements.
When:
NIGHT WORKS: From 6.30pm until 6.30am each night between Sunday 5 July and Wednesday 8 July, and then again from Sunday 12 July until Wednesday 15 July, weather and other conditions permitting, geotechnical drilling will occur at night. If these nominated nights are not suitable the work will be rescheduled for nights prior to 31 July 2020.
Where:
Bore holes will be drilled at two locations outside the existing site boundary – on the Margaret Street footpath and on George Street westbound between Margaret Street and Alice Street (see map).
What to expect:
A temporary lane and footpath on both Margaret Street and George Street will be closed for approximately four nights each to drill the boreholes.
Pedestrians will need to follow the detour as per the map and on-ground signage. Traffic control will be in place to safely direct people.
These works have been programmed at night to minimise the impact on traffic and pedestrians.
Minimal noise is expected during the night works and will include:
– Workers being on-site
– Movement of heavy vehicles and lifting of equipment during establishment and de-establishment each night
– Low impact auger drilling
– Pumps and compressors
– Noisy concrete coring/cutting works will be completed prior to 10pm.