Waterproof diaphragm wall proves itself against king tide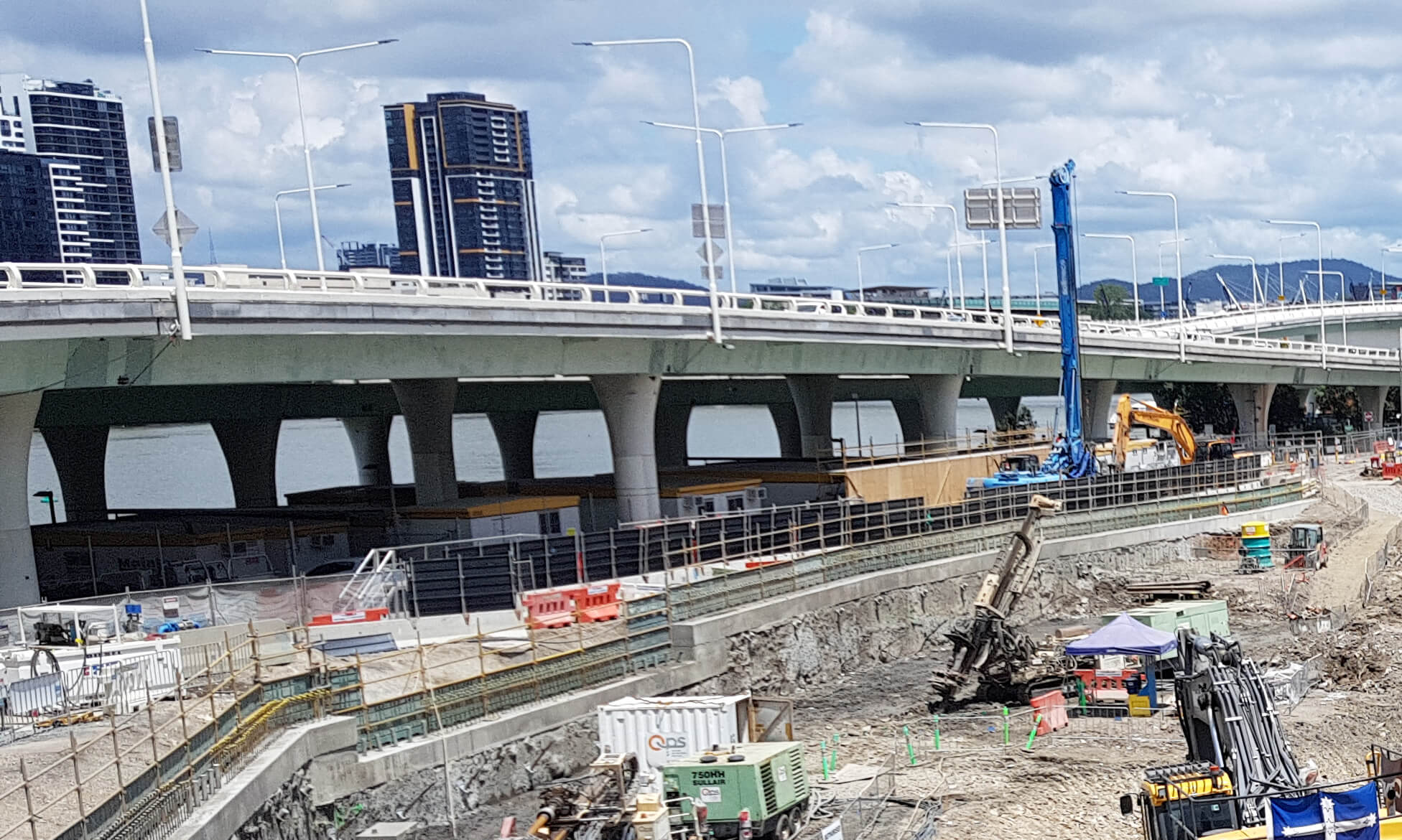 A 180-metre-long waterproof diaphragm wall – built to prevent underground water entering Queen's Wharf Brisbane's future basement – was successfully put to the test last month when Brisbane experienced its first king tide for the year.
Constructed as part of the shoring and retention system the wall is made from 2,500m3 of concrete – enough to fill an Olympic sized swimming pool – and is 20 metres deep in some sections.
It is supported by 45-metre-long rock anchors that were carefully installed to avoid Queens Wharf Road services and foundations for the Riverside Expressway.
Probuild Construction Manager Mark Jones said the water proof diaphragm-wall that was constructed to prevent water seeping into the integrated resort basement had proved an effective barrier from underground water.
"While there are only two king tides per year, they do result in higher water levels for low laying areas near the river's edge.
"At these times, the wall experiences the most force because of the increased lateral pressure, so it is important we deliver a piece of infrastructure that can withstand these peak intensity levels."
As excavation continues, the waterproof diaphragm wall is being revealed along the Queens Wharf Road side of site.
Already more than 270,000m3 of material has been removed from site, with excavation on schedule to complete around August this year.
Once completed, it will be the largest city-based excavation project in Queensland's history.