Upcoming George and Margaret Street changes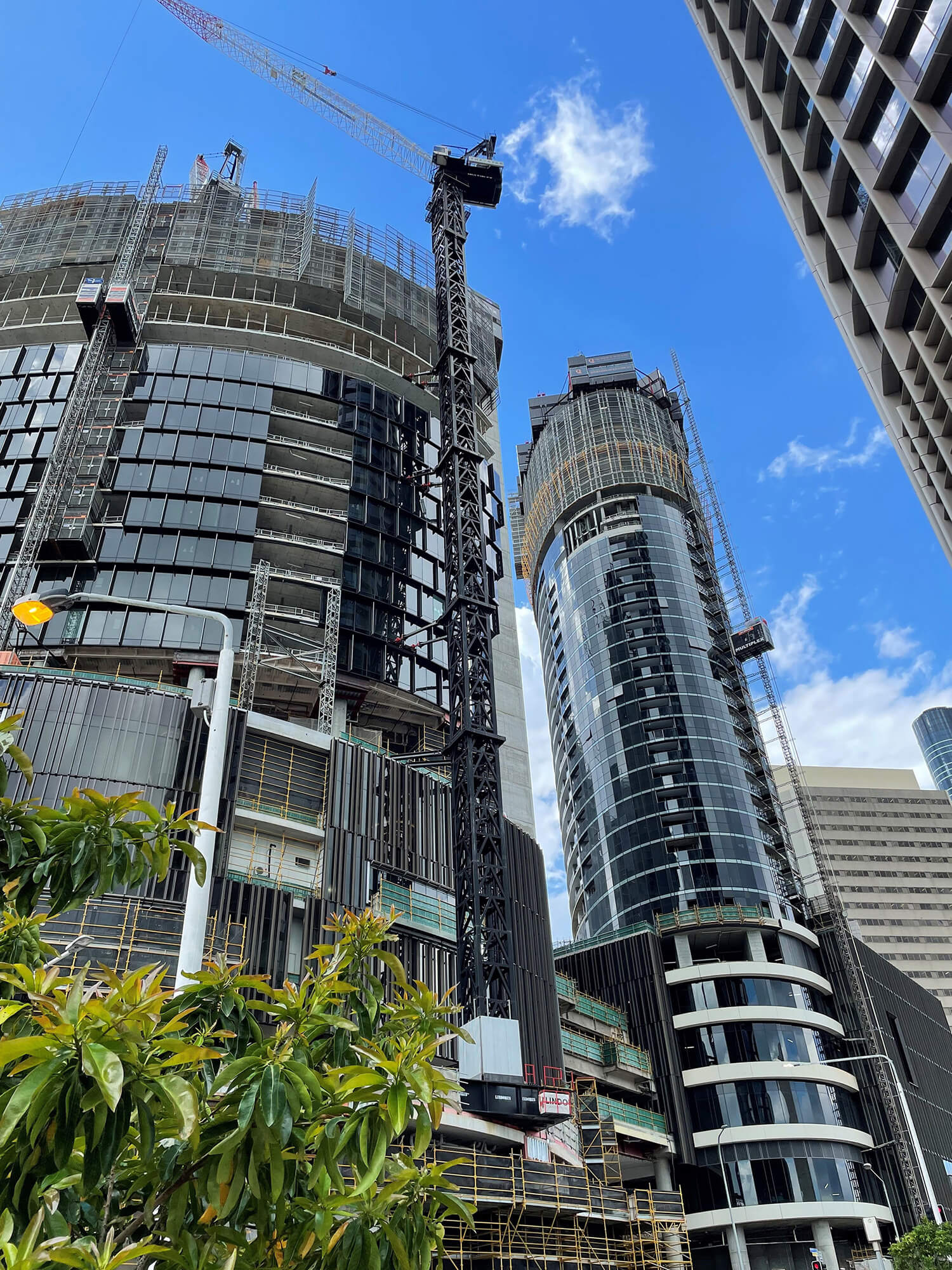 The footpaths surrounding Queen's Wharf are getting an upgrade as building continues on Queensland's most exciting development.
In the coming months, work will soon be starting on new footpaths around the resort on George and Margaret Streets.
Multiplex Project Manager Tyson Macdonald said the way pedestrians move around George Street will change temporarily as streetscape construction progresses towards Margaret Street in early 2023.
"Works are currently underway in front of the Former Printery Building and the Treasury Hotel to undertake enabling works for green scaping and to upgrade the footpath," Mr Macdonald said.
"In early 2023 there will be some pedestrian detours required along George Street as these works continue along the length of the development.
"Other changes to be expected are temporary traffic changes on Margaret Street as works extend along the external portion of the site and at William Street.
"To facilitate these works a temporary lane reduction will be in place on Margaret Street in the coming months until construction is completed."
Temporary line-marking, speed limits and signage will be in place to direct road users when accessing this road. The Gardens Point Road exit onto Margaret Street will be changed to a give-way only for vehicles merging onto Margaret Street.
Multiplex wishes to thank you for your patience while these works are underway. For any construction-related enquiries, please contact Multiplex on 1800 931 760 or via queenswharfbrisbane@multiplex.global