Two years after William Street was demolished, it will now be core to construction traffic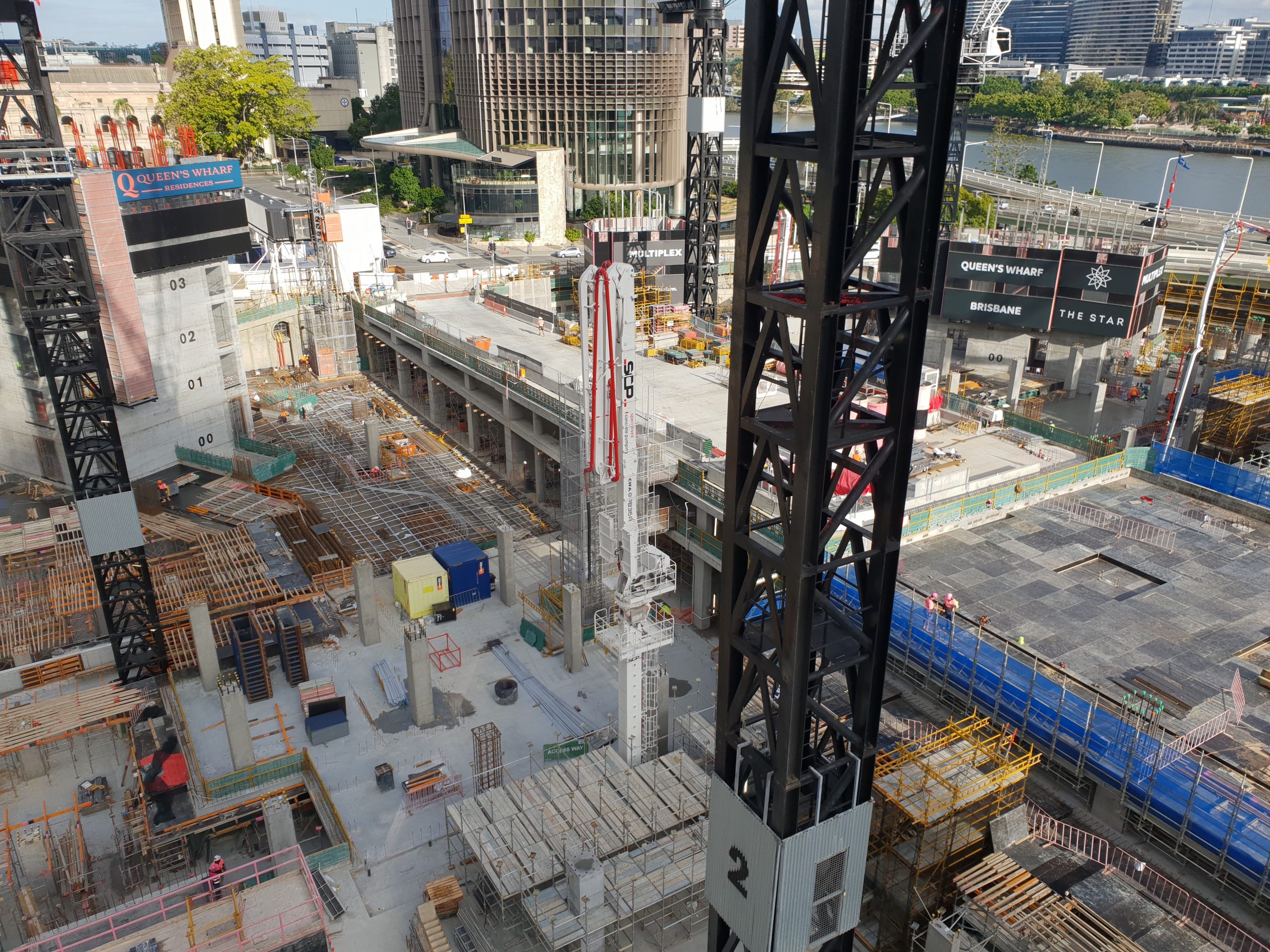 It was June 2018 when excavation of William Street began and the contractor Probuild kept digging down a further 26 metres to the bottom of what would be the biggest project basement in Queensland's history.
Now we fast forward to June 2020 and Multiplex is building the shell and core of the integrated resort where already more than 7,000m3 of concrete has gone into rebuilding the portion of William Street that runs through the site.
Multiplex Project Director Dayne May said construction vehicles would be running along it within a month.
"The section of William Street from the Treasury Hotel to Margaret Street is still very much part of the Queen's Wharf Brisbane construction site, but having the road reconnected is a project milestone that will make ongoing construction and delivery of materials much easier," he said.
"Using this area as a loading zone will significantly reduce congestion around the perimeter of the site and allow deliveries to come inside the project footprint".
"Construction vehicles will drive directly into the centre of the integrated resort development, where concrete pumping stations and loading bays will be located for all four towers," Mr May said.
While William Street will only be used for construction traffic for now, in another two and half years' time, when Queen's Wharf is open – the street will be open to everyone. Importantly it will also be the access point for The Star Grand hotel's port cochere.